Jeddah is the second-largest city in Saudi Arabia, next to the capital city, Riyadh. Situated in the western area of the Kingdom, it is the largest city in the Makkah Province. It also happens to be the main gateway to two of the holiest cities in Islam, Mecca and Medina.
ALSO READ: Different Types of Saudi Arabia Visa
Home to about four million people, Jeddah features both traditional and modern landmarks. Aside from historic mosques, museums, and other cultural destinations, the city has quite a number of malls, resorts, hotels, and other attractions that every visitor should explore!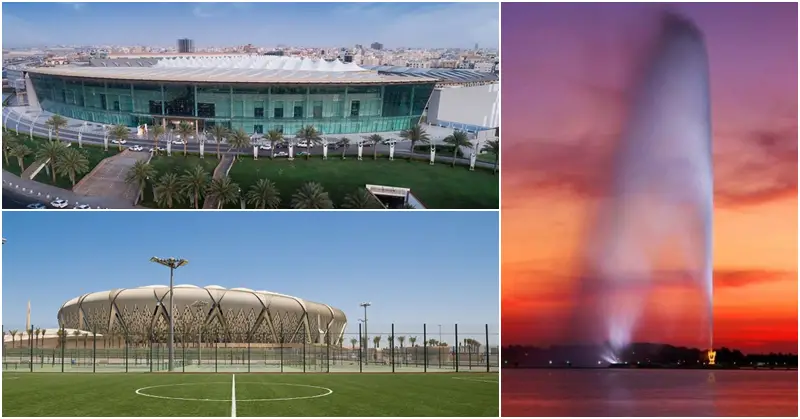 Where to Go in Jeddah, Saudi Arabia
When in Jeddah, here are some of the places that you should visit:
#1 – Al-Rahmah Mosque
Built in 1985, Al-Ramah Mosque stands on pillars above the waters near the Jeddah Corniche, thus earning it the nickname, "The Floating Mosque." It is a great place to relax, have a picnic, or spend some quiet time and reflection.
#2 – Jeddah Regional Museum of Archaeology and Ethnography
Located at Al-Nuzlah al-Yamaniyah quarter in southern Jeddah, the Jeddah Regional Museum of Archaeology and Ethnography was built as a royal residence — the Khuzam Palace — in the early 1930s. It displays Stone Age artifacts, pre-Islamic items, and relics from the time when the palace housed the royal family.
#3 – Jeddah Waterfront
Inaugurated in November 2017, the Jeddah Waterfront is a development project along the Jeddah Corniche. It currently features swimming areas, restaurants, shops, and playgrounds. Plans to construct a hotel, aquarium, cultural centre, and Ferris wheel are also in the works.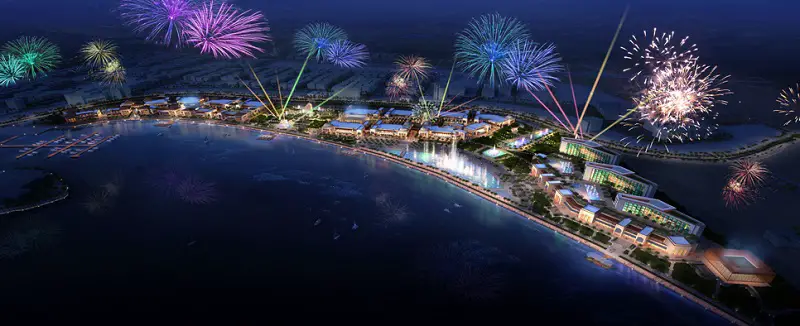 #4 – King Abdullah Sports City
Situated 60 kilometres north of Jeddah, this is a multi-use stadium and sports city named after the King of Saudi Arabia when it opened. Its main stadium, King Abdullah International Stadium, can accommodate over 62,000 spectators. The stadium is the biggest in Jeddah and the second biggest in the Kingdom, next to King Fahd Stadium in Riyadh.

#5 – King Fahd's Fountain
With waters reaching 312 metres high, King Fahd's Fountain is reported to be the highest water jet in the world. It was named after the late King Fahd bin Abdul Aziz, who donated the fountain to the city of Jeddah during the 1980s.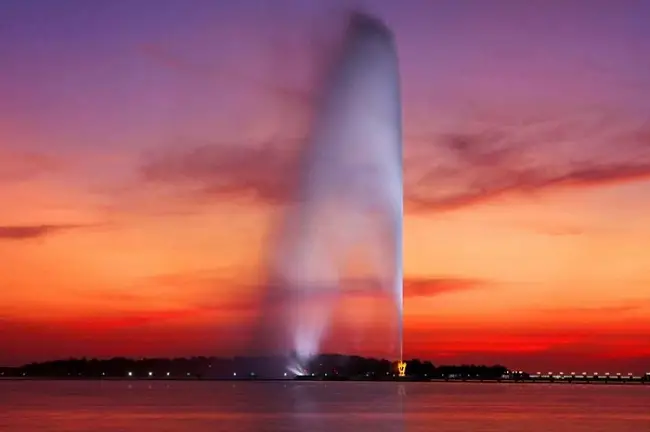 #6 – King Saud Mosque
Located in Al-Sharafeyyah District, His Majesty King Saud Mosque is the biggest mosque in the city of Jeddah. Completed in 1987, it spreads over a 9700-square metre area, including a 2464-square metre prayer hall, a 42-metre high dome, and a 60-metre high Minaret.
#7 – Mall of Arabia
Covering an area of 261,000 square metres, the Mall of Arabia is the biggest shopping mall in Jeddah. The three-level mall houses shops, restaurants, and entertainment facilities, including Kidzania Jeddah. It is also conveniently located near King Abdulaziz International Airport.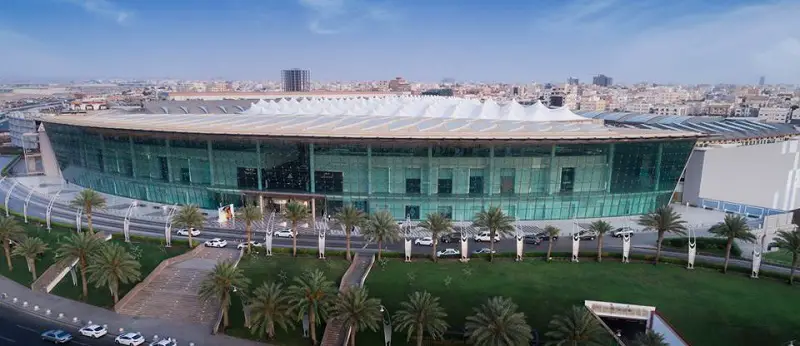 #8 – Mecca Gate
Built in 1979, the Mecca Gate is an arch gateway along the Makkah al-Mukkarramah road of the Jeddah-Makkah Highway. As you may have guessed, it serves as the entrance to Mecca, the birthplace of Prophet Muhammad. It is also known as Makkah Gate or Qur'an Gate.
#9 – Nasseef House
This is a historical building in Al-Balad, Jeddah. Built in 1872, it belonged to the Nasseef family until 1975, when Muhammad Nasseef transformed it into a library. Today, the Nasseef House serves as a museum and cultural centre, holding special exhibits and history lectures.
#10 – Souq Al Alawi
Located in the heart of Jeddah, Souq Al Alawi is the biggest bazaar in Jeddah. Here, you will find all sorts of interesting goods, plus some local street food that you should definitely try!
ALSO READ: 5 Best Places to Visit in Al Ula, Saudi Arabia
These are just some of the places that you will find when you come to Jeddah. Meanwhile, here's a list of places to visit in Saudi Arabia that you should consider for your next vacation!