If you are a first-time visitor to Saudi Arabia looking for different places to visit, then you've come to the right place! In today's article, we have put together some of the most popular and breathtaking spots in the Kingdom. So just sit back and read all about them!
Contrary to what most people think about Saudi Arabia… the country is NOT all deserts and sand dunes. From leisure parks to modern establishments, from wildlife sanctuaries to heritage sites, from vast deserts to spectacular oases — Saudi Arabia seems to have it all!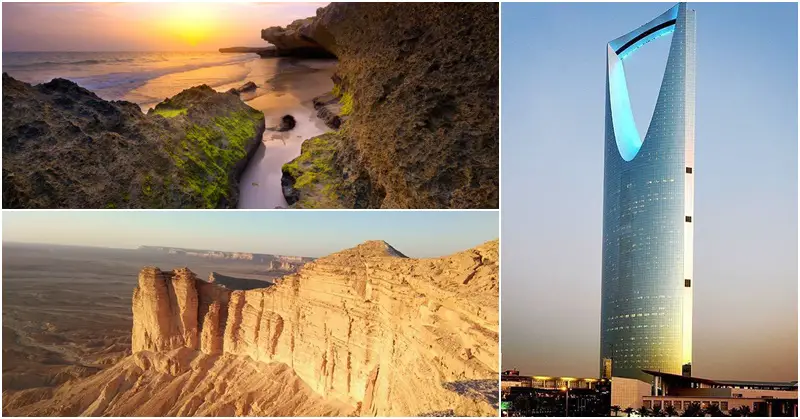 Where to Go in Saudi Arabia
Planning to travel around Saudi Arabia? Don't miss going to these awesome attractions:
#1 – Al Hokair Time Al Azizyah
This theme park in Al Khobar is the first of its kind — a "women only" theme park — managed by an all-female staff and catering to women and girls only. Talk about girl power!
#2 – Al Lith
Around 275 kilometres south of Jeddah is the tiny town of Al Lith. With cystal clear waters, awesome wrecks, and rich marine life… it is the go-to place for diving enthusiasts!
#3 – BOUNCE
This is another destination that caters to women — the world's first "female only" trampoline park, in fact. Situated in Rawdah, BOUNCE offers more than 80 interconnected trampolines!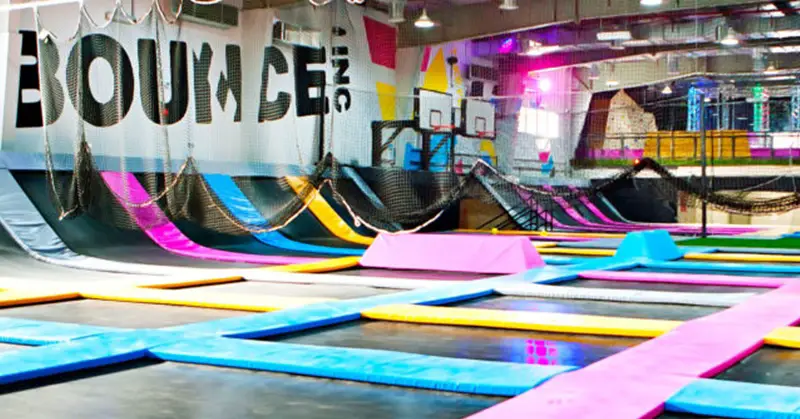 #4 – Al Soudah
The highest mountain in the Kingdom, Jebel Soudah is located here in Al Soudah. Ride a cable car to get a glimpse of its beautiful plains, pristine forests, and gorgeous valleys.
#5 – Asir National Park
With more than 160 bird species, Asir National Park is a haven for every nature lover. Gather some friends, pitch a tent, and explore this exciting destination in the summer season!
#6 – Edge of the World
Imagine this: 300-metre-high cliffs spread over a thousand kilometres from Qassim in the north to Najran in the south. It's no wonder they call Jebel Fihrayn the "Edge of the World."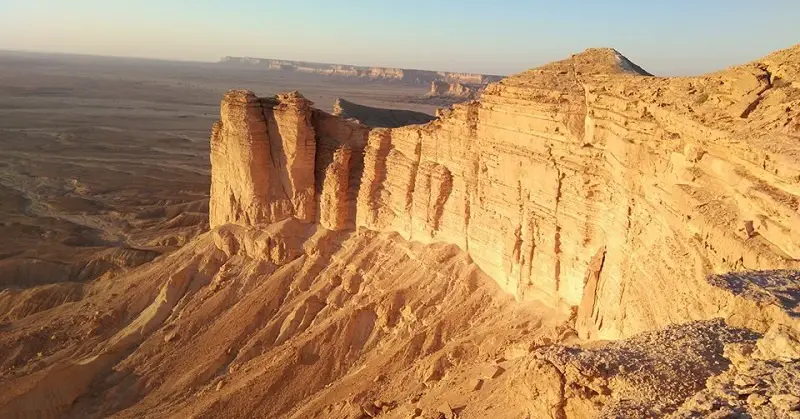 #7 – Najran
Speaking of Najran, this is a breathtaking, tourist-friendly city along the Yemeni border. Featuring a rich legacy and traditional architecture, this is the perfect place for culture buffs!
#8 – Qassim
The Qassim region includes the northern towns of Unaizah and Buraidah, both of which have historical sites, beautiful mosques, traditional markets, and a rich cultural heritage.
#9 – Farasan Islands
The Farasan Islands used to be inhabited by fishermen and pearl divers. Today, the archipelago is a popular destination for divers, tourists, and marine life enthusiasts.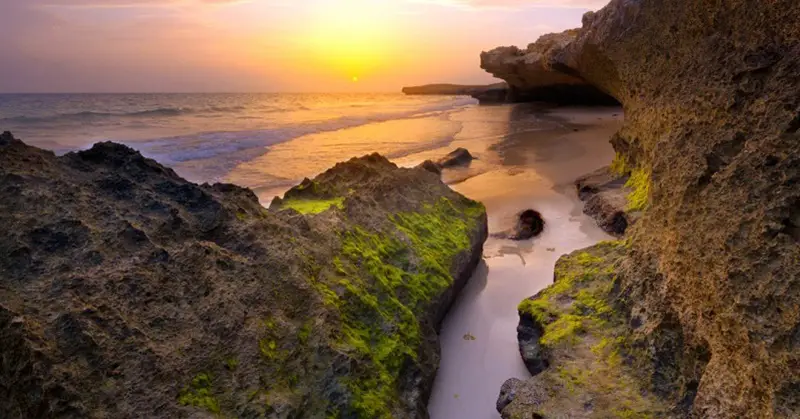 #10 – Rub' Al Khali
More popularly known as the "Empty Quarter," Rub' Al Khali is world's largest sand desert, covering parts of Saudi Arabia, Yemen, and the United Arab Emirates.
#11 – Ushaiger Village
Situated in Najd, Ushaiger is one of the oldest mud villages in the region. If you are seeking an "immersive" cultural experience, then Ushaiger Village is the place to be!
#12 – Kingdom Centre Skyscraper
The Kingdom Centre Skyscraper is one of Saudi Arabia's most iconic landmarks, an impressive structure along the Riyadh skyline. At 41-storeys high, it features more than 150 retail outlets, including international brands.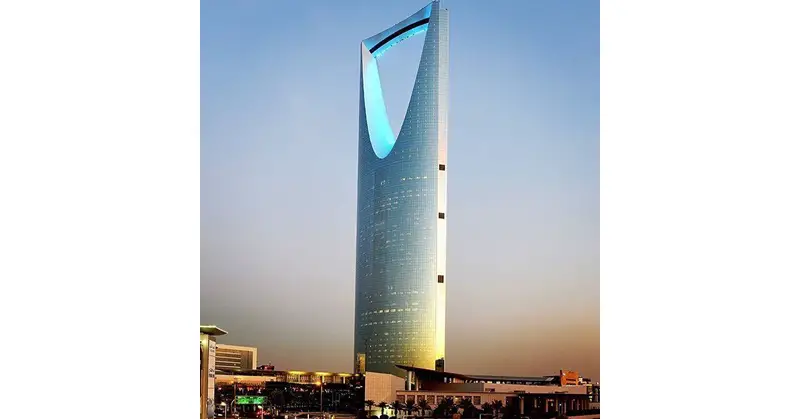 #13 – Taif
Taif is a mountain city where travelers can go trekking and mountain climbing. It is also known for its aromatic roses and rosewater.
#14 – Wahba Crater
Located 700 kilometres from Riyadh is Wahba, a volcanic crater that features salt pans, lava fields, and gorgeous oases.
#15 – Madain Saleh
An ancient city once inhabited by the ancient Nabatean people, Madain Saleh contains both natural and man-made structures — comparable to the famous Petra in Jordan.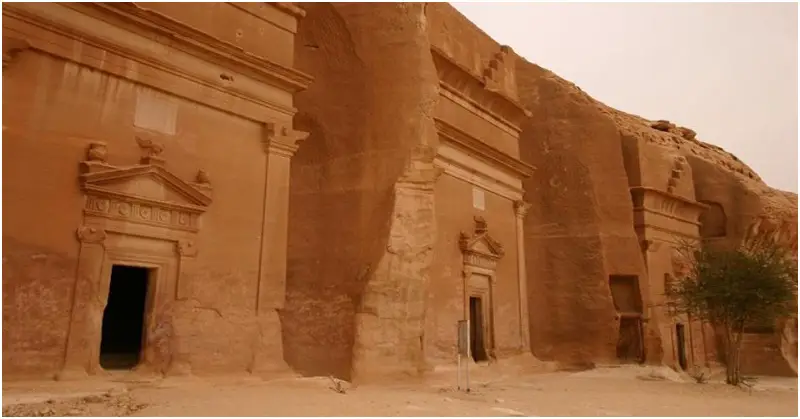 #16 – Riyadh National Zoo
Animal lovers should not miss a trip to Riyadh National Zoo. It is the largest in the Kingdom, featuring more than 35 animal species, including elephants, monkeys, and gazelles.
#17 – National Museum
Situated in Riyadh, the National Museum is one of the most popular attractions in Saudi Arabia, with over eight galleries, exhibits, and even personal belongings of the founding king.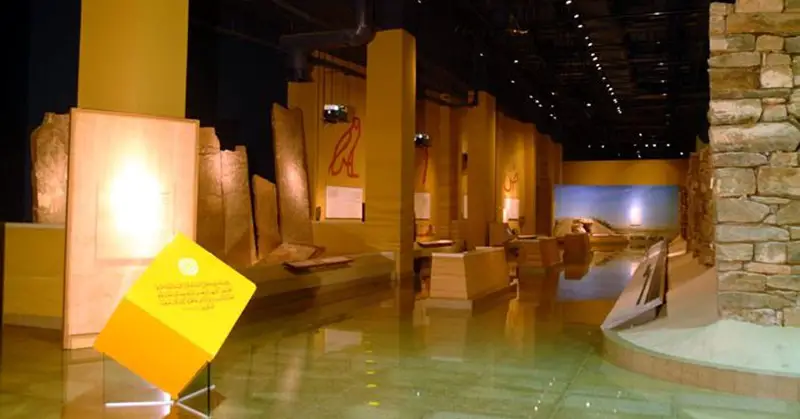 These are just some of the places that you can visit when you come to Saudi Arabia. Travelling to these destinations is made easy through the Kingdom's public transportation, and more so when new airport projects and high-speed rail open soon!