While Saudi Arabia is not known as a tourist-friendly destination, there are many special places that you, as a travel junkie, can explore in this country. And, as long as you abide its religious code and laws, there is no plausible reason not to have a great time exploring its beautiful places.  Also, contrary to popular belief, people here are very hospitable and welcoming.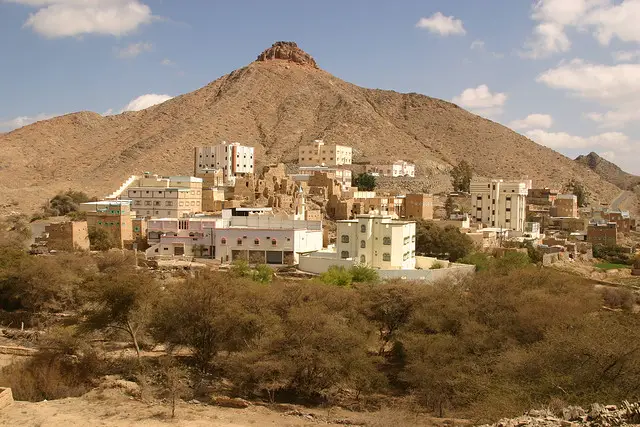 Photo by Retlaw Snellac Photography
KSA Best Tourist Attractions
Looking for the best places to visit in this Middle Eastern nation? Well, today is your lucky day. In this blog, I will unveil some of Saudi Arabia's top attractions and most mesmerizing sights. Without further ado, here the top 5 places to visit in Saudi Arabia.
National Museum
For those who are fond of history, make sure to pay a visit to the National Museum. One of the most celebrated attractions in the city of Riyadh, the National Museum is a treasure trove that highlights the colorful history of Islam. Housing over eight galleries, the museum also exhibits a slew of other intriguing exhibits, including the deluxe cars and the other personal belongings of Saudi Arabia's founding king.
Farasan Islands
A breathtaking archipelago made up of coral-formed islands, the Farasan Islands are truly one of the most underrated tourist attractions in all of the Middle East. Originally inhabited by pearl divers and fishermen, this hidden jewel is now a delightful diving destination, blessed with pristine white sands and crystal clear waters. Aside from diving and swimming, the archipelago has a plethora of other of fun-filled activities to offer to its visitors, such as visiting historical sites, bird watching, and a whole lot more.
Riyadh National Zoo
The Riyadh National Zoo is, without a doubt, the ultimate place to visit for those who enjoy interacting with animals. After all, it is the largest zoo in the country, with more than 1,300 animals that represent over 35 species, such as monkeys, gazelles, elephants, seals and kangaroos.
Kingdom Centre Skyscraper
Billed as one of the world's tallest buildings, the Kingdom Centre Skyscraper is a magnificent sight that dominates the beautiful skyline of Riyadh. A 41-story building, this lofty edifice is also a shopper's paradise, serving as a home to a stylish and sophisticated shopping center that features over 150 prestigious shops and stores. As a shopper in this mall, you get to buy premium quality clothes, shoes and accessories from a dazzling collection of international brands that include Mark & Spencer, Mont Blanc, and Saks Fifth Avenue.
Don't like to shop? Well, the building has a cluster of world-class dining restaurants with mouthwatering dishes that will please your palate. By the way, did I mention that the skyscraper is also a host to a five-star hotel?
Al Soudah
The Al Soudah is a magical place dotted with eye-catching fertile plains, virgin forests, valleys and mountains. As a tourist in this place, the best way to see its majestic beauty is to through a cable car, which also gives you marvelous panoramas of the highest mountain in Saudi Arabia, Jebel Soudah.