Can't get the life and career you want in the Philippines? Then, perhaps, you should consider moving to Saudi Arabia. With a thriving economy and a high employment rate, Saudi Arabia has truly become the ultimate job destination for OFWs (Overseas Foreign Workers). From healthcare professionals and engineers to domestic helpers, this Middle Eastern country has countless of job opportunities available for Filipinos who are looking for greener pastures abroad.  After all, Saudi Arabia is, as of now, the largest employer of OFWs, beating other top OFW destinations like United Arab Emirates, Hong Kong and Singapore.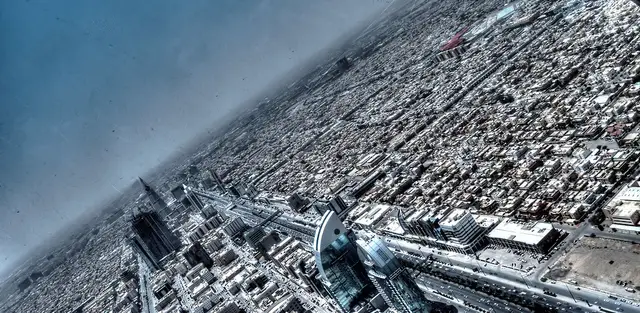 go to saudi arabia
Photo by edward musiak
Pinoys Earning Better Salary in the Kingdom of Saudi Arabia
Why do thousands of Filipinos would like to work in this country? OFWs, for the most part, come to this part of the Middle East for one reason only, and that is to earn a lot of money, so they make ends meet.  Let's face it, the wages offered in the Philippines aren't as lucrative the ones offered in the Middle East. Not to mention, our beloved Mother land has a very high income tax rate. As a matter of fact, the Tax Management Association of the Philippines has reported that Pinoy workers are paying the highest income tax in the whole ASEAN (Association of Southeast Asian Nations) region.
Saudi Arabia, on the other hand, is home to some of the highest paying jobs on the face of the earth, in the sectors of healthcare, IT, engineering, petroleum, banking and education. Furthermore, working here gives you a chance to save a large part of your salary, thanks to free housing and a tax-fee income. Except for your recreation, telephone bills and food, most of the expenses in your daily living are catered by your employer in addition to your base salary.
An easy climb to the top
Working in this Middle Eastern nation also gives you a rare chance to enhance your career even further. With hard work and a stroke of luck, you, as an OFW in Saudi Arabia, can often find a rewarding position that will elevate your career to newer heights. To be honest, there is less quality competition within this country, and vacancies often pop up unexpectedly, with people moving to other opportunities, and others not returning from their vacation.
Saudi Arabia isn't as boring as most Pinoys think
Opportunities for meeting people and socializing may seem quite limited in this Middle Eastern country. But, there are tons of recreational activities that await you in community centers, which would allow you to de-stress and unwind from work. Moreover, Saudi Arabia has a massive OFW community, made up of millions of Filipinos from all over the country.