To all Filipinos in the Saudi, please be informed of this public advisory released by the Philippine Embassy in UAE regarding the recent developments. The PH government assures Pinoys that they are prepared to repatriate any Filipino who may be affected by the ongoing crisis.
Note: There is no reason for us to panic, but please be informed of these precautions. It's good that we already have this advisory from our government in place.
They have also posted the important telephone numbers and email addresses to contact in case any Filipino will require assistance.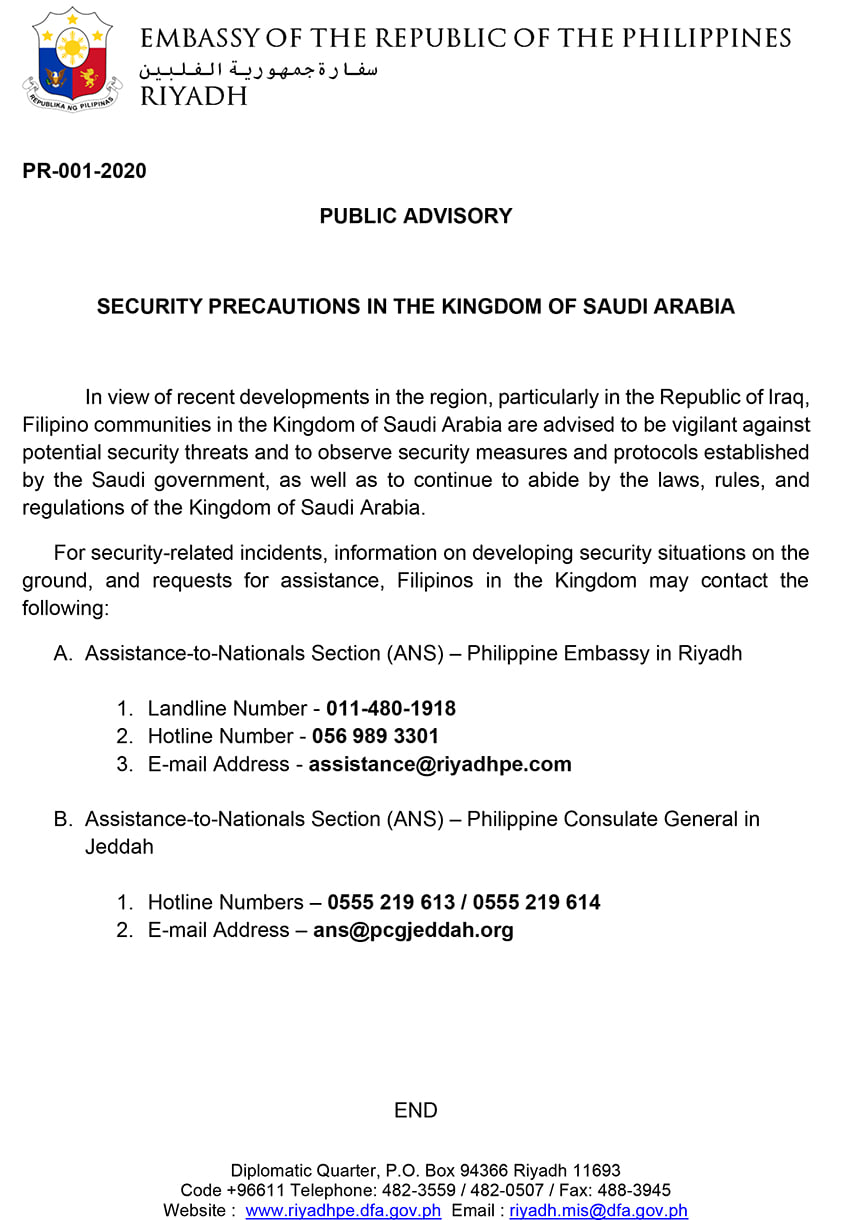 Source: https://www.facebook.com/PHLinKSA/photos/a.328173730589039/3401133033293078/