In a press meeting on Tuesday (December 17), the Department of Labor and Employment (DOLE) announced that it is looking to scale down next year the deployment activities of overseas Filipino workers (OFWs) to the Kingdom of Saudi Arabia (KSA).
Saudi Arabia, for many years already, has been among the top work destinations among OFWs because of the large Filipino community in the Kingdom as well as the higher pay in the field of oil, construction, and emerging service technologies.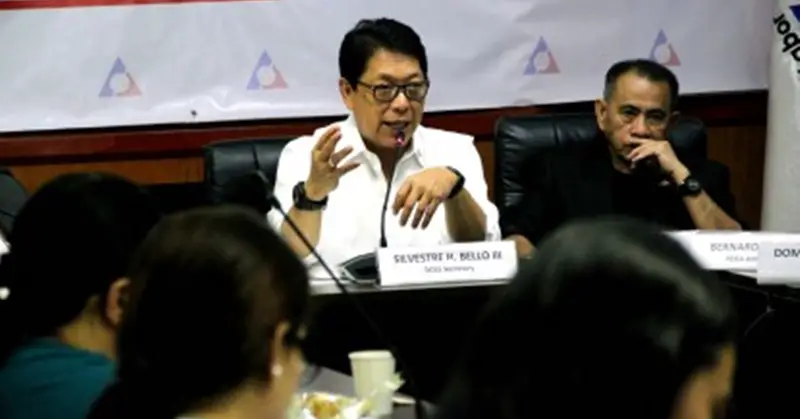 Fewer OFWs to be Deployed in Saudi – DOLE
For his part, Secretary Bello explained that the move is due to the slow action concerning the plight of Filipino workers, noting that they have yet to receive any actions on their appeal regarding the case of OFWs including those who failed to get their salaries since April, as shared in a report by the Philippine News Agency.
Labor Secretary Silvestre Bello III said: "We plan to scale down our deployment to Saudi Arabia starting next year. This will be the first time, at least during my term."
Bello added, "The purpose of the scaling down is to call the attention of the Saudi government to what we consider as the slow action on the plight of workers. We have yet to see the result of Saudi intervention."
Furthermore, the labor secretary clarified that the change will cover all OFW sectors, from household service workers to skilled workers.
In line with this, Bello pointed out that his department intends to stop issuing OECs (Overseas Employment Certificate) to new deployments. The matter of balik-manggagawas (returning OFWs) will be on a case-to-case basis. This is not a ban, just a scaling down (of deployment).
Accordingly, a group advocating for the welfare of Overseas Filipino workers (OFWs) on Wednesday (Dec. 18) expressed support for the decision of the Department of Labor and Employment (DOLE) to scale down the deployment of Filipinos to the Kingdom of Saudi Arabia (KSA).
Representing the Blas Ople Policy Center, Susan Ople, the current president of the group pointed out that it is only right for DOLE to push for the welfare of the workers as the latter have fulfilled their contractual obligations.
Ople also explained, "It is incumbent on the government of Saudi Arabia because, this is not through any fault of the worker, to make sure that the workers get their just share of compensation."
Ople also clarified that there is a need to send a message to Riyadh for it to act accordingly on the plight of OFWs there.
In line with this, Ople also called out the labor department to ensure that there are enough safety nets to cushion the adverse effects of the measure.
At present, there are some 2.3 million OFWs deployed in Saudi Arabia, accounting for 24.3% of the total number of OFWs deployed in 2018.
ALSO READ:  PH Seeks to Create Labour Pact on Better Working Conditions for OFWs in KSA