Fresh from his visit in the Kingdom of Saudi Arabia to meet with his counterpart as well as the Filipino community in Riyadh, Labor Secretary Silvestre Bello III shared that the Philippines and Saudi Arabia have agreed to establish technical working groups, one for each country, to tackle the proposed labor pact.
According to Bello, the technical working groups would discuss "all the provisions and the agreements that would provide protection to our workers."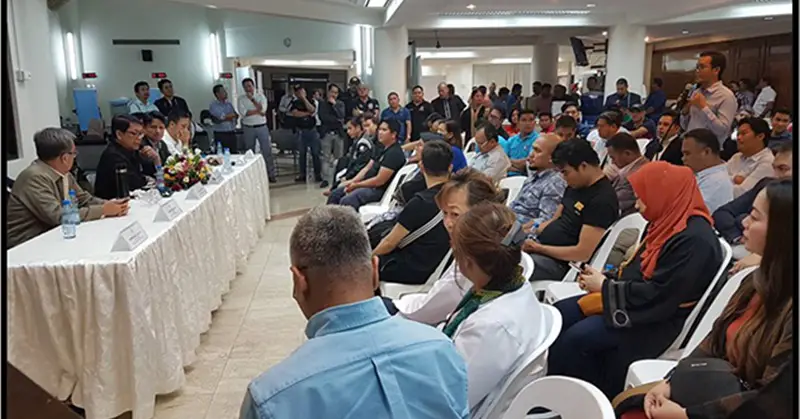 Bello Raises Creation of Labor Pact Ensure OFW Welfare & Rights
The proposed agreement with Saudi Arabia, according to Bello, would mirror the "template contract of employment" agreed to by the Philippines and Kuwait on May 2018, as shared in a report by the Philippine Daily Inquirer.
Among the provisions to be included in the proposed deal would be to ensure that the employer would not be in possession of a worker's passport and that OFWs would be able to keep their cellular phones, as well as provisions on specific working and sleeping hours, among others.
Of note, the labor secretary also shared that the relocation of a worker without a written agreement and knowledge of the Philippines' labor attaché would be prohibited under the agreement.
In line with Bello's visit to the Kingdom, the labor chief accompanied more than 100 OFWs who were repatriated from the Philippine halfway house in Riyadh – most of whom ran away from their employers.
Secretary Bello noted that there are still around 200 more, who are still housed in the government shelter who would also be repatriated soon.
Most of the OFWs who chose to leave their jobs were maltreated, Bello added. This is also among the reasons why absconding, which is against Saudi law, is quite common in the country.
Labor secretary, Bello's visit to Saudi Arabia was aimed at having a discussion with his foreign counterpart regarding the full settlement of the P4.2 billion unpaid wages and monetary claims of almost 8,000 workers who were repatriated back in August 2016.
In line with this, Bello noted that some of the displaced OFWs have already found new jobs while the others were offered employment by the government.
In spite of this, the labor chief does not lose sight of the hope that the Kingdom would be able to address this concern that has already been left pending for nearly three years – citing that others have already passed on without getting their unpaid wages from their Saudi employers.
ALSO READ: Saudi Labor Law: Rights of Employees