As part of the kingdom's efforts to boost tourism and economic investment in the region, it will soon open its first-ever theme park, which will truly be action-packed as it is expected to be the longest, tallest, and fastest roller coaster ride in the world.
It will be the perfect reason (or excuse) to visit the Kingdom, either with friends or family. Saudi Arabia has shown dedication and firm intent to boost its non-petrol sectors to further strengthen the economy amid its campaign to provide more jobs to nationals in both private and public sectors.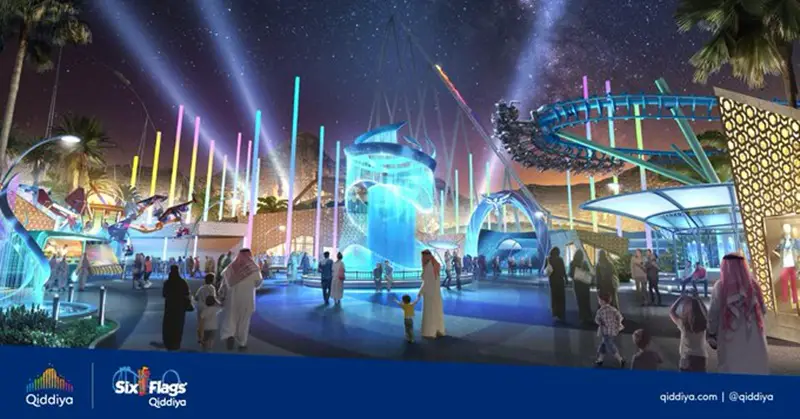 World's "Baddest" Roller Coaster Ride to Open in Saudi Arabia by 2023
The "Falcon's Flight", which is inspired by the Arabian falcon will be one of the 28 premier attractions spread over six themed "lands" across a 32-hectare site at Qiddiya, located 40 kilometers west of Riyadh.
According to the Qiddiya Investment Company (QIC), the park is expected to open in early 2023 as the construction has already begun.
For his part, Michael Reininger, Chief Executive Officer of QIC shared that the Six Flags Qiddiya theme park will be operated by Six Flags Entertainment Corporation, the world's largest regional theme park company.
"Our vision is to make Six Flags Qiddiya a theme park that delivers all the thrills and excitement that audiences from all over the world have come to expect from the Six Flags brand and to elevate those experiences with authentic themes connected to the location. As a place that will create indelible memories and moments of delight, telling stories that resonate with our guests is a central notion that will be evident throughout Qiddiya," shared Reininger.
Here is a simulated preview of the "Falcon's Flight" in Qiddiya:
Breaking News! Six Flags #Qiddiya, Saudi's first theme park, will feature several record-breaking rides. Hold onto your seats tight and experience the longest, tallest and fastest roller coaster in the world, "Falcon's Flight"!#QiddiyaSoMuchMore
pic.twitter.com/gcZ1dzQ9gd

— Qiddiya – القدية (@qiddiya) August 26, 2019
https://platform.twitter.com/widgets.js
After watching the video, and if you think the Falcon's Flight will be like a walk in the park for you, watch out for the world's tallest drop-tower ride also being developed in Qiddiya!
The soon-to-rise record-breaking attraction called the Sirocco Tower, which will be located at The City of Thrills is certainly not for the faint of heart (…or stomach). Don't ask us why – better find that out for yourself!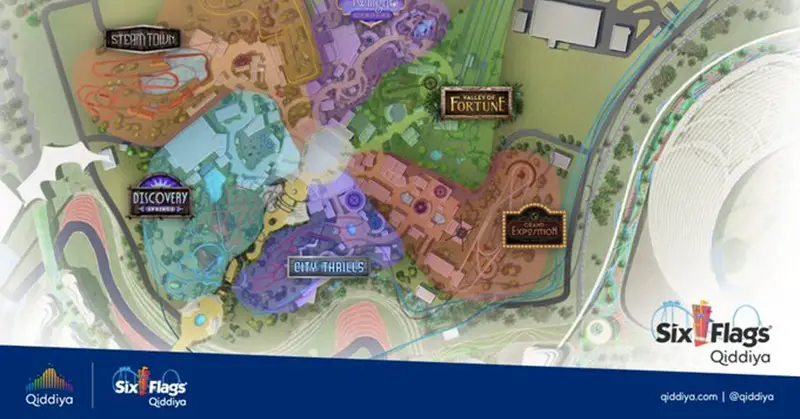 The five other lands will be called Discovery Springs, Steam Town, Twilight Gardens, Valley of Fortune, and Grand Exposition.
If that has got you interested, you can check out Qiddiya's official website to get exclusive updates and special promotions!
ALSO READ:  17 Places to Visit in Saudi Arabia