Aside from the Dubai Hyperloop, the capital city of Saudi Arabia is expected to begin construction for its own Hyperloop One project that will connect the city to the UAE capital, cutting travel time from either city from 8.5 hours to just 48 minutes.
The said project is expected to commence next year and is set to be operational by 2027.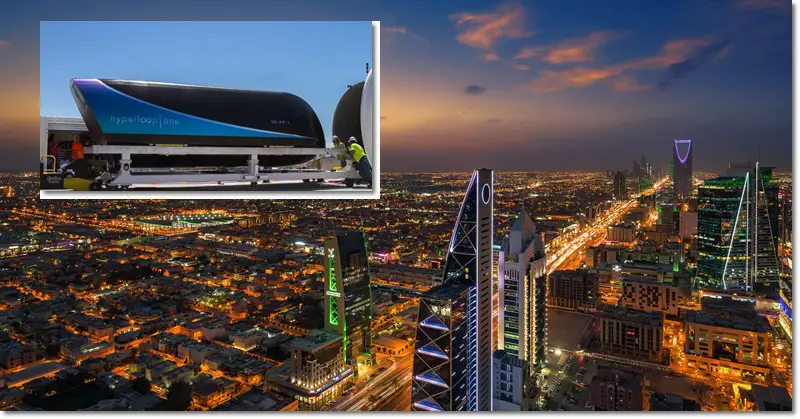 After Dubai Hyperloop, Riyadh-UAE Hyperloop to Break Ground in 2020
This project, as envisioned by Crown Prince Muhammad bin Salman's aligns with his ambition for the Kingdom to become a technologically advanced global leader, as shared in a report by the Arab News.
Accordingly, Innovation and management firm PA Consulting is set to design a business and innovation development strategy to transform the capital into the region's leading business destination.
When the project is set into motion, the Hyperloop One can run up to 1,080 kilometers per hour.
As per PA Consulting, the Hyperloop One's speed is two to three times faster than high-speed rail and magnetic levitation, which makes for the inter-city travel much shorter and more efficient.
In the region, Hyperloop is a new mode of transportation that moves freight and people quickly, safely, on-demand and direct from origin to destination.
And based on a new study, the Hyperloop in Saudi Arabia could add $4 billion to the country's gross domestic product and create 124,000 jobs by 2030, the Hyperloop in Saudi Arabia could add $4 billion to the country's gross domestic product and create 124,000 jobs by 2030.
In line with this, the project will push for a 35-kilometer test and a certification track will be built 100 kilometers north of the Red Sea port of Jeddah, in King Abdullah Economic City (KAEC) by US tech transport company Virgin Hyperloop One (VHO).
According to the study, a Center of Excellence, if approved, would drive domestic growth by adding to the creation of more than 124,000 high-tech local jobs, supporting the technology sector by incorporating advances in robotics and artificial intelligence (AI), and driving an estimated $4 billion increase in Saudi Arabia's GDP by 2030.
For his part, Sultan Ahmed bin Sulayem, who is the group chairman and CEO of DP World and chairman of VHO, shared: "The study highlights that hyperloop is more than high-speed connectivity for passengers and cargo. The findings have shown a positive alignment between the project and Saudi Arabia's ambitious national economic and social development agenda. With this in mind, we are delighted to highlight this vision at the Future Investment Initiative and continue our talks with a multitude of stakeholders."
The VHO Center of Excellence is most likely to break ground in KAEC in 2020 and include an integrated test track, as well as explore the feasibility of creating a manufacturing center and operating facility that would propel the Kingdom to the forefront of Hyperloop development worldwide.
Once this project unfolds, it will only get better not only for the transport system in the Kingdom but it will also boost interconnectivity within the region.
ALSO READ: How to Travel around Saudi Arabia via Public Transportation