Previously, we shared about a group of Overseas Filipino Workers (OFWS) who were arrested during a raid at a Halloween party in Riyadh, Saudi Arabia. Fortunately, authorities in the Kingdom have agreed to release them, albeit temporarily, Inquirer.net reported.
The Department of Foreign Affairs (DFA) has confirmed that Saudi authorities have agreed to turn the 19 Filipinas — not 17 as initially reported — over to the custody of the Philippine Embassy in Riyadh.

19 OFWs Turned Over to Philippine Embassy in Riyadh
Last Friday (October 26), a Halloween party was being held at a private compound in Riyadh. Neighbors complained about the loud noise; hence the authorities raided the party. The organizers were charged for holding an event without a permit, as well as for disturbing the neighborhood.
Among those who were arrested were 19 OFWs — all women — who were detained at the Al Nisa Jail in Riyadh. According to Ambassador to Saudi Arabia Adnan Alonto, the Chief Prosecutor, Khalid Al Hozaimi, agreed to turn them over to the Philippine Embassy and gave their names.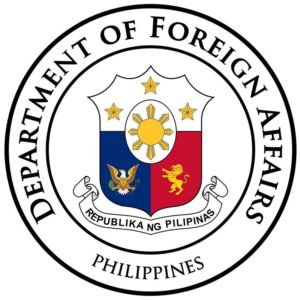 Nonetheless, Alonto stated that authorities may file charges against the OFWs for violating Sharia law, which prohibits unsanctioned gatherings. In particular, the law is very strict about socialization between "unattached" men and women in public events.
ALSO READ: The Philippine – Saudi Arabia Agreement on Hiring Domestic Workers
Once again, we would like to remind all Filipinos in Saudi Arabia (and the Middle East, for that matter) to be careful of their actions, especially in public gatherings. What is acceptable in our home country may not be acceptable here, and it is important that we respect local beliefs and sensitivities.