Al Soudah, known for its fascinating black clouds and sheer imperial beauty, is a mesmerizing jaw-dropping natural wonder that will leave its beholders in utter amazement. Nestled near the summit of the famous Jebel Soudah (the highest peak in the Kingdom of Saudi Arabia), Al Soudah is a magical and misty outdoor destination blessed with steep mountains, dense valleys, unspoiled forests and fertile plains. Often deemed as one of the most underrated tourist hot-spots in the Middle East, this hidden treasure also boasts some of the most dramatic vistas in all of Saudi Arabia.
Al Soudah – The Highest Point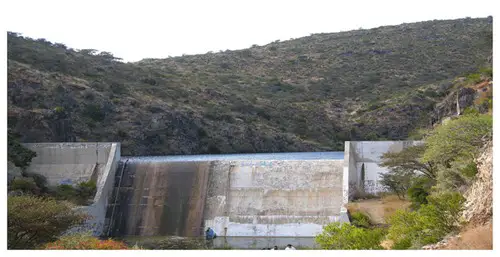 Al Soudah in KSA
Photo by: Basheer Olakara
Cable car ride
Looking for a great and memorable way to explore this lofty tourist destination? Do you want to get magnificent views of this mountainous region? As far as I'm concerned, there is no better way to enjoy the spectacular views of the region than to take a thrilling car ride down the escarpment of its high mountain. With this exciting ride, you get to feast your eyes on lovely overlooking views of its juniper forests, terraced fields, and stone villages.
Of course, this cable ride also adds an extra dose of fun and adventure to your trip to this Arabian kingdom. After all, it is one of the highest cable car rides on the face of the earth, with an impressive total height of 1,600 meters. To top it all off, this electrifying tour lets you travel through the dark clouds of the region.
When it comes to safety, you won't have to worry a thing about this spine-tingling escapade. While cable rides aren't for the faint of heart and weak of stomach, this escapade is supremely safe, thanks to the highly trained and competent team of personnel maintaining and operating this mind-blowing adventure. Not to mention, all the materials used in these cars are durable, reliable, and of top-notch quality.
Picnic and sightseeing
What else can you do in Al Soudah? In the wake of your breathtaking suspended adventure, take a picnic at any of the lush and eye-catching mountains of the Al Soudah. For most travelers, the best place to take a respite in this part of the kingdom is in Jebel Soudah, which rises to over 2,900 meters. Praised for its covering mists and one-of-a-kind scenery, this towering mountain has a mystical and laid-back atmosphere that guarantees to give you an unforgettable picnic experience. Furthermore, the mountain is rich in flora and fauna, making it an ideal place to visit for those who are overly fond of sightseeing and nature photography. Sounds great, right?