There are many places to visit in Saudi Arabia, but perhaps the best place to begin exploring is the capital, Riyadh. Not only is it the largest city in the Kingdom, but also one of the most populated and fastest-growing cities in the Arab world! Many expats and immigrants reside here.
ALSO READ: Different Types of Saudi Arabia Visa
The headquarters of central government bodies in Saudi Arabia are located in Riyadh, making it the political and administrative centre of the Kingdom. Many banks and major companies are also headquartered here, most particularly in the King Abdullah Financial District.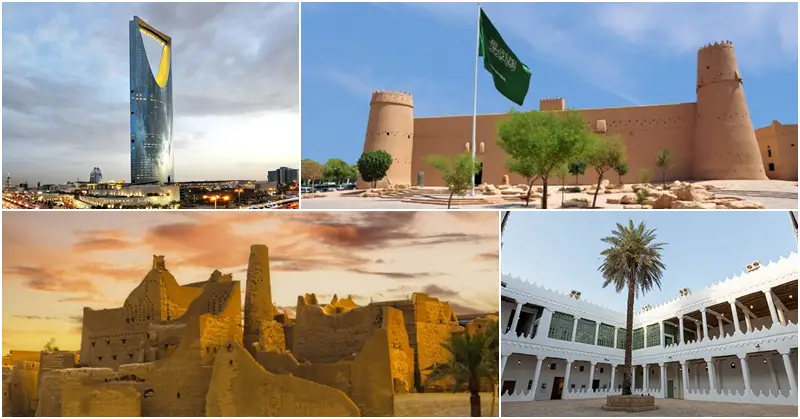 Where to Go in Riyadh, Saudi Arabia
When in Riyadh, you will find a mix of the old and the new. There are cultural attractions and modern structures, historic forts and huge shopping malls. Here is a list of places worth exploring in the city proper as well as in nearby areas: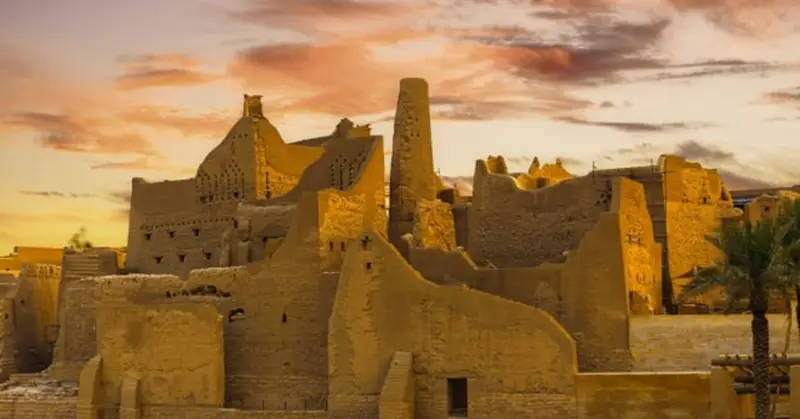 #1 – Ad Dir'iyah
Situated along the outskirts of Riyadh, Ad Dir'iyah was a thriving desert city that is considered the birthplace of the first Saudi state. It was named as the capital of the country in 1745, with Al Turaif district being the original seat of power of the Al Saud family.
In 1818, the nearby settlement of Riyadh succeeded Ad Dir'iyah as the country's capital. In 2010, Al Turaif was recognised as a UNESCO heritage site and has since been restored as a cultural destination.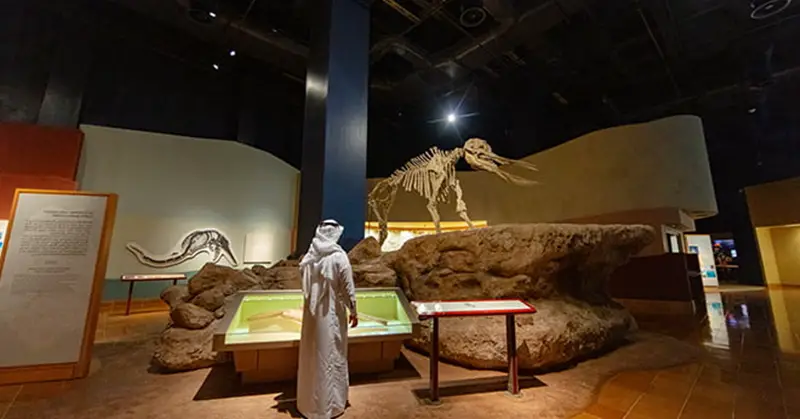 #2 – National Museum
The National Museum is the biggest in the Kingdom, a place where you can learn about the history, culture, and art of Saudi Arabia. Here, you will find neolithic rock art, replicas of old buildings, and other fascinating exhibits. It's best to come on weekdays, though, as the place could get pretty crowded during weekends!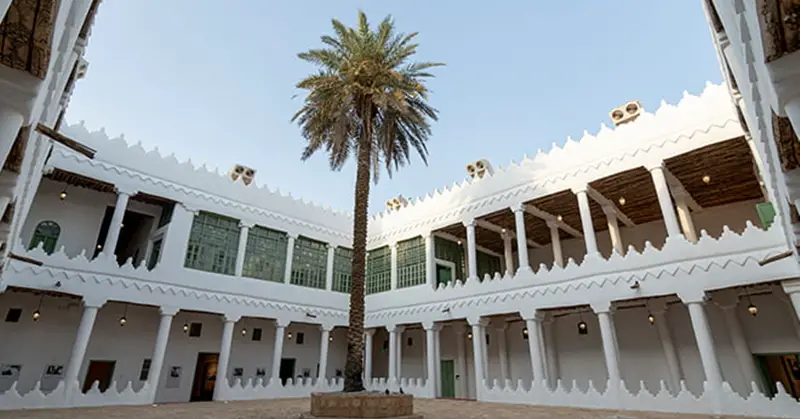 #3 – Al Murabba Palace
Situated near the National Museum is Al Murabba Palace. It is the former residence and court of the founder of modern Saudi Arabia, King Abdul Aziz. With beautiful rooms built around a central courtyard, the former King lived in the palace from 1938 until his death in 1953.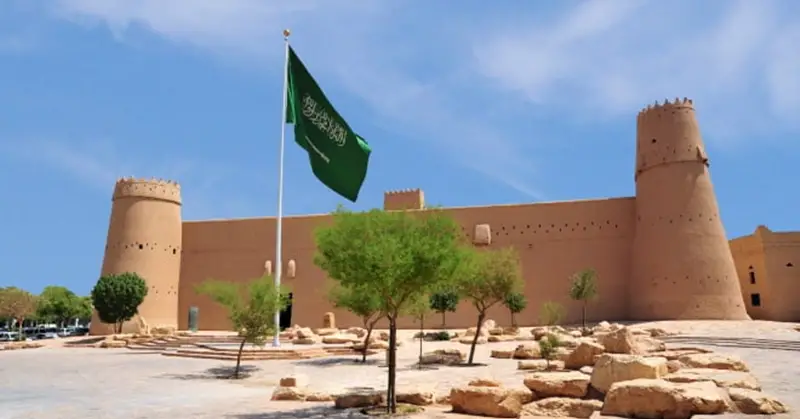 #4 – Al Masmak Fortress
Al Maskmak Fortress is a 150-year-old structure located in the old quarter of Riyadh. Constructed in 1865, it has served many purposes: as a garrison that protected the city, as an ammunition warehouse, and eventually, as a prison. These days, it has become a museum where visitors can learn more about the history of Saudi Arabia.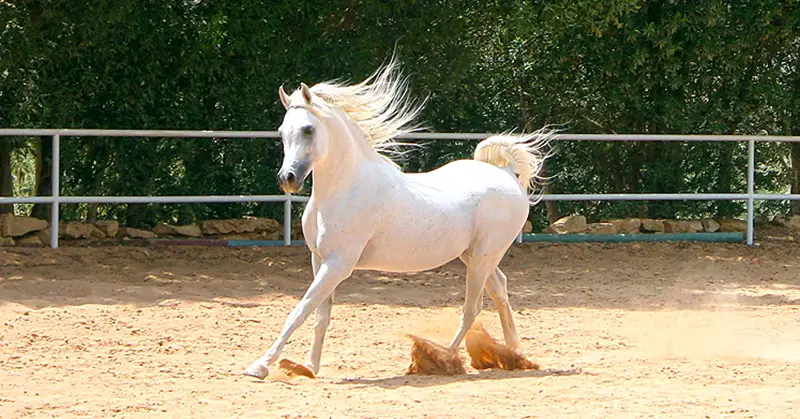 #5 – Al Aghar Equestrian Club
Whether you are a novice or expert equestrian, the Al Aghar Equestrian Club is the place to go. It provides horse riding lessons and basically everything about caring for and training horses. Throughout the year, the club also holds exciting competitions and tournaments.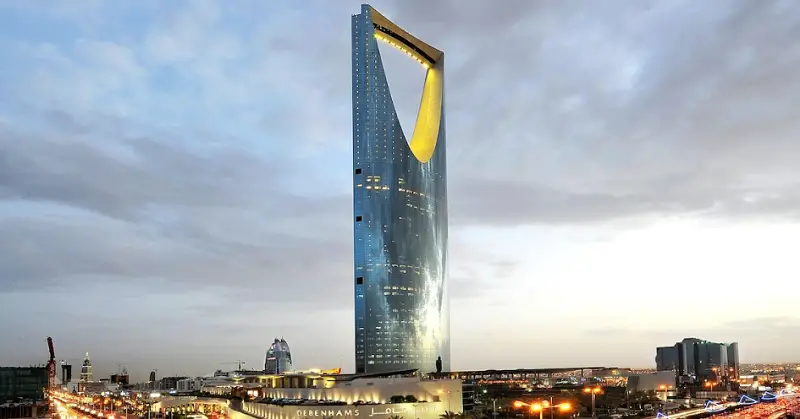 #6 – Kingdom Center
Standing 302.3 meters high, you simply can't miss the 99-storey Kingdom Center. It is the fifth-tallest skyscraper in the Kingdom, and the world's third-tallest building 'with a hole.' It also houses the Al-Mamlaka Shopping Mall, Four Seasons Hotel Riyadh, luxury apartments, and several offices. The main feature of the Kingdom Center is an arch topped by a sky bridge, which visitors can reach by taking a couple of elevators. Wow!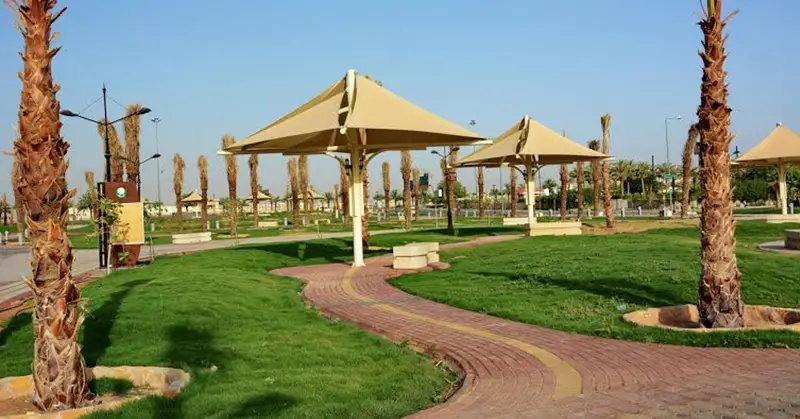 #7 – Prince Abdulaziz Bin Mohammed Bin Ayaf Park
Some years ago, Prince Faisal Bin Bandar, the governor of Riyadh, launched a project to create 20 parks. One of these is the Prince Abdulaziz Bin Mohammed Bin Ayaf Park. Featuring two water courses, 12 open sessions, 28 shaded sessions, and a courtyard with stands for over 1000 people — it serves as both a place to relax and to watch different events.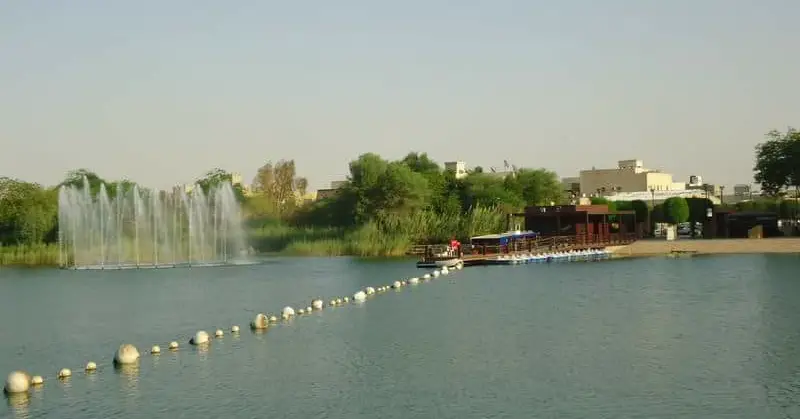 #8 – Salam Park
This is another park where people can go to on weekends or after work. There are walkways, jogging tracks, picnic areas, and play areas — plus a mosque, a dancing fountain, amphitheater, events area, and a beautiful lake where you can ride boats! Cool!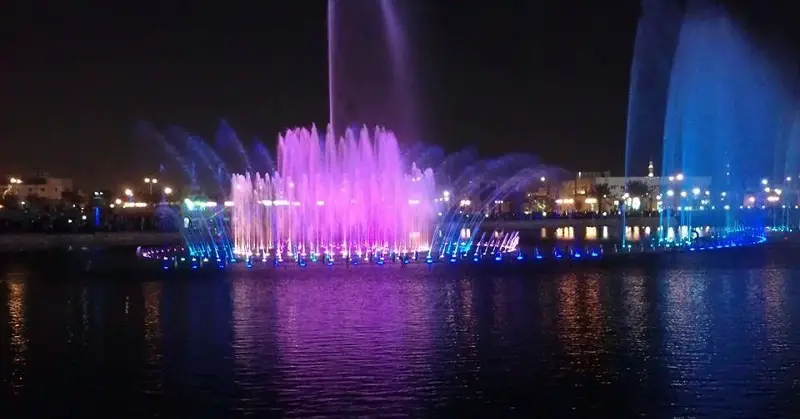 #9 – King Abdullah Park Fountain
The King Abdullah Park is also another place you should visit in Riyadh… if only to see its magnificent dancing fountain! It can get pretty crowded, though, so be sure to come early for the show. Other than that, you can always stroll along its walkways and play areas.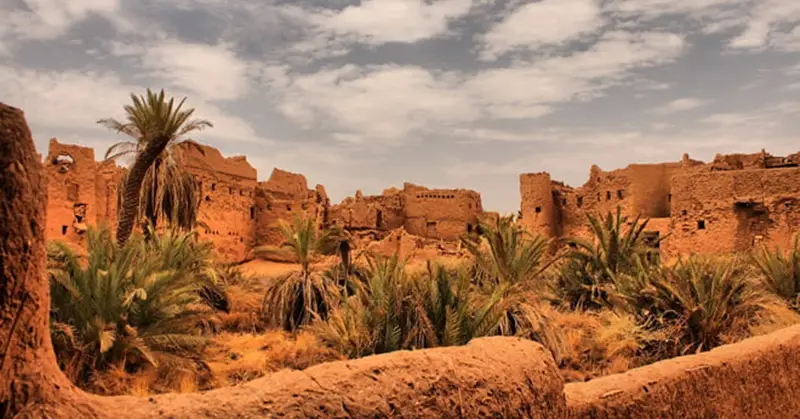 #10 – Ushaiger Heritage Village
Located 200 kilometers northwest of Riyadh is the Ushaiger Heritage Village. Bedouins first settled in this area 1,500 years ago; later, it became a stopping point for pilgrims heading to Makkah. Notably, the village still has residents, and includes mosques, shops, and schools. It is basically a living museum offering a glimpse of ancient Saudi Arabia!
ALSO READ: 5 Best Places to Visit in Al Ula, Saudi Arabia
These are just some of the places that you can explore in Riyadh — a city where you will find both historic and modern attractions. What's more, if you are looking for a place where you can have some 'fun in the sun,' check out this list of the best beaches in Saudi Arabia.