The Alawwal bank was established in the year 1926 in Saudi Arabia. The first branch was constructed in the city of Riyadh, through the years of innovation and the bank's success, they expanded in Jeddah.
Also Read: List of Alawwal Bank Branches and ATMs in Riyadh
This bank has many financial products and services. Their main goal is to prepare the necessary needs to fulfill their client's ambitions. Alawwal bank also received many awards making it one of the best banks in the Kingdom of Saudi Arabia.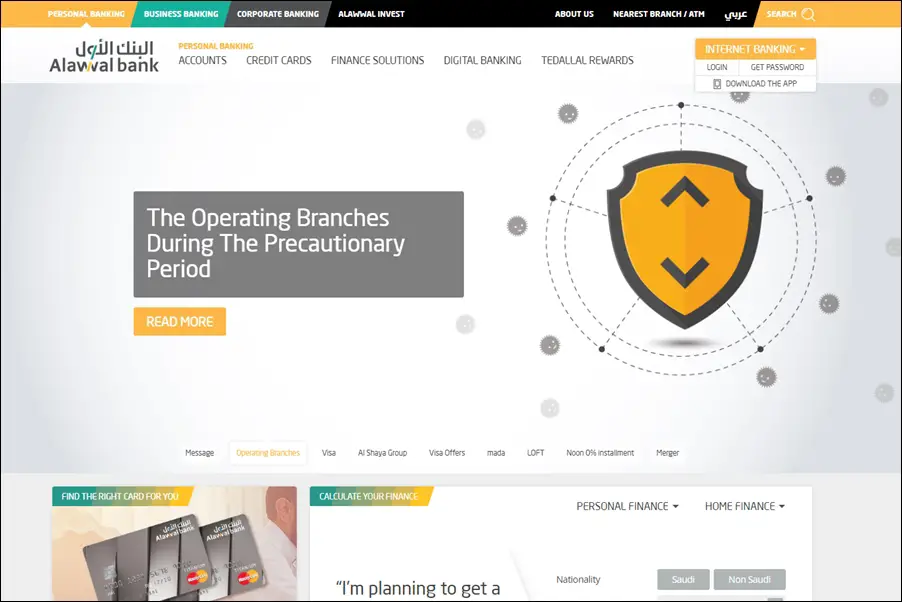 Alawwal Bank Branches And ATM Machines In Jeddah, Saudi Arabia
Below is the list of Alawwal Bank found in Jeddah, Saudi Arabia, including their address location. So it will be easier for you to check if the branch is in your area, please do a "CTRL+F" search on your keyboard and type the bank name or location.
King AbdulAziz road
Location: King Abdullah Rd, Al Basateen, Jeddah 21412, Saudi Arabia
Prince Sultan Street
Location: Al Mohammadiyyah, Jeddah 23615, Saudi Arabia
Tel: 012 694-8583
King Abdulaziz Road
Location: Ash Shati, Jeddah 23514, Saudi Arabia
Tel: 012 615-9100
Hera Street
Location: Hira St, As Salamah, سوق دانية، Jeddah 23525, Saudi Arabia
Tel: 012 654-8448
Rabwa district , Herra Street
Location: Ar Rabwah, Jeddah 23533, Saudi Arabia
Tel: 012 6159133
Alsalamah
Location: Hadiqat Rami, As Salamah, Jeddah 23436, Saudi Arabia
Tel: 012 682-1555
Tahliya Street
Location: Al Khalidiyyah, Jeddah 23421, Saudi Arabia
Tel: 012 606-7888
King Abdullah Road
Location: Fancy Eshbelia Tower, Al-Ruwais, Jeddah 23213, Saudi Arabia
Tel: 012 657-6500
Al-Balad Road – Bamehrez Building
Location: 6271, Al Balad District, Jeddah 22233 2693, Saudi Arabia
Tel: 012 648-1222
King Khaled Street
Location: Al Thaghr, Jeddah 22331, Saudi Arabia
Makkah Road
Location: Al-Nazlah Al-Sharqiyah, Jeddah 22335, Saudi Arabia
Tel: 012 689-6400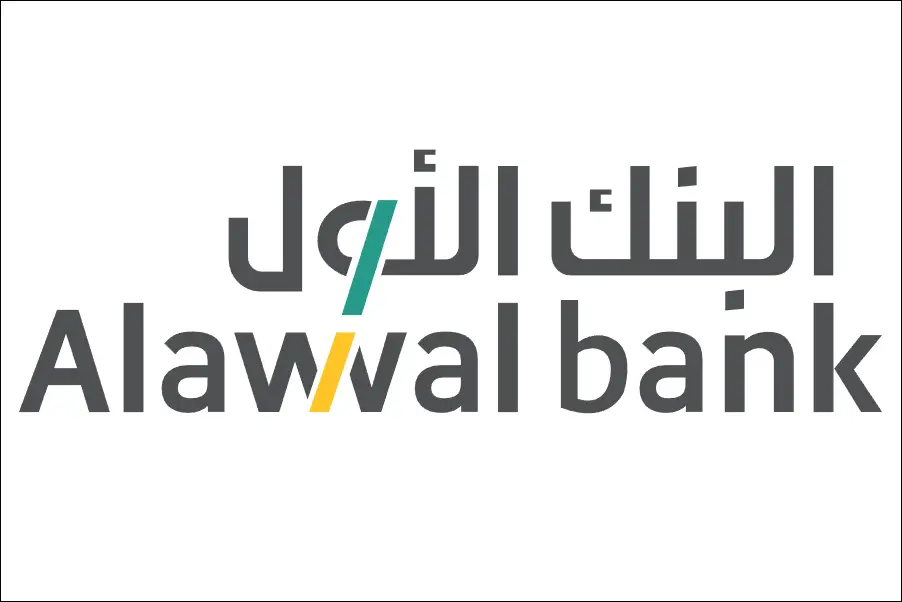 List of Alawwal Bank ATMs Locations in Jeddah, Saudi Arabia
Wahb Bin Khuailed Road
Location: 8348, Taibah District, Jeddah 23831 4374, Saudi Arabia
Allolo District – Prince Abdullah Al-Faisal Road
Location: شارع الأمير عبدالله الفيصل Prince Abdullah AlFiasal St, Al Loaloa District, حي اللؤلؤ،، Jeddah 23821 2997, Saudi Arabia
Al Amwaj Dist. – Prince Abdulmajeed Street
Location: شارع الأمير عبدالمجيد الفرعي، Al Amwaj, Jeddah 23814, Saudi Arabia
Abr Al-Qaraat Street
Location: عابر القارات، أبحر، Al Shera'a, Jeddah 23816, Saudi Arabia
Al-Falah District – Al-Nasriyah Street
Location: Al Falah, Jeddah 23762, Saudi Arabia
Panda Al-Rehmania
Location: Al-Salehiyah, شارع الحمدانية،، Jeddah 23761, Saudi Arabia
Northern Obhur Dist.
Location: Aabir Al Qarath St, Obhur Al-Shamaliyah, Jeddah 23815, Saudi Arabia
Prince Abdullah Al-Faisal Street
Location: 7166 Prince Abdullah Al Faisal Street، Obhur Al-Shamaliyah, Jeddah 23815, Saudi Arabia
King Abdulaziz Road
Location: 7252 King Abdulaziz Branch Rd, Al Murjan, Jeddah 23715, Saudi Arabia
King Abdulaziz Branch Road
Location: King Abdullah Rd, Al Basateen, Jeddah 21412, Saudi Arabia
Al-Murjan District
Location: Al Murjan, Jeddah 23715, Saudi Arabia
Al basaten – Ismail Ibn Kathir Road
Location: شارع اسماعيل بن كثير، حي المحمدية، Al Basateen, Jeddah 23717, Saudi Arabia
Prince Sultan Street
Location: Prince Sultan Branch Rd, Jeddah 23615, Saudi Arabia
Al-Madinah Road
Location: 2445 An Nuzhah District Jeddah 23532 8071, Saudi Arabia
Al-Sharafiyah District – Al-Madinah Al-Munawara Street
Location: 7355 Al Kurnaysh Rd, Ash Shati District, حي الشاطئ،، Jeddah 23511 2432, Saudi Arabia
King Abdulaziz Branch Road
Location: Ash Shati, Jeddah 23514, Saudi Arabia
Al-Shatee District – King Abdulaziz Road
Location: King Abdulaziz Branch Rd, Ash Shati, Jeddah 23514, Saudi Arabia
Hera Street
Location: As Salamah, Jeddah 23525, Saudi Arabia
Hera Street
Location: Al Naeem, Jeddah 23526, Saudi Arabia
Al-Rabwa Dist
Location: Hira St, An Nuzhah, Jeddah 23534, Saudi Arabia
Al-Rabwah Dist. – Yahya Almalmi Street
Location: Yahya Al Mualimi, Ar Rabwah, Jeddah 23535, Saudi Arabia
Al-Mannar District – Jeddah
Location: Al-Manar, أسواق المزرعة شارع المنار، حي، Jeddah Saudi Arabia
Al-Bawadi Dist. – AL-Madinah Road – Killo 11
Location: Al Bawadi, Jeddah 23443, Saudi Arabia
Alsalamah District
Location: Sari, As Salamah, Jeddah 23436, Saudi Arabia
Zayd Ibn Tahir Street.
Location: Zayd Ibn Tahir, Al Bawadi, Jeddah 23443, Saudi Arabia
Al-Safa Area
Location: 6654 6632 ام القرى، الصفا،، Jeddah 23455, Saudi Arabia
Prince Majed Street
Location: Al Faisaliyyah, Jeddah 23447, Saudi Arabia
Prince Majed Road
Location: Al Faisaliyyah, Jeddah 23447, Saudi Arabia
Nakheel District – Makarounah Street
Location: Al Faisaliyyah, Jeddah 23447, Saudi Arabia
Tahlia Street
Location: Al Faisaliyyah, Jeddah 23441, Saudi Arabia
Tahlia Street
Location: Al Faisaliyyah, Jeddah 23441, Saudi Arabia
Tahliah Street
Location: Aziziyah, Jeddah 23334, Saudi Arabia
Southern Corniche
Location: Al Muhandisin, Aziziyah, Jeddah 23334, Saudi Arabia
Tahliah Street – IKEA
Location: الامن العام، العزيزية،، Aziziyah, Jeddah 23334, Saudi Arabia
Al-Khaldiyah District
Location: Al Khalidiyyah, Jeddah 23421, Saudi Arabia
Prince Mohammed Bin Abdulaziz Street
Location: Prince Mohammed Bin Abdulaziz St, Al Khalidiyyah, Jeddah 23421, Saudi Arabia
Rehab District
Location: Al-Rehab, Jeddah 23344, Saudi Arabia
Aziziyah Dist. – Granada
Location: Wadi Ar Rayyan, Aziziyah, Jeddah 23338, Saudi Arabia
Al-Naseem District
Location: Mishrifah, Jeddah 23336, Saudi Arabia
Al-Ruayes – Palestine Road
Location: قاده الفكر،، Al-Ruwais, Jeddah 23215, Saudi Arabia
King Khalid Street
Location: King Khalid Road, Jeddah 22323, Saudi Arabia
Al-Rawabi District – Makkah Road
Location: Al Rawabi, Jeddah 22346, Saudi Arabia
Mihjar Dist. – TV Road
Location: At Tilfizyun St, Ghulail, Jeddah 22413, Saudi Arabia
Cars Showrooms -Shifa
Location: Prince Abdulmajeed, Jeddah 22432, Saudi Arabia
Prince Fawaz Southern – Makkah Road
Location: Al Amir Fawwaz Al Junoobi, Jeddah 22431, Saudi Arabia
Prince Fawaz District – Syed Shuhada Street
Location: District, Prince Abdulmajeed St Sanabel, Jeddah Saudi Arabia