The Kingdom of Saudi Arabia is known for its vast and high quality gold reserves. For this reason, gold is sold here at a lower rate than in most other countries, and the fact that the sales tax or VAT is only 5% makes the prospect of buying the precious metal even more appealing!
ALSO READ: 10 Tips for Shopping Safely During the Outbreak
Whether you are an expat, overseas worker, or a visitor on a religious pilgrimage, be sure to take the opportunity to buy gold in Saudi Arabia. You can buy them in almost all of the major shopping malls, but if you really want the best bargains, consider paying a visit to the souks.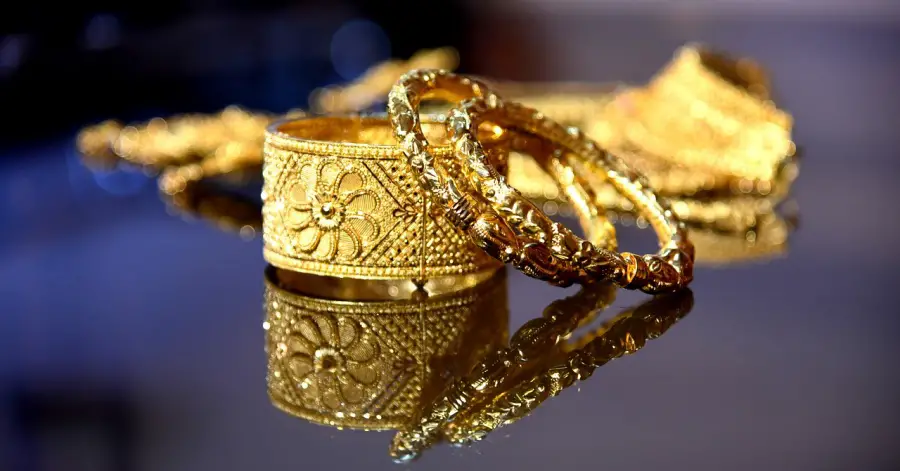 Guide to Buying Gold in Saudi Arabia
Before you buy, think about your reasons for buying gold first, as this can help you decide when it comes to karats, design, and colour. Remember that pure gold is 24 karats, which means that it is 100% gold. Meanwhile, 18 karat gold is about 75% gold and 25% another metal, such as copper or silver. This is because pure gold tends to be soft and scratches easily; hence, it is usually combined with other metals if it's going to be used as jewellery.
Common Reasons for Buying Gold
What are some of the common reasons for buying gold? How does this factor in making good purchase decisions? It all really depends on whether you're buying gold as jewellery, as an investment, or both:
As jewellery. If you are buying gold for jewellery purposes, consider choosing 18 karat or 21 karat gold. Of these two types, 18 karat gold tends to be sturdier, while 21 karat gold has a brighter yellow colour.
As an investment. Are you keen on buying gold for investment purposes? Then opt for 24 karat gold or the 999.9 purity standard gold. These usually come in bars or coins that weigh between 1 to 1000 grams. You can buy and sell these for profit, depending on the market.
As jewellery and investment. If you are planning to buy gold for both jewellery and investment purposes, buying 21 or 22 karat gold is recommended. It also helps if there are little or no stones in the design, as what matters most is the purity and weight of the gold.
Where to Buy Gold in Saudi Arabia
As mentioned earlier, you can buy gold in most shopping malls in the Kingdom. There are also gold souks (traditional markets) where you can buy the precious metal for cheaper prices. Here are some of the places where you can buy gold in two major cities, Riyadh and Jeddah:
Gold Shops in Riyadh
Batha Gold Market. This is actually composed of three souks: Dirah Gold Market, Hilla Gold Market, and Gold Souk. There are hundreds of shops selling gold at Batha Gold Market!
Joyalukkas and Malabar. These are two of the most popular gold brands, not only in Saudi Arabia, but in the Middle East and worldwide. They have branches in Riyadh Avenue Mall.
L'azurde. This is another popular brand featuring gold and diamond jewellery. It has shops in Andalus Mall, Al Nakheel Mall, and Sahara Mall, among others.
Al Romaizan. Al Romaizan gold shops can also be found in malls and souks across Riyadh. They offer a wide collection of gold and precious jewellery.
Taiba Gold Market. This market in Riyadh includes small and large shops selling a wide variety of gold jewellery.
Gold Shops in Jeddah
Balad Gold Market. This souk features plenty of gold jewellery at affordable prices. There are also food shops selling traditional cuisine, so it's a great place to sample local fare!
Safa Gold Market. If you happen to be in the Safa district of Jeddah, you'd be happy to know that there are about 30 gold shops in the area, all offering gold in competitive prices.
Yamama Gold Market. Previously known as Kandara Gold Market, Yamama Gold Market is one of the best places to purchase gold in Jeddah.
Al Sagha Gold Souk. Located in the southeastern part of Jeddah, Al Sagha Gold Souk is another place where you can buy gold, diamonds, silver, and other precious jewellery.
Shopping Malls. There are many malls in Jeddah that include gold shops. Among these are Hijaz Mall, Hera Mall, and Jeddah Mall.

Tips for Buying Gold in Saudi Arabia
Regardless of where you are buying gold, here are some tried and tested tips to make sure that you end up with a good bargain:
Stay updated with the gold rate. As the price of gold changes over time, it always help to be aware of the latest rates, especially if you are purchasing gold as an investment. You can check these rates through websites such as LivePriceofGold.com or GoldRate24.com.
Be familiar with karat marks. Gold bars and jewellery usually have a special mark indicating the karat, e.g. 18k for 18 karats. Be sure to look for these when making a purchase.
Consider the colour. Gold usually comes in bright yellow colour, with slight variations. White gold is becoming quite popular as well. Consider these when buying gold pieces.
Buy during weekends. Gold is traded almost every day, making its prices volatile. During weekends (Saturday or Sunday), however, gold is not usually traded in the international exchanges — making these days a good time to buy the precious metal.
Strike a bargain. If you are buying in a traditional market or souk, you can always try to negotiate for a better price. In this case, it helps if you know some Arabic phrases, but not necessarily since most sellers know basic English.
Pay in cash. Gold sellers are usually not keen on shouldering credit card fees, so it's best to pay in cash or debit card, if possible.
Check for authentication. An authentication certificate is proof that the gold is pure. You can ask for this as proof that the piece you are buying is indeed, authentic.
Keep these tips in mind the next time you go shopping for gold in Saudi Arabia. After all, regardless of whether you are buying the precious metal as personal jewellery, as an investment, or both — it always helps to make sure that you are buying the best quality pieces for a great price!
READ NEXT: Best Places to Live in Saudi Arabia for Expats