Dammam is the capital of the Eastern Province of Saudi Arabia. It is the largest city in the province, and the sixth largest in the Kingdom, after Riyadh, Jeddah, Mecca, Medina, and Taif.
ALSO READ: Different Types of Saudi Arabia Visa
Dammam, together with the nearby cities of Al Khobar and Dhahran, are collectively known as Greater Dammam or Dammam Metropolitan Area. It has a fast-growing population that is served by the King Fahd International Airport — the world's largest airport in terms of land area — as well as the largest port on the Persian Gulf, the King Abdul Aziz Sea Port.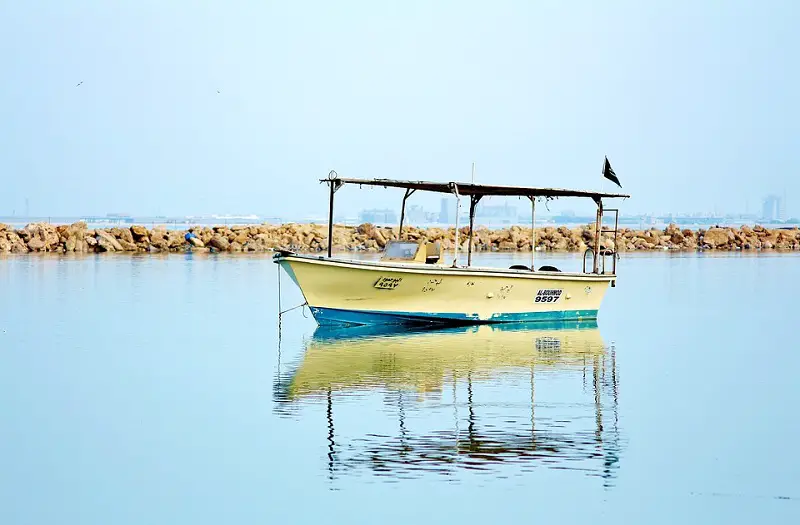 Where to Go in Dammam, Saudi Arabia
Here are some of the places that you should visit when you come to Dammam:
#1 – Adventure World
Adventure world is an indoor entertainment centre for kids (and kids at heart), featuring rides and play areas. It also has several dining options, so you won't go hungry here!
#2 – Coral Island
Al-Marjan Island, more popularly known as Coral Island, is a man-made island connected by a bridge to Dammam city. It's small in size, but big on excitement, as it has a park, picnic areas, and children's playgrounds. It can also be reached by taking a fun ferry ride!
#3 – Dolphin Village
Upon entering Coral Island, you will find Dolphin Village. Here, you can catch dolphin and seal shows that the whole family will definitely love!
#4 – Dammam Regional Museum
Go back in time when you visit the Dammam Regional Museum, which showcases six exhibitions halls — from the Stone Age to modern times — all while learning about the history of the Dammam region!
#5 – Half Moon Bay
Half Moon Bay has been a favourite spot among Saudis and expats for many years! Situated near the city of Khobar, Half Moon Bay offers many exciting water activities, such as fishing, sailing, and scuba diving!
#6 – Heritage Village
The 5-storey Heritage Village is the perfect place to discover Saudi culture and heritage. Fascinating artifacts, manuscripts, and other items are on display. There's also a restaurant where you can sample authentic Saudi cuisine!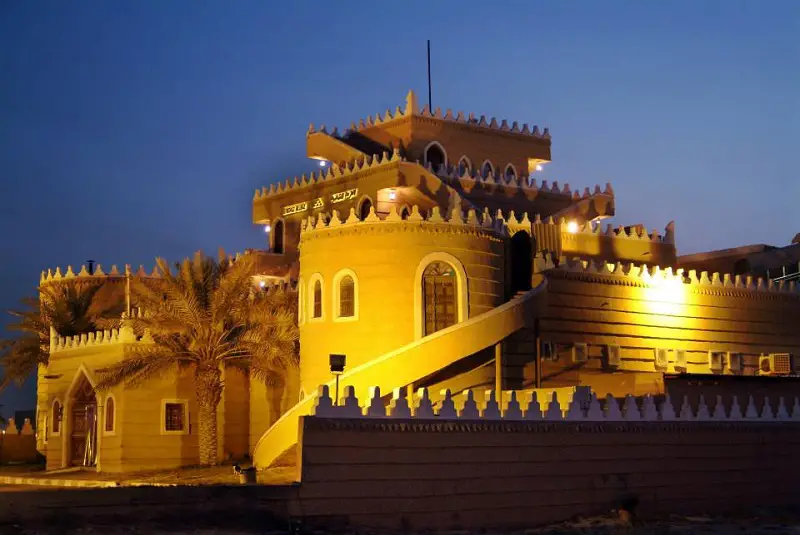 #7 – King Fahad Park
Spanning over 100 hectares, the King Fahad Park is believed to be the largest park in the Kingdom. More than 100 species of trees, plants, and bushes thrive in this beautiful place, which also includes man-made lagoons, waterfalls, fountains, and an amusement park!
#9 – Muraikabat Mountain Park
Planning to go for a jog or a brisk walk? Head to the Muraikabat Mountain Park, which features a 2-kilometre mountain walking trail. It also has children's playgrounds, umbrellas, and benches where you can rest and relax after a long day!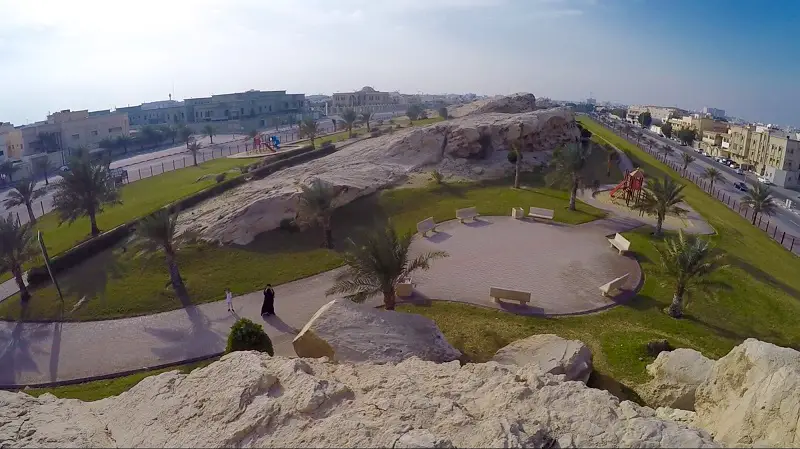 Also known as the Love Market, the Share Al-Hob Souk is a traditional market filled with stalls selling all sorts of goods — clothing, accessories, perfumes, gold, etc. Here, you can also buy gifts and souvenirs for your family and friends back home!
#10 – Tarout Castle
Fort Tarout or Tarout Castle is situated in the centre of Tarout Island in Qatif. The fort goes way back — around 5000 years ago — made evident by the Mesopotamian God's statues and inscriptions found there. In the 16th century, it was invaded by the Portuguese, who used it as a military base. Today, the castle provides a memorable glimpse into the Kingdom's past.
ALSO READ: 5 Best Places to Visit in Al Ula, Saudi Arabia
These are just some of the sights that you shouldn't miss when in Dammam. Meanwhile, if you are planning to tour around the Kingdom, here's a list of places to visit in Saudi Arabia!