Anywhere you go in the world, a Jollibee branch is a sure sign that there are many Filipinos in the area. And with millions of Overseas Filipino Workers (OFWs) living and working in Saudi Arabia, you will find not only one or two… but 14 Jollibee branches across the Kingdom!
If you have just newly-arrived in Saudi Arabia and are feeling rather homesick, why not head to the Jollibee nearest you? Bite into that crunchy Chickenjoy, savor that Jolly Spaghetti, and enjoy a steaming plate of Palabok (a.k.a "Fiesta Noodles") at these Jollibee branches in the country.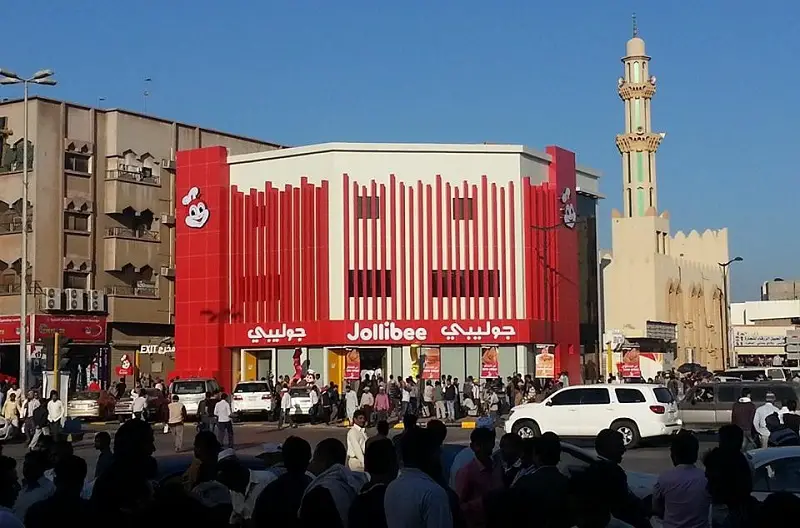 Taste of Home: Jollibee Outlets in KSA
In 2008, the first Jollibee branch was opened at Jeddah International Market. Over the past decade, more and more branches have been established in the Kingdom. You will find Jollibee branches in major cities, such as Jeddah, Riyadh, Al Khobar, Dammam, Jubail, Taif, and Yanbu.
Jollibee branches in Saudi Arabia are operated by Nesma United Ltd. Aside from the popular fast-food chain, the company has also opened Chowking branches in the Kingdom.
Where to Find Jollibee in Saudi Arabia
Planning to indulge in your favorite Jollibee meal? Here is a list of Jollibee branches in the Kingdom, along with their addresses and telephone numbers.
Al Khobar
Jollibee – Al Ramaniyah
Address: Shops 2-3, 1st Floor, Al Ramaniyah Center, King Abdulaziz bin Abdulaziz St., Al Khobar
Tel. No.: (013) 894 8299
Dammam
Jollibee – Dammam
Address: Al Souq, Dammam 32242
Tel No.: +966 59 325 0657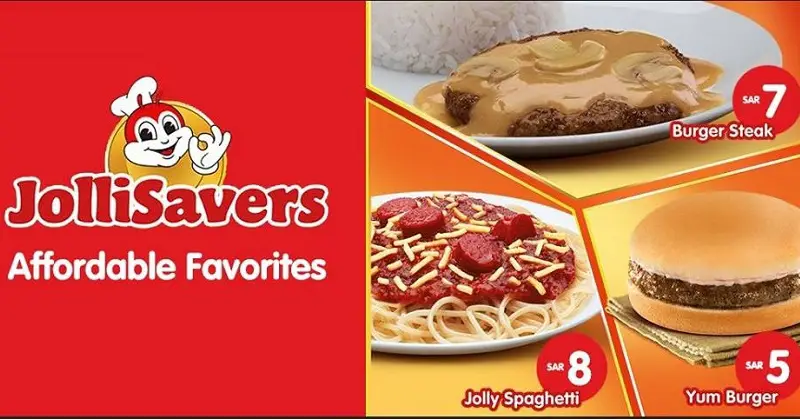 Jeddah
Jollibee – Baroom Center
Address: Baroom Center, Fayd Al Rahmah, Al-Ruwais, Jeddah
Jollibee – Jeddah International Market
Address: Al Andalus District, Jeddah
Tel. No.: (012) 669 3010
Jollibee – Khalediyah
Address: Al Rawdah St., Khalidiyah District, Jeddah
Tel. No.: (012) 606 1671
Jollibee – Balad
Address: Al Balad, Jeddah
Tel. No.: (012) 290 7995
Jubail
Jollibee – Al Jubail
Address: King Abdul Aziz St. cor. Jeddah St., Al-Jubail, Ash Sharqiyah
Tel. No.: +966 50 678 5768
Riyadh
Jollibee – Al Batha
Address: 2nd Floor, Al Rajhi Building, Al Batha, Madinah Al Sinaiyah, Riyadh
Tel. No.: (011) 405 7420
Jollibee – Manila Plaza
Address: 3rd Floor, Manila Plaza Foodcourt, Al Batha, Riyadh
Jollibee – Sulaymaniyah
Address: Abubakar Al Razi St., Sulaymaniyah, Riyadh
Tel. No.: (011) 472 1763
Jollibee – The Square Complex
Address: The Square Complex, 2nd Industrial City, Riyadh
Jollibee – Villagio Mall
Address: Villagio Mall, Al Amal, Riyadh
Taif
Jollibee – Heart's Mall
Address: Foodcourt Skating Area, Taif Hearts' Mall, Shobra St. Taif
Tel. No.: (012) 731 0635
Yanbu
Jollibee – Dana Mall
Address: Dana Mall, Yanbu
Tel. No.: (014) 392 8412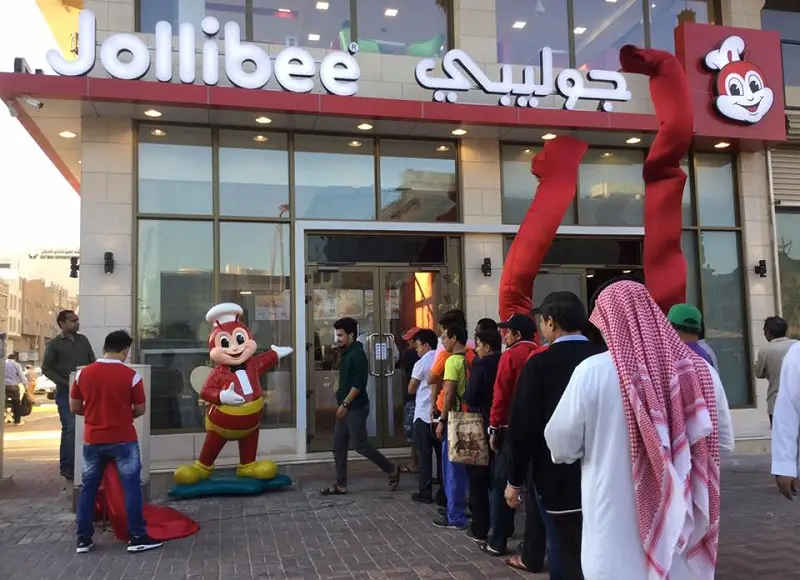 With a total of 14 branches scattered across the Kingdom, you'll never have to worry about missing your favorite Jollibee meal again! During your free time, why not explore the country as well? To help get you started, here's a list of the top 5 places to visit in Saudi Arabia.