Great news for Filipinos working in the Kingdom of Saudi Arabia as the Ministry of Human Resources on Wednesday (November 4) announced its plan to implement changes to its kafala system, allowing private-sector workers to change jobs and leave the country without their sponsors' consent starting in March 2021.
The Kafala or the sponsorship system, which is typically observed by countries in the Middle East, places contractual restrictions on (migrant) employees, giving employers control over the lives of some 10 million migrant workers.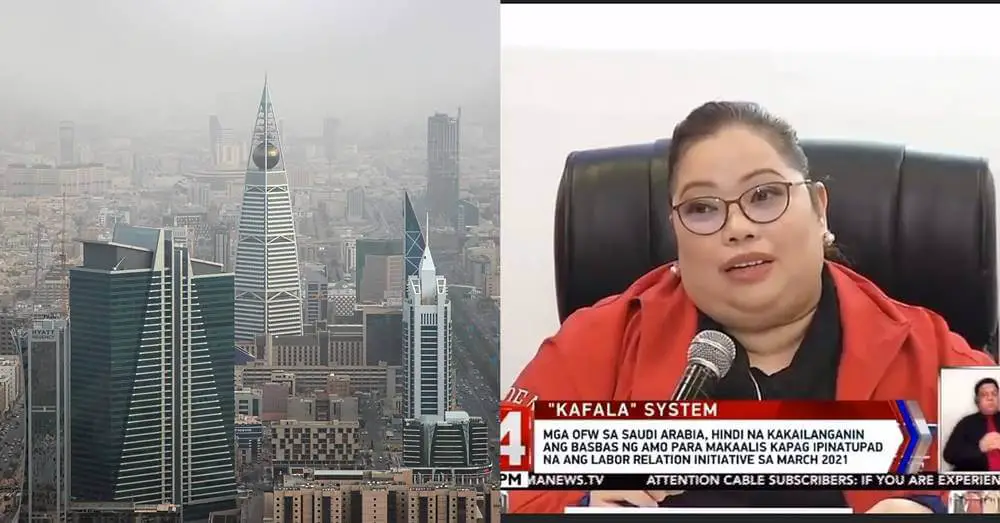 DFA Lauds Saudi Arabia's Plan to Abolish 'Kafala' System Starting in 2021
What this means for millions of migrant workers in the country is that they will no longer request consent from their employers or sponsors when leaving or changing jobs. Moreover, workers will have the freedom to travel outside of Saudi Arabia without their employers' approval, CNN News Philippines reported.
Additionally, workers will also be allowed to apply directly for government services, and their contracts with their employers will be documented digitally.
According to the kingdom's Ministry of Human Resources, the Labor Reform Initiative would apply to all expats in the private sector and take effect starting in March 2021.
According to Deputy Minister Abdullah bin Nasser Abuthunain, the labor reform initiative highlights Saudi Arabia's efforts to build an attractive labor market and improve the working environment.
This also underscores the country's steps towards achieving the objectives of the Kingdom's Vision 2030, the country's plan to diversify its oil-dependent economy.
Commenting on this update, Philippines' DFA Undersecretary Sarah Arriola shared that the Philippines has fought long and hard against the slavery system involving migrant workers in the Middle East, which has affected a lot of Filipinos, most especially household workers.
The kafala, which was labeled by many human rights advocates as a type of modern-day slavery, prevents a worker from traveling or switching sponsorships without the consent of their present employer.
She shared that there have been instances where the system creates an environment akin to slavery, especially in the case of household workers, because of what their sponsors have been doing to them such as selling or trading them as if they were commodities.
"May mga pagkakataon po na this leads to slavery lalo na sa mga household workers dahil ang ginagawa po sa kanila, binebenta sila, tine-trade po sila or naa-abuso talaga sila dahil wala silang choice," she explained.
Moreover, the system has made it for the DFA to push through with its repatriation efforts, especially during this pandemic due to the lack of exit visas from employers.
Arriola hopes that with Saudi Arabia's progressive move to amend its labor system, many other countries in the Middle would follow suit.
In 2009, Saudi Arabia's fellow GCC nation, Bahrain, eliminated its kafala system.
Arriola noted that Saudi Arabia abolishing its own kafala system is even a bigger step towards protecting the rights of migrant workers.
Arriola is optimistic that with the new labor initiative in full effect by next year, OFWs in the kingdom will enjoy more freedom when it comes to work and their rights as migrant workers in the country.
Catch the full video report of GMA News Online via OFW Help/Facebook below:
ALSO READ:  How Much has Saudi Arabia Changed Over Time?