Are you a tourist, visitor, or an expat resident currently staying in Saudi Arabia? If so, then you're probably wondering what you can buy as souvenirs when you go back to your home country. In this article, we present some really cool stuff that your family and friends are sure to appreciate as "pasalubong" (gift)!
Most of the items on this list may be purchased from shopping malls, souks (traditional markets), or grocery stores across the Kingdom. Interestingly, you can even buy Philippine products in some stores! For this article though, we will focus on the best souvenirs that KSA has to offer.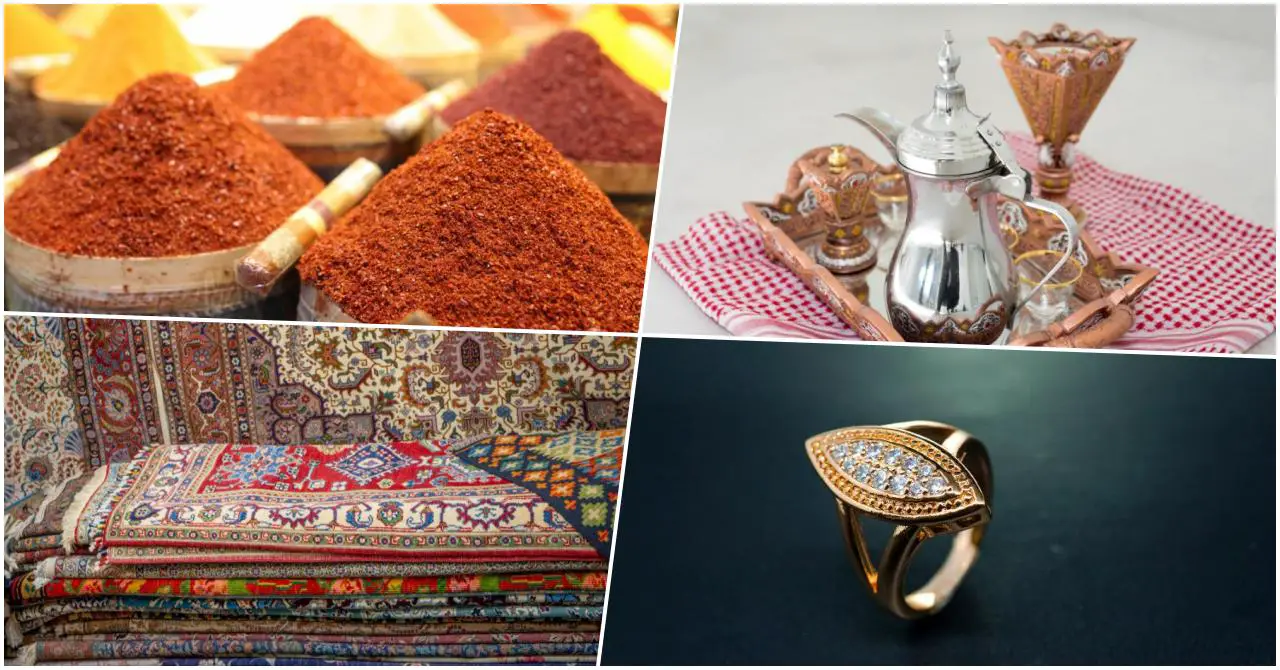 Top Items to Bring Home from Saudi Arabia
Whether you're looking for something to display in your house, something to wear, or something to eat/drink — don't worry because we have some truly authentic Saudi souvenirs presented below:
1. Abaya
The abaya is a traditional, floor-length gown that is typically worn over a woman's clothes. They are usually black, although some abayas come in a variety of colors. As part of Arabian culture, women wear abayas when out in public. Having your very own abaya is definitely something; you should consider getting one or two!
2. Camel Milk Products
You may be used to drinking cow's milk, but have you ever tried… camel milk? There are several camel dairy farms in Saudi Arabia that produce milk and milk products. Among these products is camel milk chocolate, which is a favorite among kids (and kids at heart)! For those who love to try beauty products, consider buying a camel milk soap to cleanse and moisturize your skin!
Camel milk and camel milk products are available in most souks and markets across the Kingdom.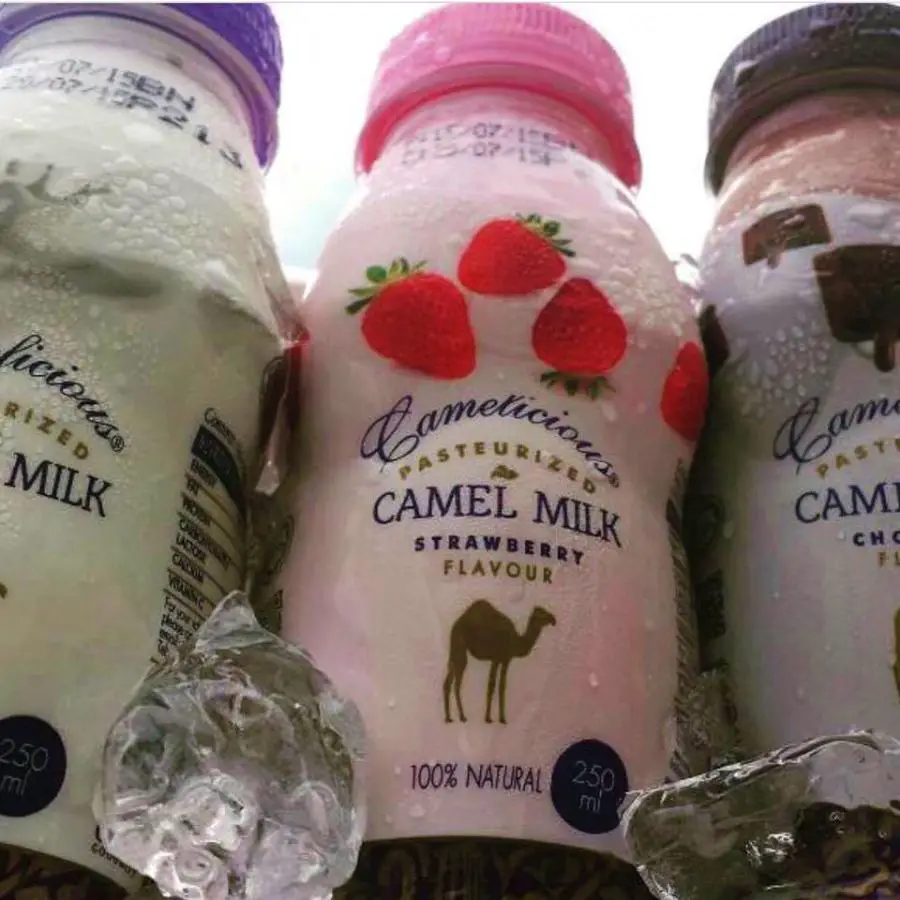 3. Arabic Coffee
You may have heard of Arabic coffee, which is typically made of Arabica beans. Locally known as "qahwa," this type of coffee is rich in taste, particularly because several spices are added. It is certainly a must for all coffee lovers!
Usually, Arabic coffee is brewed and served "black," although you can always add sugar if you want it to be sweeter. Spices such as cardamom, cinnamon, cloves, or saffron are often added and brewed with the coffee.
4. Dallah
Speaking of Arabic coffee, you might as well serve it in a traditional Arabic coffeepot, which is called "dallah." Made from metal and metal alloys, these coffeepots come in different sizes, mostly featuring a huge "mouth" and a curved handle for easy pouring. A metal covering is added to keep the coffee warm.
You can buy dallahs in many locations across Saudi Arabia, including malls and souks.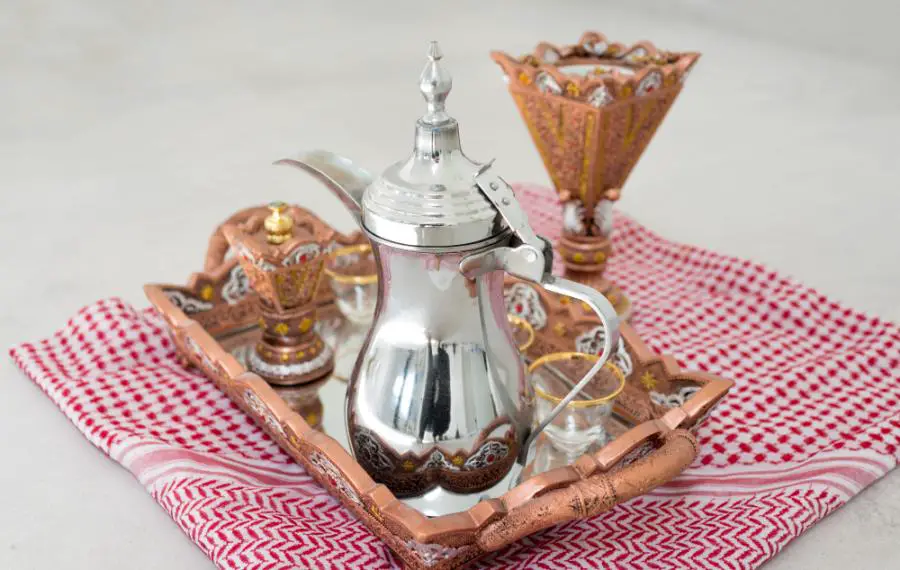 5. Dates
Did you know? Saudi Arabia happens to be the fourth-largest producer of dates in the world, with numerous varieties sold in malls, souks and grocery stores. Among the most popular varieties are ajwa, khudri, medjool, saghai, and zahidi — all of which have distinctive colors, taste, and texture. You can buy them fresh, dried, or processed into products such as date jams and date puree.
Obviously, a top choice for buying dates in Riyadh is the Date Souk. Aside from dates, other fruits and vegetables can also be purchased in this souk.
6. Gold
Most people coming into Saudi Arabia don't leave without buying gold jewelry. Because there is no value-added tax (VAT) or sales tax in the Kingdom, gold is often sold for prices that are lower than those in other countries.
There is a wide range of gold jewelry available, including necklaces, earrings, bracelets, and rings — in traditional Arabic as well as contemporary designs. The Balad Gold Market and Batha Gold Market in Riyadh are among the top places to buy gold in the Kingdom.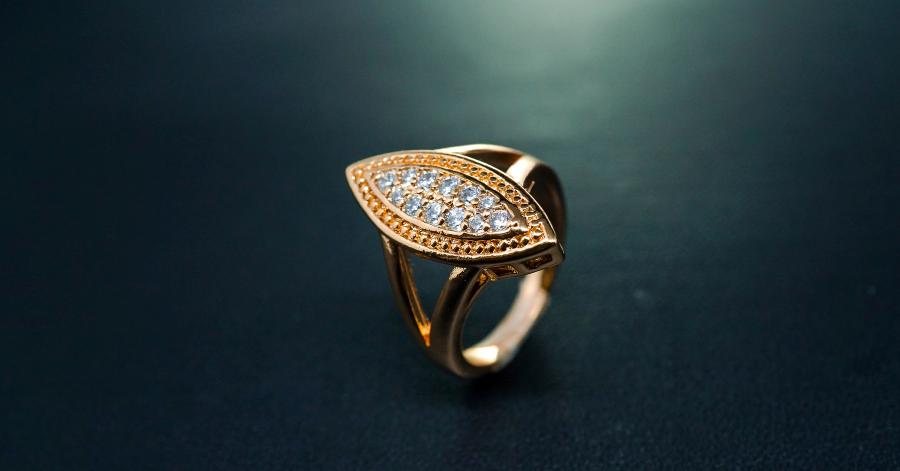 7. Arabic Calligraphy
If you are planning to buy jewelry, then you might want to have it engraved with Arabic calligraphy! You can have your name (or your beloved's name) engraved in a ring, bracelet, or pendant. It's the perfect gift for the special people in your life!
8. Khanjar
The khanjar is a traditional dagger that goes back many years, to Saudi Arabia's bedouin heritage. Usually made of gold or silver, most khanjars features intricate designs, and some are even decorated with pearls and more gold!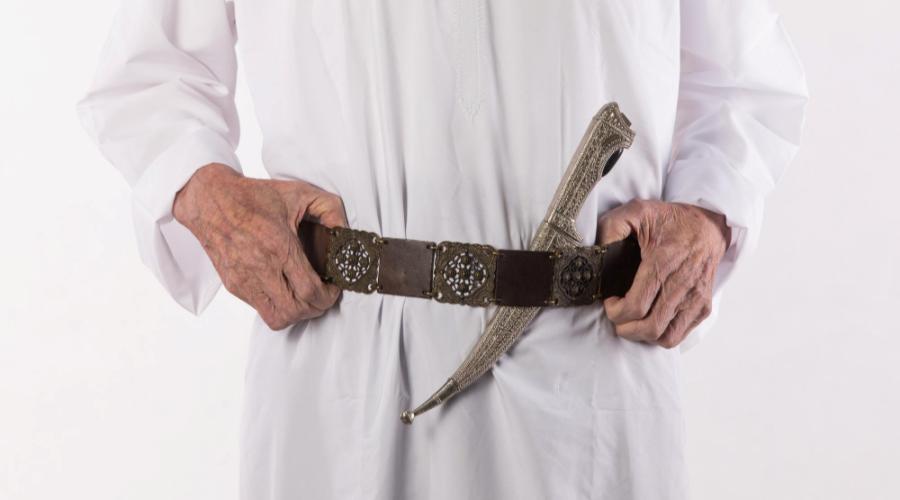 9. Oud
Oud is very popular souvenir from Saudi Arabia; it is perfume made from the agar tree. It usually comes in the form of oil or perfume, and packaged in small bottles. Oud has a distinctive sweet and smoky aroma, making it a big favorite among locals and tourists alike. Some of the most popular brands of oud perfume are Al Amaken, Hind Al Oudh, Rasasi, and Swiss Arabian.
Aside from being made into oil or perfume, bark from the agar tree is transformed into "bukhoor." These are basically wood chips that, when burned, give off a wonderful aroma.
10. Rugs or Carpets
Another item that you should consider buying in Saudi Arabia is a carpet or rug. Featuring traditional Saudi designs, these rugs would definitely look great in your living room, bedroom, and other parts of the house!
Although most of the rugs in souks are made in Saudi Arabia, you may also find imported rugs from Afghanistan and Kashmir. One main difference is that Saudi rugs are often made of wool, while imported rugs are usually blended with silk.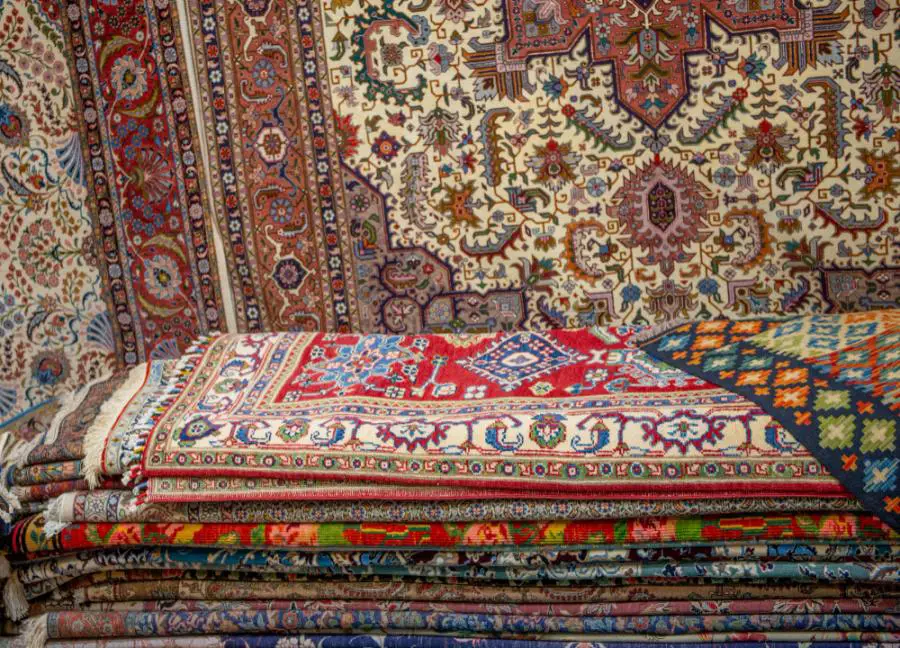 11. Sandals
For shoe collectors, a traditional Arabic sandal is worth adding to your collection! Featuring traditional, embroidered designs, these sandals come in a wide variety of colors and patterns. Be sure to bring home a pair… or two!
12. Spices
For the foodies and "chefs" out there, an array of Arabic spices is the perfect souvenir! Simply head to the nearest souk, and you'll be sure to find bay leaves, black pepper, black lime, cloves, cardamom, nutmeg, and much, much more!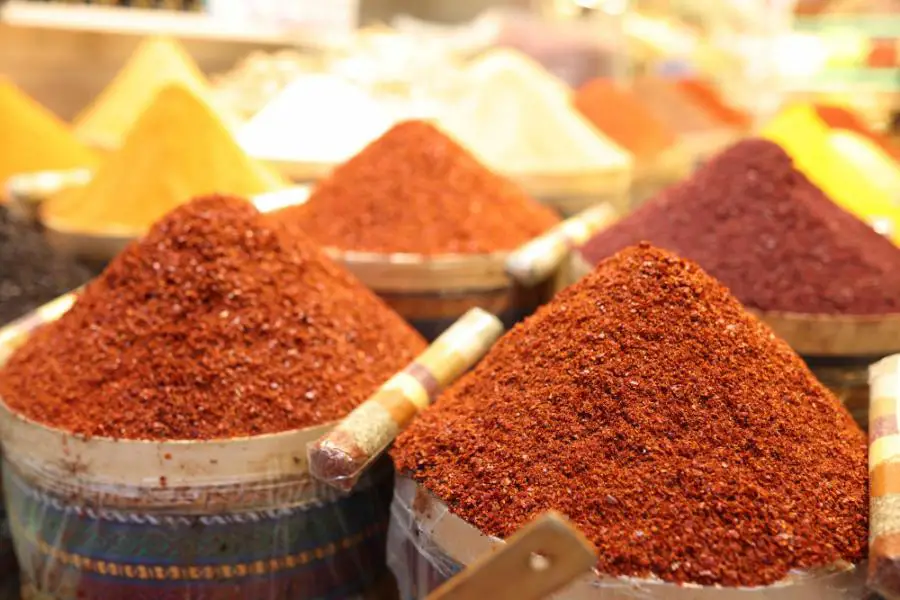 Some Final Thoughts
Whether you're here in Saudi Arabia for a week, a month, a year, or longer — don't forget to take home something that would remind you of this amazing country! Think about it… Every time you display, wear, or consume these items, you can be transported back to the wonderful time and experience you had in the Kingdom!
Other than buying the above items and souvenirs, be sure to collect plenty of experiences, too! While you're here, consider trying out these free things that you can do in Saudi Arabia!