Bringing new life into the world is an amazing experience that expectant mothers look forward to. Recently, the experience became extra special for a Saudi Arabian Airlines (Saudia) passenger, who gave birth during a flight from Saudi Arabia to Manila, the Saudi Gazette reported.
By coincidence — or fate — an obstetrics and gynecology consultant also happened to be on the same flight. Dr. Jan Charmaine Almonte-Saret, who is connected with the Aster Sanad Hospital in Riyadh, delivered the baby. Both the mother and her newborn child are in good health.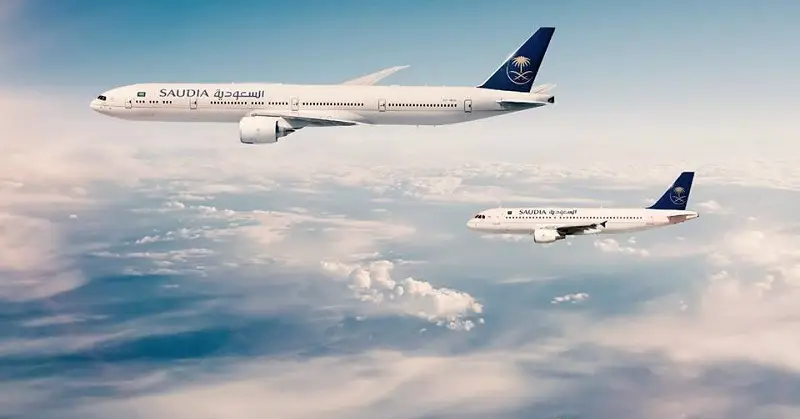 Expectant Mother Gives Birth During Saudia Flight
The Saudia aircraft was already in mid-flight from Saudi Arabia to Manila when the passenger went into labor. Since the plane was already cruising at a high altitude and unable to make an emergency landing — the cabin crew called for help. Fortunately, another passenger stepped up!
That passenger was Dr. Saret, a member of the Aster Sanad Hospital, which is part of the Aster DM Healthcare network. Notably, the Aster Sanad Hospital in Riyadh is known for its expert doctors, state-of-the-art facilities, and excellent healthcare service.
According to Dr. Saret, they had attempted to stall the delivery until the plane landed, but this could have led to health complications for both the mother and her baby. And so, despite the scarcity of medical equipment, the doctor drew upon her expertise and delivered the baby.
Going Beyond Boundaries
"When it became evident that we would no longer be able to stall the delivery, I made a decision to put the lives of the mother and the baby first," Dr. Saret recalled.
"This was the first time for me to deliver a baby under such circumstances, but I can confidently say that my work at Aster Sanad, and the spirit of going beyond boundaries to be able to help people in need, encouraged me to save the mother and the baby," she added.
Meanwhile, the mother stated: "I didn't plan to have my baby above the clouds, but my contractions were getting worse every minute. I feel so lucky that Dr. Saret was on board. Thanks to her, I was able to feel safe throughout this incredible experience."
What an incredible experience and inspiring story! Thanks to Dr. Saret and the Saudia cabin crew, the passenger was able to deliver her baby safely and in good health. Indeed, healthcare professionals and related jobs in Saudi Arabia are among the best in the world!