Among the most important things to remember when working abroad is to respect the culture and obey the rules of the host country. This is particularly vital in countries like Saudi Arabia, which implements the public decency law to be followed by all citizens, residents, and tourists.
Decency applies to social media behavior as well, since social networks are public platforms. Unfortunately, one overseas Filipino worker (OFW) learned this lesson the hard way. After a posting a Tik Tok video "for fun," she ended up losing her job! Keep reading to know what happened…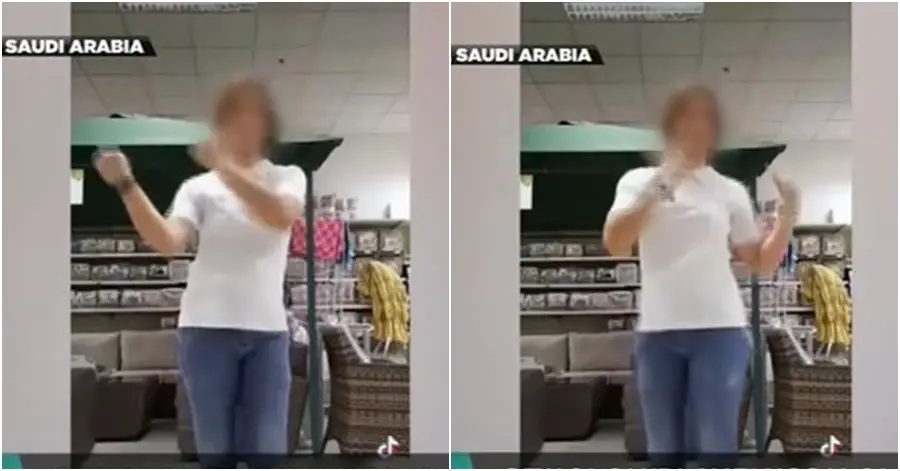 OFW Loses Job After Sharing a Video on Tik Tok
An OFW in Saudi Arabia recently got fired after making a Tik Tok video while wearing her job uniform, GMA News' Balitambayan reported. The OFW, identified as alias "JM," went to the Philippine Overseas Labor Office (POLO) in Jeddah to ask for help regarding the incident.
According to JM, the way she danced in the video was not lewd or indecent, and she made it while the store she was working in had just opened. However, someone informed the store's office management about the Tik Tok video. JM was told to erase it, and also instructed not to report for work. A few days later, she was told that she had been terminated.
"Monday po mga before 10:00 or 9:00 am ay nakaabot po agad sa office [ang Tik Tok video]. Tinawagan po yung manager ko na burahin ko yung Tik Tok ko na sayaw pagkatapos po pumunta po yung investigator sa store tapos hindi na ako nakapasok. Itong Thursday ay nalaman ko na terminated na ako," JM said.
Meanwhile, Overseas Workers Welfare Administration (OWWA) Welfare Officer James Mendiola reminded OFWS, especially those in Saudi Arabia, to be careful when posting on social media.
"We would like to remind our OFWs in Saudi Arabia that although we work only during working hours, we are part of their company 24 hours a day, seven days a week," he explained. "And most of our employers, if not all, are very sensitive to impression or public images, and that includes us. So our social media post and upload must agree or be in line with the norms of the Kingdom."
As for JM, she has learned her lesson. She also advised her fellow OFWs not to make Tik Tok videos at work, so that they wouldn't do anything that could get them into trouble.
Here is a video about the incident, as featured on GMA Network's "State of the Nation" program:
Let this story be a reminder to all OFWs around the world. Making Tik Tok videos and other social media activities may seem "harmless," but we should always consider if our words, pictures, and videos could be offensive or breaking any rules. If you are working here in Saudi Arabia, be sure to read these dos and don'ts to stay out of trouble. It would also be wise to know these things that could land you in prison while living and working in Saudi Arabia.