Employers may pay up to SR100, 000 as a fine if they count weekends in their employee's annual leave. The Saudi Labor Law expresses a strict rule about the weekend rule violation.
The Ministry of Labor source states "The ministry has recorded several cases where companies and employers exploit the ignorance of employees about their rights. Many companies count the weekends of an employee's annual vacation which is a clear violation of the Saudi Labor Law," at Makkah Arabic daily.
The ministry added that a company does not have authority in making their employees work on a weekend; that no company should also deduct an employee's salary or wage for the weekend.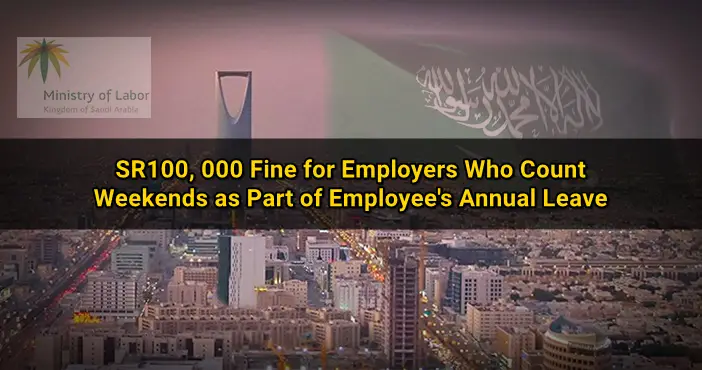 100,000 SAR Penalty for Violating Weekend Rule
Offenders usually amend by paying the fine, sometimes they get administrative sanctions. Within the law, if the violation is happened again, the ministry is authorized to increase the fine or penalty. The offender has a deadline set to pay and if they cannot pay in time, the sanctions will be added on.
The ministry is also authorized to shut down a company or employer for 30 days in special cases. The company's licensed may be cancelled by the ministry if the same offence is repeated.
So to all employees in KSA, please make sure to know your rights and read about the labour law for penalties and rules such as this.
Source: saudigazette.com.sa/saudi-arabia/up-to-sr10000-fine-for-weekend-rule-violation/