Previously, we talked about the employment contract as described under the Saudi Labor Law. Today, we are going to discuss another important subject: wage policies.
The Kingdom upholds the rights of employees, including expats. This involves making sure that they receive fair compensation in a timely manner. The law also prohibits the deduction of wages, except in certain conditions. Keep on reading to know more about wage-related policies!

Rules on Workers' Wages in Saudi Arabia
What does the Saudi Labor Law have to say about wages? Here are some important matters that every employer and employee should know:
Payment of Wages
An employee's shall be paid in the country's official currency.
Employees who are paid on a daily basis shall be paid at least once a week.
Employees who are paid on a monthly basis shall be paid once a month.
If the work is done "per piece" and involves a period of more than 2 weeks, the employee shall be paid each week — based on the portion of work completed. The remaining balance shall be paid within a week after the work is done.
Wages shall be paid via accredited banks in Saudi Arabia, as long as their due dates are within the periods mentioned above.
Wage Deduction & Percentage
No amount shall be deducted from the employee's wages without his written consent, except in these cases:
Payment for fines / damages caused by the employee
Repayment of loans (should not exceed 10% of the wage)
Social insurance or other contributions as provided by law
Installment schemes for home ownership programs or other privileges
Any debt imposed via judicial judgment (should not exceed 25% of the wage)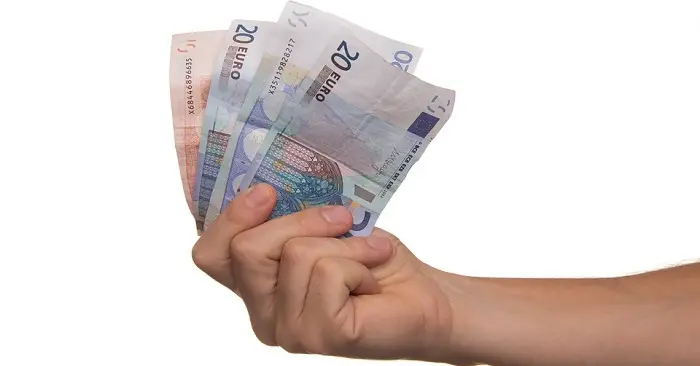 Wage Deduction / Delay Without Cause
If the employer deducts from the employee's wages for reasons other than those stated in the Saudi Labor Law, or delays paying wages without any valid justification — the employee, his representative, or head of the Labor Office — may submit a request to the Commission for the Settlement of Labor Disputes, which may order the employer to pay outstanding wages or return any wrongfully-deducted amount to the employee.
If the Commission determines that the employer has, indeed, deducted or delayed wages without justification — it may require the employer to pay a fine not exceeding twice the amounts deducted / delayed.
DISCLAIMER: The details presented above are for information-sharing purposes only. To learn more about policies on wages under Saudi Labor Law, please visit the official website of the Ministry of Labor and Social Development.