Once regarded as a forbidden Kingdom and closed to foreigners, Saudi Arabia has emerged as one of the top destinations among job seekers looking for jobs outside of their native countries. Living and working in Saudi Arabia can offer a great learning and enriching experience. Not only are you exposed to a completely new culture but also get numerous opportunities to advance your career and earn good money.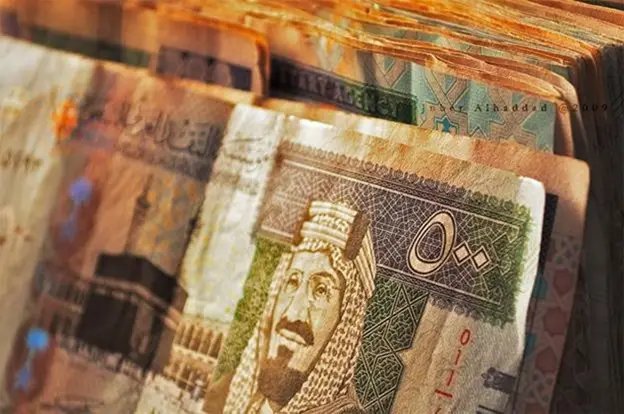 Source: Juber Al-haddad / Flickr.com
The top reason for expats moving to Saudi Arabia for work is the tax-free income. The country has a reputation for being one of the top paying nations in the Gulf. Unlike other popular job destinations such as Dubai and Abu Dhabi, the cost of living in Riyadh and other Saudi Arabian cities is comparatively very low. This means you can save a lot of money. In addition to this, the Saudi Arabian employers offer other attractive perks to their employees including free round trip tickets to the native country, generous annual leave entitlements, free accommodation or accommodation at subsidized rates, medical cover, emergency dental care, etc.
5 Industries in Saudi Arabia that Pay Well
If you too are looking for employment opportunities, listed below are the top paying industries offering some of the most in-demand jobs in Saudi Arabia:
1. Petroleum:
Saudi Arabia is bestowed with the availability of various natural resources in abundance. Petroleum is one such resource. The country relies heavily on this sector as it contributes greatly to its GDP. Hence, petroleum engineers are one of the most respected lots in Saudi Arabia. The job requires them to design equipment or figure out ways to extract oil and gas in the most profitable ways possible. The annual median salary of a Petroleum Engineer in Saudi Arabia is SAR 238,470. This figure suggests that the petroleum industry has some of the best-paying companies in Saudi Arabia.
2. Healthcare:
The Kingdom of Saudi Arabia pays a lot of its attention to the Healthcare industry. The country is home to some of the best and most sophisticated hospitals in the Middle East. Hence, the employment prospects are also quite favorable for medical professionals. The country values and invites medical professionals from around the world to help contribute to the overall health of its people. Physicians/ Doctors, General Practitioners can expect to earn an average salary of SAR 122,587 annually in Saudi Arabia.
3. Banking & Finance:
This is another high paying industry in Saudi Arabia. The annual average salary of a relationship manager is SAR 202,908 per annum. A Branch Manager can expect to make somewhere around SAR 210,600 annually. Other job roles in this sector also pay handsomely. The sector offers tremendous career advancement opportunities to those with skills and experience.
4. Construction:
The Saudi Arabian government is making all possible efforts to diversify its economy by promoting other sectors. The country is also making great efforts to improve its infrastructure. As a result, the demand for construction services has increased tremendously over the years. Hence, the scope of employment in the construction industry has also increased. Experienced Civil Engineers with good skills can expect an annual median salary of SAR 104,015. This is precisely why thousands of expats search and apply for construction jobs in Saudi Arabia every year.
5. Information Technology:
Information Technology is one of the fastest developing industries across the globe and it is not any different for Saudi Arabia as a nation. The country has made significant steps to grow and develop the information technology as this is one industry which contributes to the growth and development of all the other industries as well. The annual median salary in Saudi Arabia for Engineers in the IT field is SAR 117,113. It makes it pretty clear why IT professionals move to the Emirate for work.
While making the move to Saudi Arabia, expats must understand that the country is deeply rooted in religious practices. It expects everybody to show respect to the religion by abiding by the rules and following customs. If you are clear on this point, there is not much to worry about.
About Megha Raizada –
Megha Raizada is a professional writer working with the premium job portal Naukrigulf.com. She has a keen interest in the global job market but also loves to keep a track of everything interesting happening around the globe. You can reach her at Twitter and Google+./