World Expo 2020 is a much-awaited event not only in Dubai, but across the Middle East region and even around the world. Around 190 countries have confirmed their participation in the event, which will take place between 20th October 2020 and 10th April 2021 in the UAE.
ALSO READ: Places to Visit in Saudi Arabia
Several countries have already revealed their pavilion designs for Expo 2020 Dubai, and the latest of these is Saudi Arabia. Yay! In terms of size, the Saudi Pavilion will be second only to the UAE Pavilion, spanning an area of around two football pitches. Talk about huge!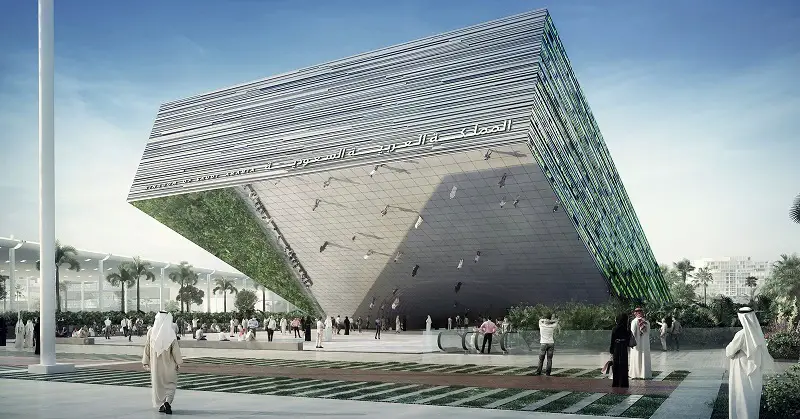 Saudi Pavilion Design for Expo 2020 Dubai Unveiled
Designed by Boris Micka Associates, the Saudi Pavilion began construction in February 2019. The design is meant to symbolize the Kingdom's "welcoming character, long heritage, and unlimited drive," the WAM News Agency reported, based on a statement about the pavilion.
Regarding the pavilion's facade, the statement added that it will open "like a large window into the future, soaring into the sky and reflecting a society deeply rooted in its culture with unlimited ambitions."
Indeed, the Saudi Pavilion shall offer a glimpse into the country's colorful history, including its transformation from a traditional Arabian Kingdom into a modern and innovative nation. There will be a path that leads visitors through exciting displays about Saudi Arabia's culture.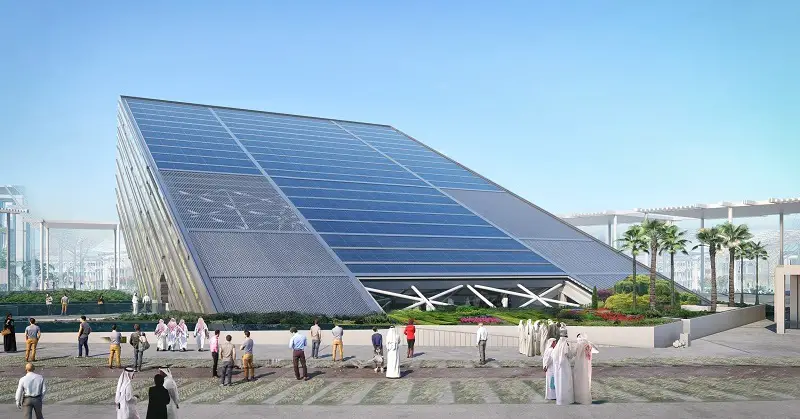 "This extraordinary and innovative design perfectly captures the determination of the Kingdom to fulfill its promise of being an ambitious nation while conveying a message of dynamism and partnership with the world," said the Saudi Minister of Economy and Planning and Chairman of the Supervisory Committee for Expo 2020 Dubai, Mohammed Al Tuwaijri.
"All Saudis can be proud of the vision that this ground-breaking pavilion will deliver to the world, and we look forward to inviting global citizens to share in the exciting story of our thriving and vibrant society," he added.
Meanwhile, the Minister of State for International Cooperation and Director-General of Dubai Expo 2020 Bureau, Reem bint Ibrahim Al Hashemy, commented: "The Kingdom of Saudi Arabia's pavilion at Expo 2020 will offer visitors a chance to experience the country's rich heritage and culture, while demonstrating how our region is working together to create a better future for everyone."
"We look forward to welcoming our brothers and sisters from the Kingdom as they join us for the first ever World Expo to be held in the Middle East, Africa and South Asia region," he shared.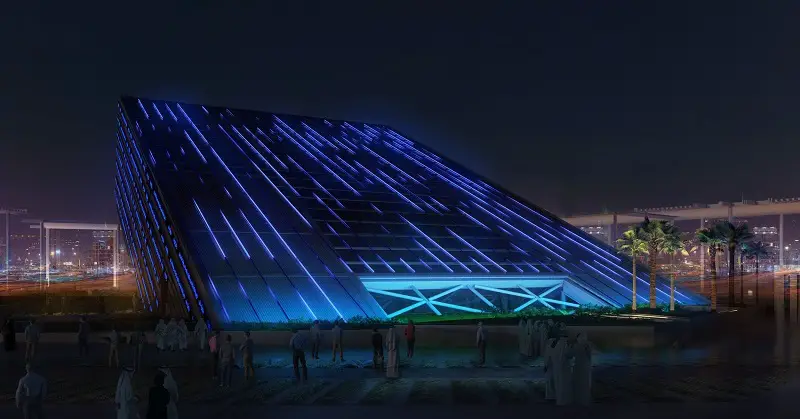 ALSO READ: Aerial Video Shows Stunning Views of Saudi Arabia
Indeed, Expo 2020 Dubai offers a great opportunity to showcase Saudi Arabia to the world. Aside from a thriving economy and spectacular destinations, the country also has superb transportation systems including the upcoming Virgin Hyperloop One, which aims to shorten travel time between Riyadh and Jeddah to just 46 minutes!