The DMW Mobile Application has been carefully designed to be easy to use and efficient for OFWs to manage their work tasks and responsibilities effortlessly. The main purpose of this innovative app is to help OFWs deal with the challenges of being far from their families and handling demanding work duties. With the DMW Mobile App, OFWs can now effectively supervise their work and take care of travel requirements with great convenience and support.
This app aims to achieve its main goal by offering exceptional services that are available to OFWs worldwide, no matter where they are. From creating a new account to managing personal information, the DMW Mobile App is an essential tool tailored to the specific needs and dreams of OFWs. If you want to know more, just keep on reading!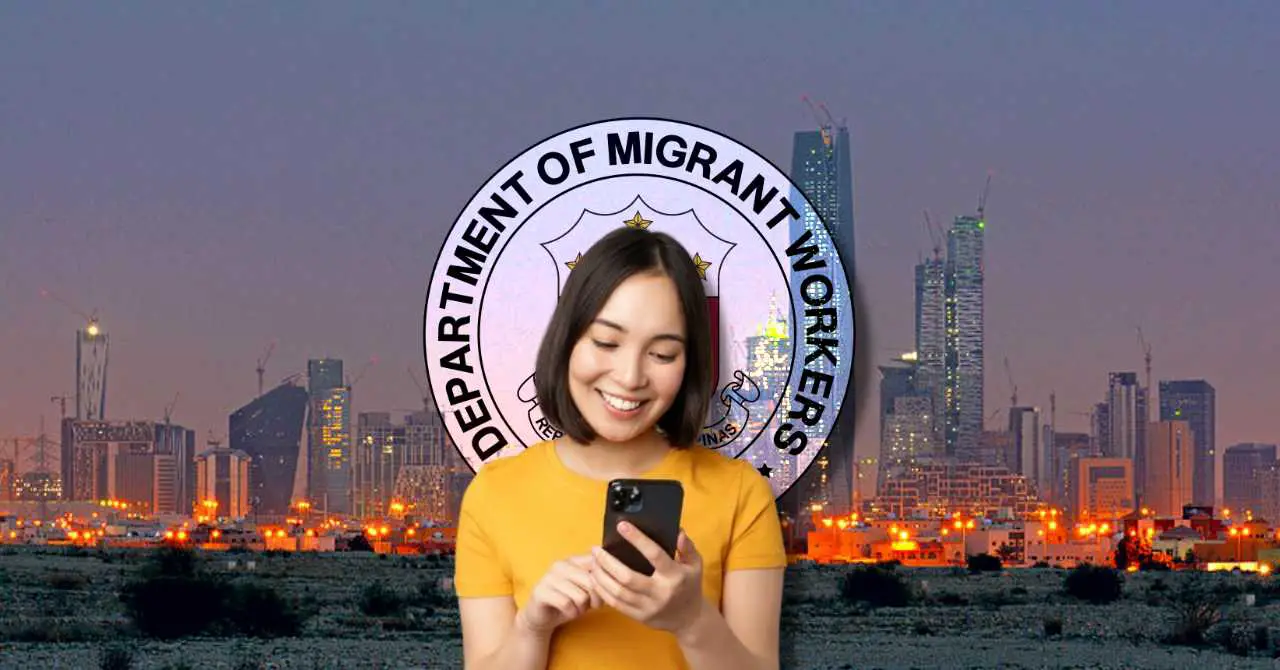 What is the DMW Mobile App?
The Department of Migrant Workers (DMW) has launched a mobile app called the DMW Mobile App, specially made for OFWs. Its main goal is to make things easier for OFWs, offering many great services.
One important feature of the app is its simple process to create an e-registration account, making it easy for OFWs to start using it.
Also, OFWs can apply online for a digital Overseas Employment Certificate (OEC) through the app, avoiding the need to visit physical offices, which can take a lot of time.
The DMW Mobile App also gives instant access to important information for OFWs, like employment contracts and passport details. This helps users keep their essential documents handy and up to date.
Additionally, the app has a list of contact information for Consulates and Philippine Embassies all over the world, so OFWs can get help when they need it, no matter where they are.
Thanks to the DMW Mobile App, OFWs everywhere benefit from the OFW Pass, a digital version of the traditional OEC, and other important documents.
This milestone was reached because of a successful partnership between the DMW and the Department of Information and Communications Technology (DICT), aiming to improve the online portal and make more progress in the digital world.
The DMW Mobile App offers a smooth and easy experience for all users, whether they are in the Philippines or living abroad.
Features of the DMW Mobile App
Online Access to OEC and Documents: The app provides convenient online access to Overseas Employment Certificates (OECs) and other important documents for OFWs worldwide.
Instant OEC Creation: Users can easily store passport images within the app, enabling the instant generation of a QR-coded OEC, which is readily available for use.
Quick Verification by Bureau of Immigration: The QR-coded OEC simplifies the verification process for the Bureau of Immigration, allowing them to quickly verify essential information.
Collaborative Launch: The app's development was a collaborative effort between the DMW and the Department of Information and Communications Technology, ensuring a robust and reliable online portal.
Reduced Processing Time: Through digitalization, the app significantly reduces the processing time for OFW requirements and documents, providing relief to busy individuals.
Seamless User Experience: Regardless of the user's location, the app offers a seamless experience, making it easy to navigate and utilize its features.
Mobile Device Compatibility: OFWs can conveniently download their OEC onto their mobile devices, ensuring instant access to their employment needs.
Secure File Storage: The app allows users to store personal files securely, enabling quick and easy access to important documents from anywhere.
Accessible Help Desk: Users can seek assistance and get their inquiries addressed through the app's help desk, providing additional support and guidance when needed.
Steps to Download and Install the DMW Mobile App
As an OFW, using the DMW Mobile App can make your experience easier. Here's how to get started:
Getting the App: You have two options to get the app. You can either go to the Google Play Store or search for it on the Apple Store.
Download and Install: Once you find the app, click on "Install" to download it. If the app asks for permissions, give them so it works smoothly.
Creating an Account: Open the app and click on "Sign Up Here." Follow the simple instructions to create your account.
Logging In: After creating your account, go back to the app's main screen. Enter your username and password to log in. Before proceeding, read the Terms of Use and Privacy Statement to understand how the app works. By following these steps, you'll be ready to use the DMW Mobile App and make your OFW journey more convenient.
Guide to Registering for an Account at DMW Mobile App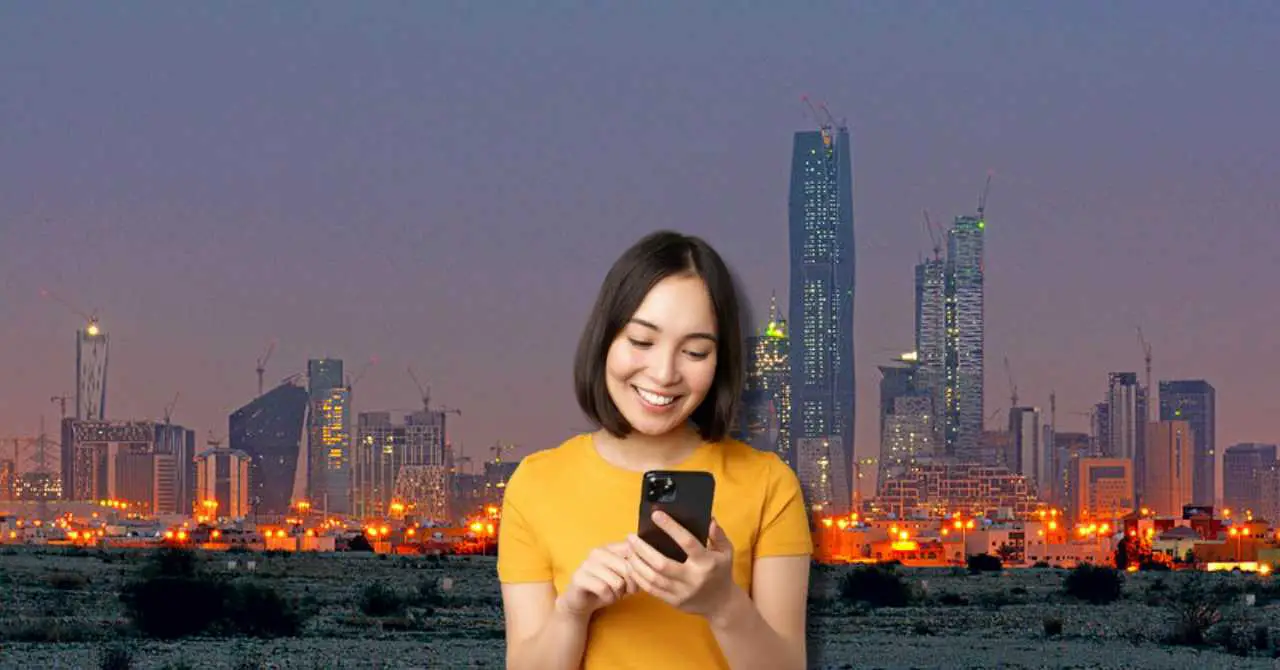 If you haven't registered an account with the DMW Mobile App yet, follow these easy steps:
Complete the Passport Details Form:
– Make sure you provide all the required passport information correctly.
– Check everything twice to avoid mistakes.
Review Your Information:
– Look over all the details you entered before clicking "Register."
– This will help you avoid any problems during the registration.
Save Your Registration Number:
– Once you register successfully, a special number will show up on the screen.
– Write it down or take a picture so you can use it later.
Check Your Email:
– Open your email inbox and find an email from the DMW Mobile App confirming your registration.
– This email will contain a temporary password.
Log in to the Mobile App:
– Return to the app's homepage and enter your email address and the temporary password.
– This will let you access your new account.
Change Your Password:
– Follow the instructions on the screen to create a new, strong password of your choice.
– After changing your password successfully, you'll see a confirmation message.
– Remember to keep your email address and new password safe for future logins.
Video: How to Get OEC via DMW Mobile Application Online
In this informative video, you will find a comprehensive and user-friendly guide that explains step-by-step how to effortlessly download, install, and use the new mobile application on your smartphone.
The tutorial is designed to be easy to grasp, making it accessible for individuals of various skill levels.
By diligently adhering to the lucid and precise directions provided in the video, you can confidently navigate through the registration process and effectively create your account, ensuring a successful setup for the mobile app on your device.
Frequently Asked Questions
1. How can I get the DMW Mobile App?
To get the DMW Mobile App, go to the app store on your smartphone, like Google Play Store for Android or the App Store for iOS. Search for "DMW Mobile App" and start installing it by tapping "Download" or "Install."
2. Can all OFWs use the DMW Mobile App?
Yes, all OFWs can use the DMW Mobile App, no matter where they are. It's made for OFWs worldwide to access services from the DMW easily.
3. What services are provided on the DMW Mobile App?
The app offers various services for OFWs, like creating an account, applying for a digital Overseas Employment Certificate (OEC), accessing employment contracts and passport details, and finding contact info for Consulates and Philippine Embassies worldwide. It's meant to make work-related tasks simpler for OFWs.
4. Is there a cost for using the DMW Mobile App?
No, the app is completely free to use. You can download it without any charges and use its features without paying anything. The DMW aims to assist OFWs without any financial burden.
5. Can I apply for an Overseas Employment Certificate (OEC) using the DMW Mobile App?
Yes, you can apply for a digital OEC using the app. But please note that it will be replaced by the OFW Pass.
6. How secure is the DMW Mobile App?
The app prioritizes user security and privacy. It has standard security measures in place to protect your data and ensure safe transactions. Remember to use strong passwords and keep your login details confidential for added security.
7. What should I do if I have technical issues or need help?
If you face technical issues or need help, there's a help desk within the app. You can contact them for support and guidance regarding any concerns you have.
8. How can I change my password on the DMW Mobile App?
To change your password, follow the instructions in the app. It will guide you through the process to update your password and keep your account secure.
Summary
The DMW Mobile App has revolutionized how OFWs manage their work-related tasks while being away from their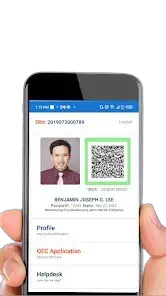 families.
This user-friendly app offers a comprehensive solution to common challenges faced by OFWs, making it easy to handle work responsibilities and travel requirements.
With convenient access to essential services, OFWs can create accounts, access personal information, and manage tasks from anywhere in the world.
As OFWs' needs evolve, the app continues to evolve too, providing innovative features to meet their requirements.
The mobile app empowers OFWs to take charge of their work-related transactions, reduce processing times, and manage their affairs with peace of mind while abroad.
READ NEXT: Why Do Filipinos Want To Go To Saudi Arabia