Saudi Arabia Post provides mail service for all locations in Saudi Arabia. Residents can get a PO Box number in Saudi Arabia, which allows them to receive both domestic and international mail. Individuals and businesses can rent a PO Box number at any of the designated Post Offices across the country.
The Saudi Post is a governmental institution established in 1926 and forms part of the Ministry of Communications and Information Technology. They enable e-commerce applications through partnerships with institutions in the public and private sectors and facilitate e-commerce exchanges by building a system of multiple networks and providing a package of individually tailored postal services.
Guide to Applying for a PO Box Number in Saudi Arabia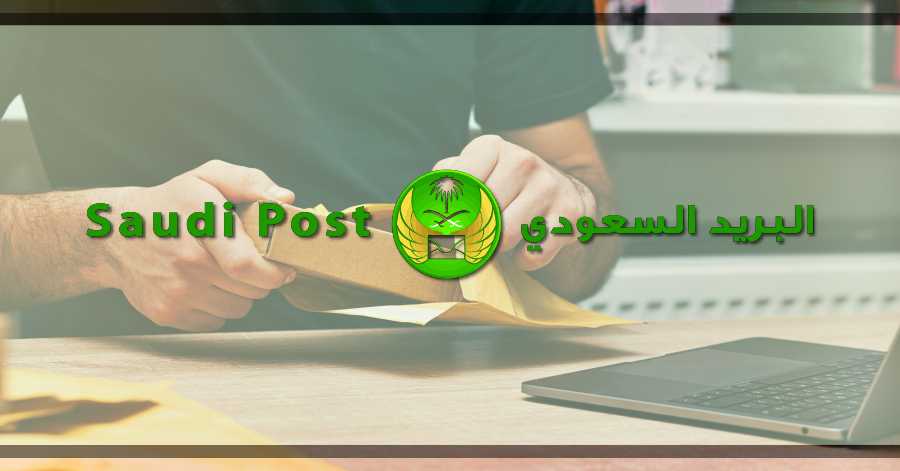 In Saudi Arabia, like many Gulf countries, the postal service is organized around its system of post office boxes. Customers rent a box within an assigned post office and place their name on the box—similar to how they list themselves in phone books—so that they can receive their mail.
Postal services in Saudi Arabia are managed by the Ministry of Communications and Information Technology, but many residents and business people use private couriers for deliveries and pickups.
What is a PO Box in Saudi Arabia?
The Saudi Post provides a variety of logistical and postal services, including sending packages to areas without service. They have been working on an ambitious plan to build a system of multiple networks, establish a unified national address system, and provide a package of individually tailored postal services based on that logistics.
Saudi Post is the government-operated postal service for the Kingdom of Saudi Arabia. In an effort to improve mail delivery efficiency, Saudi Post decided to align itself with international standards. The most important objective in doing this was to create a standard address classification system throughout the kingdom.
Traditionally, home and street addresses did not exist in Saudi Arabia. Mail sorting was usually done manually, so mail delivery was a difficult and time-consuming job. There was no system in place for delivering mail to businesses or households, so people picked up their mail directly from the post office.
Using geographic information systems, Saudi Post built the Unified National Addressing System and a postal code system for the nation. By modernizing its workflow, the organization was able to streamline its operations and improve efficiency. Sorting machines were connected with geodatabases to verify address interpretation. A sorting machine read the postal code, along with the exact coordinates of the home address, and allocated the mail piece for routing to the appropriate distribution center.
GIS allowed users to calculate distribution routes for each delivery courier, sort mail pieces, and generate distribution plans. Sorting employees gathered mail into bundles and delivered them to designated distribution centers. Data about the mail was registered in databases.
Postal boxes are available from post offices and mailrooms where they are provided as a service to individuals, government departments and companies. They can also be hired privately by anyone who wishes to receive parcels or letters.
What is the Purpose of a PO Box in Saudi Arabia?
When you use a PO Box number in Saudi Arabia, people will know it's a PO Box because there is a mail slot in the box. They can drop their mail in the slot and it will be kept in one place rather than scattered across the apartment or office building lobby. The mailbox has your address on it so other people know that they can contact you with their packages, letters, catalogues, etc. You no longer have to worry about missing out on a job opportunity or delivery of important documents.
Moreover, individuals, businesses, the government sector, and charities can benefit from having a PO Box Number. Signing up is quite simple, too. Read the following sections to learn more.
Requirements
When applying for a private PO Box in Saudi Arabia, you'll only need to present the following:
Individuals:
Copy of your iqama,
Application form
passport or residency card (for non-Saudi).
Subscription Fees (SR 100 annually); an additional SR 30 may be charged if you wish to add more persons to your post box.
Companies:
A PO Box in the main centers cost SR 1300.
A PO Box in the company's branch costs SR 390.
Institutions:
A PO Box in the main centers cost SR 650.
A PO Box in the organization's branch costs SR 130.
Charities:
A PO Box in the main centers cost SR 650.
A PO Box in the organization's branch costs SR 130.
Step-by-Step Procedures: How to Get a PO Box in Saudi Arabia
Visit the nearest Saudi Post Office.
Fill out the application form.
Submit a copy of your iqama.
Once your application has been accepted, the Saudi Post will provide you with a payment number along with your PO Box Number and PIN code.
Settle the fees at your bank, ATM, or via phone banking (Saudi Post SADAD Number is "021") and then collect the payment slip. That's it! Your PO Box number is now active.
Visit the Saudi Post Office the next day to collect your keys.
* A request for a PO Box transfer may be accommodated, for an additional fee of SR 30 per transfer.
 Frequently Asked Questions
1. What is a postal code in Saudi Arabia?
A postal code is a number used by the Saudi Post to locate its branch near you, which it accomplishes by matching your street name and number to the postal code. Your Iqama (residency card) validity is one of the major concerns of an expatriate living in Saudi Arabia.
2. How are postal codes set?
The country is divided into eight postal regions. The numbering of the regions is different from that of the administrative regions. In postal regions, roads and geographical features are considered in dividing them.
3. How to read a zip code?
To avoid any mistakes when mailing a parcel, it's helpful to know about the postal code system. The system has made mailing much simpler and speedier.
Saudi Arabia has two types of postal services: home delivery and post office delivery.
4. What is the coding method for home delivery?
If we take the postal code 75311 for example, we can see that the first digit corresponds to the Jawf region in Northern Area. The second digit represents the sector, followed by branch, then section, and finally block.
Alternatively, you can read it as the first digit is the number of the region. The two following digits designate the main post office for that region. The last two numbers are for smaller postal zones within that area.
5. What is the coding method for PO Box Delivery?
The post office system for PO Box delivery here in Saudi Arabia uses a five-digit code, with the first two digits denoting the postal zone and the final three digits being used to differentiate individual delivery points.
6. Why 9-digits Postal Code?
In an attempt to tailor postal codes to specific areas, the last four digits were used to indicate precise locations. For example, a precise Postal code of a location in Turaif, Saudi Arabia, is 75311 – 8538.
7. What does a Saudi Postal Address look like?
The following information makes up a Saudi postal address:
i.e.,
4751 Abu Bakr As Siddiq – Al Yarmuk
Turaif 75311 – 8538
Kingdom of Saudi Arabia
The postal services in the kingdom are now much easier because they contain everything that is required, such as:
A Building Number -Street – District
A Unit Number "in multi-unit buildings."
The City Name Zipcode – Extended zip code
Kingdom of Saudi Arabia
8. What is the national address?
A postal address is an important part of living in Saudi Arabia. The Saudi Postal Address (SPA) is a standard address, created to make it easier for people to order items or obtain services through the mail, such as home delivery and e-commerce. If a Saudi citizen or resident has an SPA, they can get postal services, including a home address and business address.
9. How to register in the national address for individuals?
Subscribing to the national address can be done through the electronic services provided by Saudi Post.
10. Is it possible to manage the national address electronically?
Yes, it is possible to register a national address with the Saudi Post Corporation. The Corporation provides an electronic service through which you can manage your address and update its location and print a proof of address. You can also use the Corporation's service to receive mail, documents, or parcels at your registered address.
11. How can I track Saudi Arabia Post?
To track a package sent with Saudi Post, you need the assigned tracking number. You can get this from Saudi Post directly as soon as you purchase a delivery service from them, which should be on your receipt or in a confirmation email. Alternatively, if you have purchased an order from a marketplace/merchant that uses Saudi Post for their deliveries, you will receive your tracking number from the e-tailer/seller directly.
Depending on your privacy preferences, you may choose to ship your package with Saudi Post directly or with a third-party company. The latter option is quite popular thanks to complementary features such as insurance and flexible shipping dates. One popular third-party company one can use to ship a Saudi Post parcel effectively is Ship24.
To track a Saudi Post parcel directly with the postal operator, you need to log in to the website. You will need to answer multiple questions regarding the parcel you want to track and can only track Saudi Post packages one at a time. This is because the postal operator does not have auto-recognition functionality that allows it to deliver its tracking information directly.
12. How long does Saudi Post take to deliver?
The Saudi Post's turnaround times differ depending on factors including where a package is to be delivered, its size and weight, and other factors. Customers seeking faster service can choose from several options, at varying prices.
For customers in Saudi Arabia, the Post Office offers multiple delivery options. Different delivery speeds are available, with faster turnaround times costing more than slower turnaround times. The following table lists the different Post Office delivery speeds and their associated costs:
Torode Economy is a shipping service within the Arab States that takes on average 5 business days to deliver packages at the Saudi Post office.
Priority Mail: This service only makes local and international deliveries by courier; however, being a priority service, packages normally arrive in 5 business days.
EMS: It is the fastest and most efficient service of the Saudi Post. It provides postal services for packages, including those greater than 30kg, both domestically and internationally, using the Saudi Post tracking international service. Delivery usually takes between 2 to 10 business days depending on the destination.
* Please note that there are various factors that will affect the delivery time of your package. There are also a number of reasons why a parcel might be delayed. In order to make sure that your package is not delayed, it is important to ensure that you do not send any prohibited items and that you do not send items that are oversized.
Before you pack your parcel for shipping to Saudi Arabia, you should check that everything you have included will be allowed to reach its destination.
Here is a long list of goods that Saudi Arabia does not allow across its border:
Annoying horns
Greetings cards which play a noise when opened
Any kind of device which plays hysterical laughter
Devices that change your voice
Christmas trees
Six-pointed stars
The Christian cross
Any materials, such as books, drawings, or films, deemed to be contrary to the Islamic faith
Other items on the prohibited list include:
Old newspapers
Items that have foreign flags prominently displayed on them
Cigarette adverts in any format
Videophones
It may also be a good idea to check whether the country of destination allows certain items to enter their country, as they may need to pay import tax on the goods before they can receive it. If you are sending your parcel via DDU (Delivery Duty Unpaid) shipping method, this may cause delays in your parcel when it reaches its destination country as the recipient will need to pay duty on the package before it can be delivered."
Usually, you will not encounter this issue if you are shipping a personal item. However, e-commerce orders usually incur taxes upon entry into the destination country. To avoid this problem, you can ship duty paid by paying the import tax at the point of sale. You can do this by using an import one-stop-shop solution such as what is offered by some merchants and in some cases even required (such as under the import one-stop-shop (IOSS) model which came into effect in 2021 in Europe. Under the scheme, allowed VAT is paid and collected by the seller at the point of sale. This means that parcels can be instantly released by European Union (EU) customs and both buyers and sellers can enjoy faster delivery times on eCommerce orders.) For more information, check out our dedicated IOSS solutions pages. Please note, that IOSS doesn't apply to eCommerce orders outside of the EU.
13. What do I do if I have an issue with a Saudi Post shipment?
If a package you've sent via Saudi Post is delayed or damaged, contact the postal operator at your earliest convenience. They will have more information regarding the status of your shipment, and they can work with you to remedy any issues.
Summary
Let's face it – you miss a lot about home when you live overseas. To help you cope, sending mail or parcels can offer a good alternative when you can't travel abroad as often as you'd like. It will let the people you care about know that you're doing well on your side of the planet, and it can also allow you to receive packages if you need to get something delivered to your PO Box number in Saudi Arabia.
It is not possible to have a PO Box Number in Saudi Arabia. To have mail sent to PO Boxes in Saudi Arabia, you will need to get a PO Box Number from the Saudi Arabia Post.
Since every person in Saudi Arabia uses a PO Box, mail is delivered rapidly and safely. Because it is reliable, many companies use Saudi Post as a trusted partner for their customers. Saudi Post also provides other services, like forwarding mail, purchasing orders, and scanning documents.
Saudi Arabia Post has made it easy for people to get a PO Box for their personal or business correspondence. The company also makes it easy to apply for and receive a PO Box. People who have a PO Box have the advantage of increased privacy because mail sent to them is received at the PO Box rather than at their homes.
READ NEXT: List of MoneyGram Locations in Saudi Arabia
Contact Information
Saudi Post
Address: MP28+2M, Al Amal, Riyadh 12643, Saudi Arabia
Telephone Num: +966920005700
Business Hours: 10 AM to 3 PM; 9 PM to 2 AM (Sundays to Thursdays)
9 PM to 2 AM (Saturday)
Website: https://www.sp.com.sa/ar/
Google Map Location