In an earlier post, we shared about the Social Security System and where you can pay contributions as an OFW. Today, we are going to talk about another Philippine government corporation: the Home Development Mutual Fund (HDMF), or more commonly known as the Pag-IBIG Fund.
Basically, the Pag-IBIG Fund offers a national savings program that enables Filipinos to save money as well as avail of low-interest housing loans. Initially, it catered to workers in the Philippines; however, since 2010 the program has expanded to self-employed members, OFWs, and more.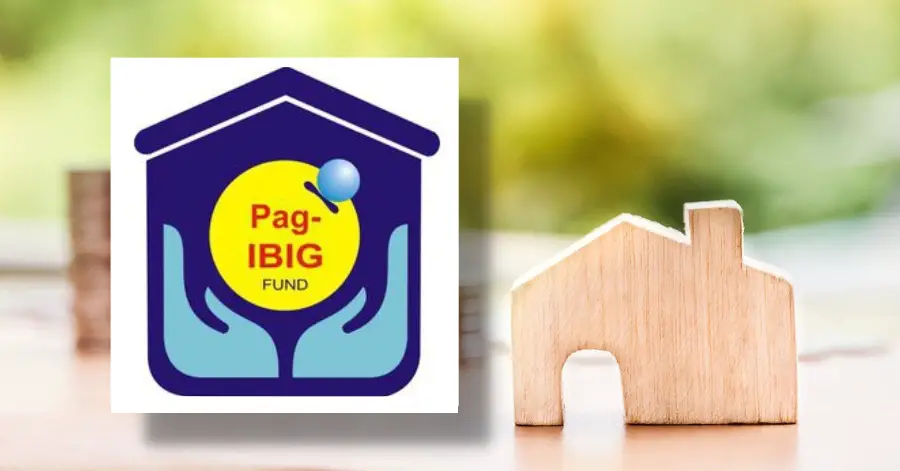 Pag-IBIG Programs & Services for Overseas Filipinos
January 2010 marked the implementation of Republic Act No. 9679, which is also known as Home Development Mutual Fund Law of 2009. This law expanded the Pag-IBIG Fund coverage to OFWs, Filipino immigrants, Filipinos who are naturalized in other countries, and also Filipinos who are permanent residents abroad.
Here in Saudi Arabia, OFWs who are members of Pag-IBIG may avail of its programs and services. These include the following savings programs and loan programs:
Pag-IBIG 1 Savings Program
Through this program, members can save money and earn higher interest than those usually offered in banks. After a maturity period of 20 years or 240 monthly savings, members can refund all of their savings plus dividend earnings. They can also opt to withdraw their savings upon retirement, or even earlier due to health reasons, disability, or other reasons.
Modified Pag-IBIG 2 (MP2) Savings Program
This is a voluntary savings program that offers higher annual dividend rates than Pag-IBIG 1. Members can save a minimum of PHP 500 per month for five (5) years, after which they can withdraw their savings plus dividend earnings. Notably, the dividend rate last 2018 was 7.41%, which is definitely higher than those offered in most banks. Moreover, members can choose between annual payout of dividends or compounded dividend earnings.
Although the maturity period for MP2 is 5 years, members may apply for pre-termination or withdrawal of their savings in cases of retirement, critical illness, disability, or circumstances such as unemployment due to lay offs and/or closure of the company that they work for.
Home Lending Programs
As mentioned earlier, the Pag-IBIG fund allows members to avail of housing loans at low-interest rates. For minimum wage earners, there's the Affordable Housing Loan Program, which involves interest rates between 3% and 6.5%, depending on the income and location of the borrower. Furthermore, there's the End-User Home Financing Program as well.
Through these programs, Pag-IBIG fund members can avail of loans for:
Purchasing a lot;
Purchasing a house and lot;
Construction of a residential unit;
Home improvement; and
Refinancing of an existing housing loan.
Multi-Purpose Loan (MPL) Program
Aside from housing loans, Pag-IBIG also offers multi-purpose loans for various purposes like emergency medication/hospitalization, tuition fee payments, start-up capital for businesses, and others. These loans are subject to an interest rate of 10.75% per year and shall be repaid over a maximum period of two (2) years or 24 months.
Calamity Loan Program
In cases of natural disasters such as flooding and earthquakes, the Pag-IBIG Fund provides calamity loans to its members. The interest rate for this type of loan is 5.95% per annum, which is lower than the previous rate at 10.75% per annum.
Pag-IBIG Fund Overseas Posts
Currently, the Pag-IBIG Fund has 23 overseas posts all over the world, including Saudi Arabia. These posts are situated in Philippine Embassies, Philippine Consulate General (PCG) Offices, and Philippine Overseas Labor Offices (POLOs). OFWs can visit these offices for membership registration, application for loans and savings programs, and other services.
For more details or to see the complete list of Pag-IBIG Fund's overseas posts, please visit https://www.pagibigfund.gov.ph/directory/overseas.html.
Pag-IBIG Payment Facilities
At present, Pag-IBIG Fund members can pay their contributions via over-the-counter and electronic payment methods.
Over-the-counter payment facilities include:
Philippine National Bank;
Asia United Bank collecting agents;
iRemit, Inc. offices and collecting agents;
CashPinas collecting agents; and
Ventaja International Corporation collecting agents.
Meanwhile, electronic payment facilities include:
Online payment via MasterCard or Visa credit cards; and
Globe GCash mobile app.
Notably, the above "e-payment" services are available in numerous branches across the Philippines, as well as in Pag-IBIG Funds 23 overseas posts in different countries. For more details and to see the complete list of Pag-IBIG Fund's payment facilities, please visit http://www.pagibigfund.gov.ph/payments/paymentfacilities.html.
Virtual Pag-IBIG
As the term suggests, Virtual Pag-IBIG is an online portal where members can access Pag-IBIG Fund services, wherever they may be. These include the following services:
Registration as a Pag-IBIG Fund member;
Opening an MP2 Savings Account;
Remittance of Pag-IBIG Fund Savings and MP2 Savings;
Viewing Savings Records;
Scheduling appointments for submitting a Loan Application;
Payment for Pag-IBIG Fund Loans;
Viewing Loan Records;
Checking Loan Status;
Applying for Interest-Rate Repricing on Housing Loans; and
View the account balance and transaction history of Loyalty Card Plus.
In the future, Virtual Pag-IBIG is planning to add these services as well: Multipurpose Loan Application, Calamity Loan Application, and Application of Consolidation for Members' Records.
To know more about Virtual Pag-IBIG, please visit the official website at https://www.pagibigfundservices.com/virtualpagibig/.
Meanwhile, in case you were wondering, the Loyalty Card Plus is an optional Pag-IBIG loyalty card that enables card holders to enjoy various rewards. These include discounts on groceries, restaurant bills, fuel expenses, tuition fees, hospital bills, and other purchases from more than 400 partner-establishments in the Philippines.
Contact Information: Pag-IBIG Saudi Arabia
If you have any queries or concerns about your Pag-IBIG membership, savings, and loan applications, you can contact these member services officers in Saudi Arabia:
Pag-IBIG Riyadh
Renator A. Soqueno
Member Services Officer – Riyadh (Central Region)
Contact Number: +9665 37980452
Email Address: popriyadh@pagibigfund.gov.ph
Pag-IBIG Jeddah
Jamal D. Baguan
Member Services Officer – Jeddah (Western Region)
Contact Number: +9665 66289554
Email Address: popjeddah@pagibigfund.gov.ph
Aside from the above offices, members may also contact Pag-IBIG fund through these telephone numbers and email addresses:
Pag-IBIG Hotline : +632 724 4244 (Philippines)
Email Addresses: contactus@pagibigfund.gov.ph, ofwcontactus@pagibigfund.gov.ph (for OFW members)
DISCLAIMER: The above guide is presented for general information-sharing purposes only, to learn more about Pag-IBIG Fund programs and services, please visit the official websites of the Philippine Embassy in Riyadh and Pag-IBIG Fund.
READ NEXT: How to Apply for Saudi Police Clearance