Have you recently arrived to work here in Saudi Arabia? Are you wondering how you can continue paying your Social Security System (SSS) contributions? In this article, we will talk about the SSS program, its benefits, and representative offices in the Kingdom.
The SSS is a government-run social insurance program in the Philippines for workers in the private sector. In recent years, membership has expanded to self-employed individuals, non-working spouses, informal workers, and of course, overseas Filipino workers (OFWs).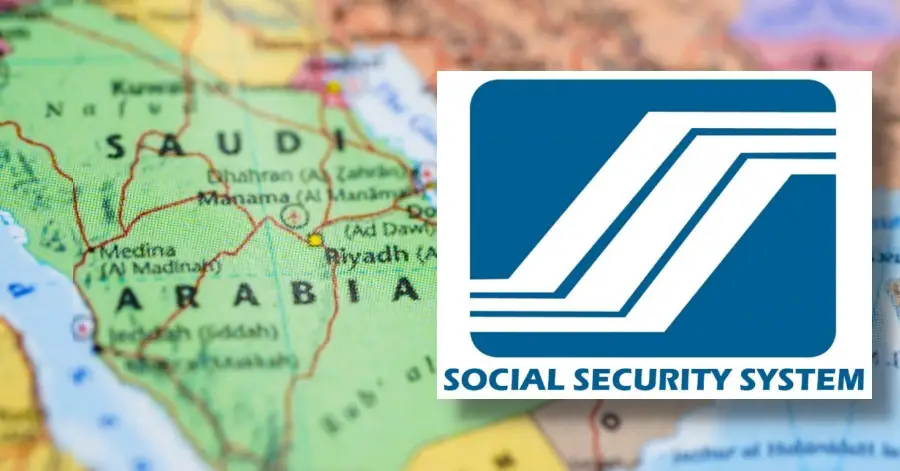 SSS OFW Coverage Program
The SSS OFW Coverage Program covers all OFWs below 60 years old, including new and previous members. Coverage takes effect upon payment of the first monthly contribution, with the amount computed based on the monthly earnings declared by members at the time of registration.
To register as a new member, OFWs are encouraged to visit the nearest SSS office and fill out a Personal Record Form (SSS Form E-1). This should be submitted together with any of these documents: birth certificate, baptismal certificate, passport, driver's license, PRC card, or Seaman's Book.
SSS Contribution & Benefits
For land-based OFW-members, including Filipinos here in Saudi Arabia, the minimum SSS contribution is currently at PHP 960 per month, in accordance with the Social Security Act of 2018 or RA 11199. Just like with other members, regular contribution entitles OFWs to several benefits. These include long-term and short-term benefits, as follows:
Long-term – Retirement, Disability, Death benefits
Short-term – Sickness, Maternity, Unemployment, Funeral benefits
Aside from these benefits, qualified SSS members may also apply for Salary Loans and Calamity Loans (in cases of floods, earthquakes, and other calamities).
SSS Offices in Saudi Arabia
There are three representative offices of SSS in Saudi Arabia: (a) in Riyadh at the Philippine Embassy; (b) in Jeddah at the Philippine Consulate General; and (c) in Al Khobar with Skyfreight, a tie-up remittance agent. Notably, the SSS representative office in Riyadh was established in 1998.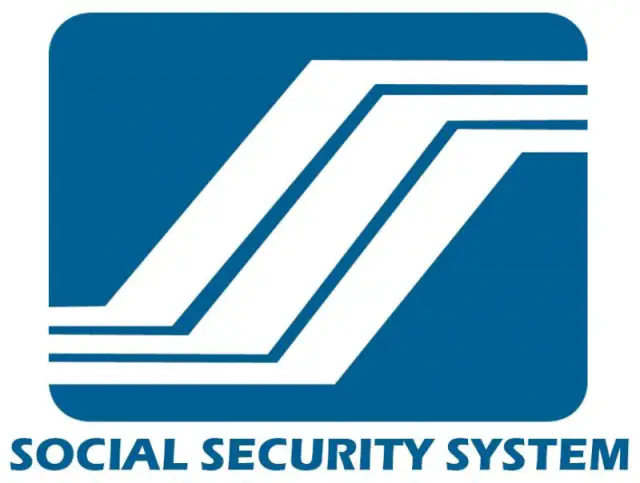 Services Offered by SSS Offices
The following services are offered by the SSS representative offices:
Registration and issuance of SSS numbers (for new members);
Verification of previously-issued SSS numbers;
Verification of SSS contributions summary;
Verification of previously-availed loans;
Receiving and screening of SSS loan applications;
Receiving and screening of SSS claim applications;
Receiving of requests for data amendment;
Conduct of information dissemination to OFWs;
Assistance to members in accomplishment of registration and benefit claims;
Receiving of applications and data capture for the Unified Multi-Purpose ID (UMID); and
Forwarding of requests pertaining to disposition of SSS checks or crediting of benefit payments to members' accounts.
Where to Pay SSS Contributions
OFW-members can pay their SSS contributions and loan amortizations to any of these banks and their foreign tie-ups in Saudi Arabia:
BG Express (Ventaja International) – Batha, Riyadh
Conor Express (Ventaja International) – Batha, Riyadh
Enjaz Remittance (China Bank) – all branches
Happy Express (Ventaja International) – Batha, Riyadh
Kapamilya (Ventaja International) – Batha, Riyadh
Pinoy Express – Batha, Riyadh
Skyfreight-FAWRI Remittance (Cash Pinas) – all branches
Smart (Ventaja International – Batha, Riyadh
Telemoney Center (RCBC) – all branches
SSS Representatives and Contact Info
For inquiries and concerns, you can get in touch with the following SSS representatives in your respective region:
Danilo Q. Calape and Ranulfo B. Tanquezon
SSS Riyadh Representative Office
Contact Number: 0554782440 / 0567246891
Email Address: riyadh@sss.gov.ph / sss@philembassy-riyadh.org
John Lim Sibbaluca
SSS Al Khobar Representative Office
Contact Number: 0558903597
Email Address: alkhobar@sss.gov.ph / sibbalucajl@sss.gov.ph
Michael D. Ingal
SSS Jeddah Representative Office
Contact Number: +96626670925 / 6696303
Email Address: jeddah@sss.gov.ph / ingalmd@sss.gov.ph
DISCLAIMER: The above guide is presented for general information-sharing purposes only. To learn more about the SSS program, its benefits, and related topics for OFW-members, please visit the official websites of the Social Security System and the Philippine Embassy in Riyadh.
READ NEXT: 10 Money-Saving Tips for Expats in Saudi Arabia