Knowing which telephone number to call in case of a fire, road accident, or other emergency is crucial, wherever you may be in the world. Here in Saudi Arabia, there are certain numbers that you can call to ensure that immediate help, action, and information are provided.
In today's post, we have gathered a list of emergency hotlines in the Kingdom, along with other important numbers. Be sure to copy or print, then post these numbers in a place where you and other people can easily see them, both inside your home and in the workplace.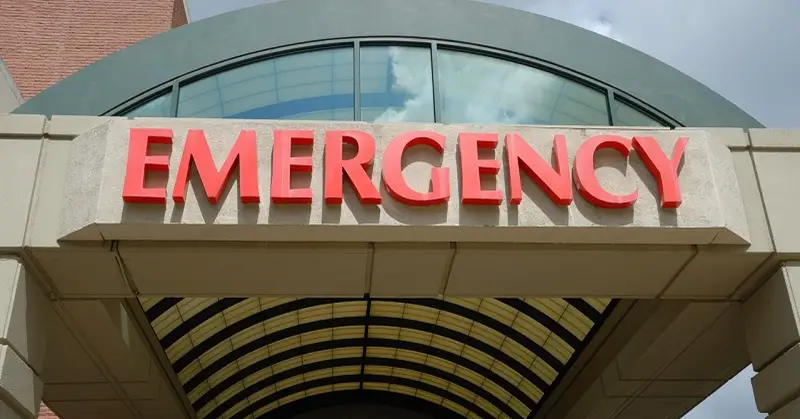 Important Numbers to Know When in Saudi Arabia
Before anything else, take note of the following area code numbers of the major cities across the Kingdom. These will especially come in handy when making inter-city calls:
Riyadh – 011
Jeddah – 012
Makkah – 012
Khobar – 013
Dammam – 013
Madinah – 014
Abha – 017
Unified Emergency Number – 911
The unified emergency number in Saudi Arabia is 911. By calling this number, you can easily contact Civil Defense, Roads Security, Traffic Accidents, and other agencies in cases of emergency.
For specific cases, you can still call these departments separately by dialing:
993 – Traffic Accidents
996 – Roads Security
998 – Civil Defense
Ministry of Labor Helpline
If you have any labor-related question or concern, or labor dispute that needs to be resolved, you can contact the Ministry of Labor through its customer care hotline, 19911. This service is available from 8 am to 5 pm, Sundays to Thursdays. The great thing about this service is its availability in five different languages for faster communication: English, Arabic, Tagalog, Urdu, and Malayalam.
Other Important Numbers
Meanwhile, here are other important numbers that you may find useful during your stay in the Kingdom of Saudi Arabia:
112 – Kingdom Emergency (without the SIM card)
123 – Flying Ambulance
905 – Land Line Phone Book Inquiries
933 – Electricity Emergency
937 – Ministry of Health
938 – Ministry of Transport
939 – Saudi Water & Sewage Services (Eastern Region)
940 – Balady (Ministry of Municipal & Rural Affairs)
966 – Natural Disasters
985 – General Intelligence Presidency
988 – Presidency of Meteorology & Environment
989 – Reporting Violations of Work & Residence Regulations
990 – Saudi Telephone Service for Security Issues
992 – Criminal Investigation
994 – Coast Guard
995 – Narcotics Control
997 – Ambulance
999 – Police
1900 – Commercial Violations
1909 – General Presidency of Promotion of Virtue & Prevention of Vice
1918 – Saudi Customs
19991 – Nazaha (National Anti-Corruption Commission)
920000560 – Najm (Incidents of Insured Vehicles)
920001744 – Saudi Water Company
920022222 – Saudi Airlines
8001256666 – Bank Complaints with SAMA

Telephone Numbers of Major Hospitals
All of us may experience a medical emergency from time to time. A visit to the doctor is also necessary in cases of illness and/or injury. If you live near any of these major hospitals, it would be wise to take note of their telephone numbers for emergency purposes:
Major Hospitals in Riyadh
011 2520088 – King Fahad National Guard Hospital
011 4670011 – King Khaled University Hospital
011 4647272 – King Faisal Specialist Hospital & Research Center
011 4821234 – King Khaled Eye Specialist Hospital
Major Hospitals in Jeddah
012 2328888 – King Fahad Armed Forces Hospital
012 6652600 – Maternity & Children's Hospital
Major Hospitals in Dammam
013 8427777 – Dammam Central Hospital
013 8422828 – Maternity & Children's Hospital
013 8442771 – King Fahad Specialist Hospital
DISCLAIMER: The above telephone numbers are presented for information-sharing purposes only. These may be changed and updated from time to time, so to know more about emergency hotlines and other important numbers in Saudi Arabia, please visit gov.sa.