A Saudi school girl who sustained several injuries after getting dragged by her school bus when her dress got caught in its door eventually died after the incident.
The unfortunate incident, which was caught on camera showed the young girl stepping out of the bus as it stopped in a neighborhood in the capital of Riyadh.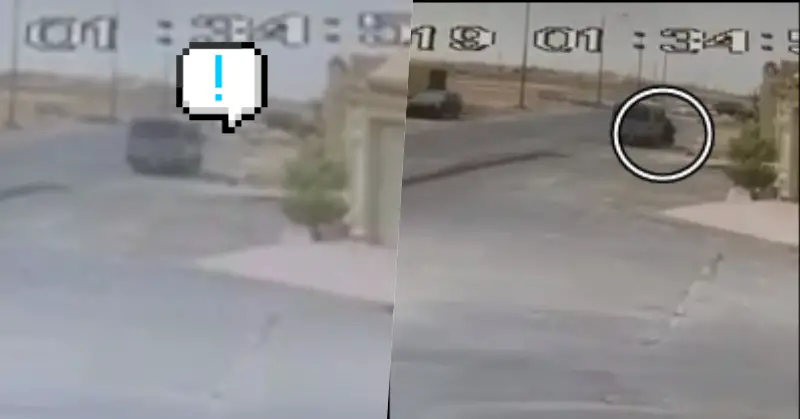 Saudi School Girl Dies After Getting Dragged by School Bus
The young girl who was identified as Lian Mubarak unknowingly got involved in the horrific incident after her gown was caught in the door as she was getting off the school bus, as shared in a report by the Saudi Sada Daily.
The video showed how the teenage girl was dragged on the ground after her gown was caught in the door when it was shut by the bus driver.
Unfortunately, the driver claimed that he did not notice the girl was being dragged by the bus and continued to drive away.
According to the report, the police arrested the bus driver and charged him of negligence that caused the death of the girl.
Given how fast the bus drove away after the girl got off from the vehicle explains how much injury this has caused the schoolgirl, which resulted in her death.
Had the driver only noticed even for a few seconds earlier that the girl was being dragged by the vehicle after she got off the bus, it would have spared the life of the young girl in the said incident.
But this is not enough for motorists to do on the road, especially those who are dealing with young kids or school children as safety should always be their priority.
According to a 2015 report by the Arab News, Saudi Arabia ranks 2nd among Arab countries and 23rd globally in terms of deaths due to road accidents.
Based on statistics given, a car accident occurs every second, while 17 people are killed in crashes every day on average in the Kingdom.
Some of the common causes of accident in the Kingdom as per the report include the use of cell phones while driving, ignoring the red light, overtaking from the wrong side and stopping in areas designated for people with special needs.
Media outlets and representatives from the academe shared their opinion regarding the matter and noted that there needs to be a stricter implementation of traffic laws in the Kingdom in view of the lack of discipline among drivers, which frequently results in arguments between drivers.
ALSO READ: How to Apply for a Driving License in Saudi Arabia