The Saudi Investment Bank or SAIB started operating since March 16, 1977. This bank is one of the best banks in the Kingdom of Saudi Arabia. They have proved to be successful by meeting the needs of their client's financial demands.
This bank has simplified its services for its clients. They respond fast to make sure and meet their customer's goals and ambitions. They value their client's desires and they listen attentively to their needs.
Also Read: List of Saudi Investment Bank (SAIB) Branches and ATMs in Jeddah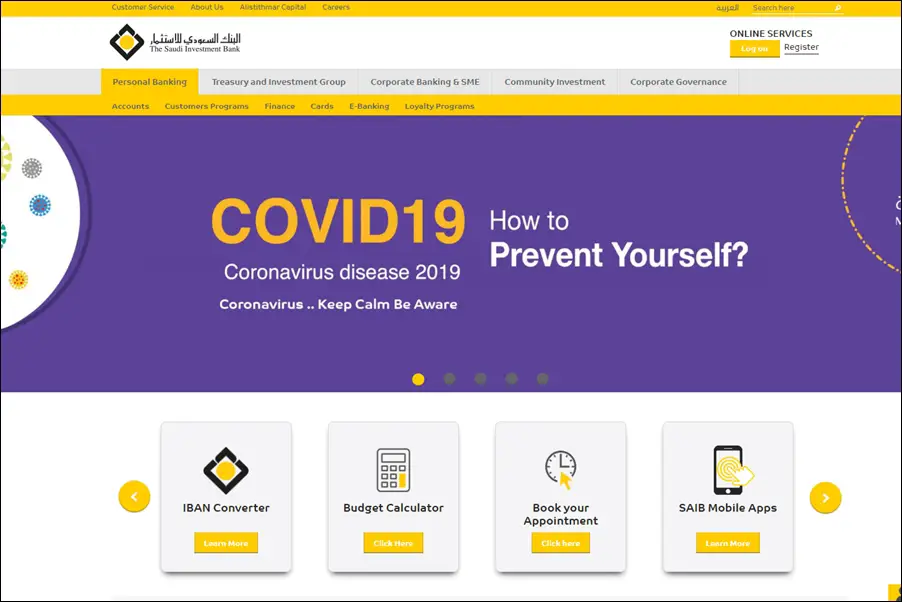 SAIB Branches And ATM Machines In Riyadh, Saudi Arabia
Below is the list of SAIB found in Riyadh, Saudi Arabia, including their address location. So it will be easier for you to check if the branch is in your area, please do a "CTRL+F" search on your keyboard and type the bank name or location.
Head Office Branch
Location: 3144 Ash shaikh Abdul Rahman Ibn Hasan, 8081, Riyadh 12622 3144,
Saudi Arabia
Tel: 800-124-8000
Sunday – Thursday: 9:30 AM – 4:30 PM
Al-Rawadah Branch
Location: Abi Al Darda, Ar Rawdah, Riyadh 13213,
Saudi Arabia
Tel: 800-124-8000
Sunday – Thursday: 9:30 AM – 4:30 PM
Al-Suwaidi Branch
Location: As Suwaidi, Riyadh 12785,
Saudi Arabia
Tel: 800-124-8000
Sunday – Thursday: 9:30 AM – 4:30 PM
Al-Rahmania Branch
Location: Ar Rahmaniyyah, Riyadh 12344,
Saudi Arabia
Tel: 800-124-8000
Sunday – Thursday: 9:30 AM – 4:30 PM
Najran Branch
Location: 8778 Hassan Ibn Thabit, An Nasim Al Gharbi, Riyadh 14234 4173,
Saudi Arabia
Tel: 800-124-8000
Sunday – Thursday: 9:30 AM – 4:30 PM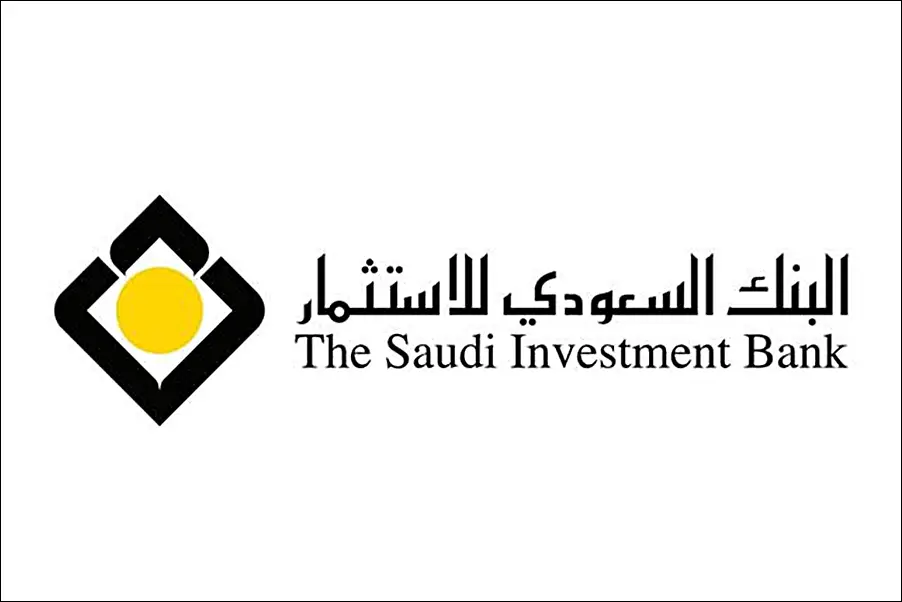 List of SAIB ATMs Locations in Riyadh, Saudi Arabia
ALBADIAH BR DEP ATM
Riyadh
Al-Mulhem Petrol Station
Riyadh
AlNajma Gas Station 3
Riyadh
Petro IgbAl–1 Petrol Stat
Riyadh Drive-Up
Al-Qadeer Br.
Riyadh
RIYADH GALLERY 3RD FLOOR
RIYADH
Al Nuzha Br.2
Riyadh
Ghornata Br.
Riyadh
Liter Gas Station
Riyadh
Bassit's Store
Riyadh
Al Khuzama 2
Riyadh
Al-Hussan Bldg.
Riyadh
Riyadh Sports Club
Riyadh
Al-Ma'ather
Riyadh
RIYADH GALLERY G5
Riyadh
Al Naseem Br.2
Riyadh
Al-Jary Petrol Station
Riyadh
PETROMIN MALAZ 2
Riyadh
Roam Markets Al-Maseef
Riyadh
Abu Steen Petrol Station
Riyadh
Al-Sa'adah Petrol Station
Riyadh
Exit8-2
Riyadh
Al-Malaz Br.
Riyadh
Al-Jaffal Center
Riyadh
NAJRAN STREET
Riyadh
Hawazen-2 Petrol Station
Riyadh
Al-Qubaishi Gas
Riyadh
Petro Iqbal-2 Petrol Station
Riyadh
Riyadh Gallery – Gate 2
Riyadh
Al Fatimah Gas Station
Riyadh
Al-Khozami Bldg.
Riyadh
PETROMIN MALAZ 1
Riyadh
MASHRAQI LAND
Riyadh
Al-Sekhaan Petrol Station
Riyadh
AL-SHINEFI King Fahad Rd
Riyadh
LULU Hypermarket
Riyadh
Khurais Br.
Riyadh
Al-Suwaidi Br.
Riyadh
ORIX BUILDING
Riyadh
Al Rayyan Br.2
Riyadh
Hyper Lulu 2
Riyadh
Al Drais Gas Station
Riyadh
Om Al-Hamam
Riyadh
Al-Marshad Petrol Station
Riyadh
Al-Ghonaim Petrol Station
Riyadh
Al-Shahry G/S 1
Riyadh
AL RAHMANIAH DUAL DEP
Riyadh
Al-Tas-hilat Petrol Station
Riyadh
Al Shifa Br.2
Riyadh
NAS GAS STATION
Riyadh
Nuzha Br.
Riyadh
Al-Jazira Petrol Station
Riyadh
ALSWAHIL-2
Riyadh
Riyadh Gallery – Drive up
Riyadh
Musaed Al-Angeree
Riyadh
AL NADA GAS STATION
Riyadh
Hawazen-1 Petrol Station
Riyadh
ROYAL GUARD COMPOUND
Riyadh
New Rowdah Branch 2
Riyadh
Riyadh Gallery – KIKA
Riyadh
GURNATAH LAND 1
Riyadh
Abdullah Bin Rawahah Bldg.
Riyadh
Al-Nakhil Mall
Riyadh
Prince Nasser Bin Abdulaziz
Riyadh
West Wing H.O
Riyadh
NEW TAKHASSUSSI BR DEP ATM
Riyadh
Al-Rashid Petrol Station
Riyadh
Al Habib Hospital
Riyadh
Al-Shunaifi
Riyadh
Naseem Br.
Riyadh
Al-Fuozan Gas
Riyadh
CALIFORNIA COMPUND
Riyadh
Al-Juraysi Petrol Station
Riyadh
Al-Ghanmi Petrol Station
Riyadh
Al-Shahry G/S 2
Riyadh
Al-Mufalter Petrol Station
Riyadh
PASSPORT ATM
Riyadh
Al Deyafah Palace
Riyadh
Al-Rawabi Br.
Riyadh
Al-Drees Twaiq GS
Riyadh
Zak Petrol Station
Riyadh
Industrial City
Riyadh
Al-Malaz Br.
Riyadh
HO BR DUAL DEP
Riyadh
Ghurnatah Petrol Station
Riyadh
KOMAN GAS 2
Riyadh
King Fahad Area Branch2
Riyadh
Riyadh Gallery – Ground floor
Riyadh
GURNATAH LAND 2
Riyadh
Al-Wan Al-Swaidi Petrol Station
Riyadh
SULTANAH STORE
Riyadh
Al-Nakhil Mall
Riyadh
ALNAJMA-1
Riyadh
Jaber Al-Sabah
Riyadh
K.A.Aziz Branch
Riyadh
AL REMAL GAS STATION
Riyadh
Al-Koleyyat Petrol Station
Riyadh
Iqbal Gas Station 2
Riyadh
Riyadh Gallery Gate 4
Riyadh
King Fahad Area Br.
Riyadh
Ghurnatah Br.
Riyadh
ROAM GHORNATA
Riyadh
Al Yarmuk
Riyadh
Kingdom Compound
Riyadh
Ghadeer Branch Dep ATM
Riyadh
Al-Tayyash Petrol Station
Riyadh
Al Jumaih Al Batha
Riyadh
Dua'ly Land
Riyadh
New Takhassussi Branch
Riyadh
ALATOZ GAS STATION
Riyadh
Al-Maseef Petrol Station
Riyadh
Nissan Center
Riyadh
Khurais Br.2
Riyadh
Shifa Br.
Riyadh
Al-Faisaliyah Resort
Riyadh
Khashm Al-Aan Petrol Station
Riyadh
Al-Aqeeq Petrol Station
Riyadh
Jamal Al-Harbi
Riyadh
Alswahil – 1
Riyadh
Petro Salem Petrol Station
Riyadh
AL ZUMAN GAS STATION
Riyadh
Al Rawabi Br2
Riyadh
Wadi Br.
Riyadh
PR MOHAMED BIN SAUD ST
Riyadh
Panda 131
Riyadh
Jamman Al-Ghamdi Petrol Station
Riyadh
Exit 13 Station 1
Riyadh
ALNAJMA-2
Riyadh
Al-Shaikh Sulaman Bin Abdullah Bin Mohammad
Riyadh
New Rowdah Branch
Riyadh
AL WOROUD DUAL DEP
Riyadh
Al-Dabasee Petrol Station
Riyadh
Al-Asemah GAS
Riyadh
Arizona Compound
Riyadh
Rahmaniyah Br.
Riyadh
KHURAIS BR DUAL DEP ATM
Riyadh
Al-Rayyan Br.
Riyadh
AL-HOSAINAN Bldg
Riyadh
Army Member Club
Riyadh
SWAIDI BR DEP ATM
Riyadh
Petro Group Petrol Station
Riyadh
Aqeeq Br.
Riyadh
Al-Badi'ah Br.
Riyadh
RIYADH GALLERY GATE 6
Riyadh
K.A.Aziz Branch 2
Riyadh
Bin Shammam Petrol Station
Riyadh
Al-Wadi Branch – Drive up
Riyadh
Al-Amri Car Show Room
Riyadh
Al-Awwad Store
Riyadh
Petro Jal Petrol Station
Riyadh

Al-Artfah GAS- ORIJA
Riyadh
Al Wadi Branch 2
Riyadh
H.O
Riyadh
Al Tweq Street
Riyadh
Riyadh Gallery – Gate 1
Riyadh
Al-Tayseer Petrol Station
Riyadh
Al Malaz Br.
Riyadh
Exit8 – 1
Riyadh
Abdullah Bin Abass
Riyadh
Al-Jaffal Store
Riyadh
ALGHAMDI GAS
Riyadh
Al-Fawzan Petrol Station
Riyadh
AlAwan GAS
Riyadh
H.O Old Bldg.
Riyadh
Riyadh Gallery – Giant
Riyadh
Al-Wadi Branch DUAL ATM
Riyadh
Al-A'aseemah Hotel
Riyadh
HO CUS SEV HALL
Riyadh
Panda 132
Riyadh
Al Rahmaniah Branch 2
Riyadh