The Riyad Bank was established in the year 1957. It is one of the largest financial institutions in the Middle East and the Kingdom of Saudi Arabia. This bank has been recognized through its financial performance and strength.
Also Read: List of Riyad Bank Branches and ATMs in Riyadh
This bank has many financial products and services, like corporate banking, investment banking, retail banking, and many more. Their Vision and Mission is to be the most innovative and trusted banking partner and to help their clients achieve their ambitions by providing financial solutions.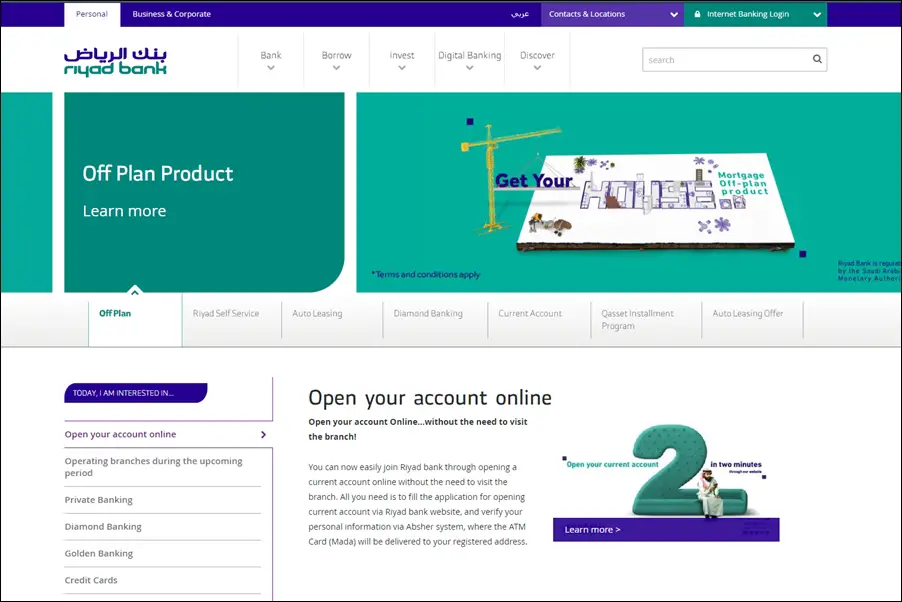 Riyad Bank Branches And ATM Machines In Jeddah, Saudi Arabia
Below is the list of Riyad Bank found in Jeddah, Saudi Arabia, including their address location. So it will be easier for you to check if the branch is in your area, please do a "CTRL+F" search on your keyboard and type the bank name or location.
Al Azziziah – Jeddah
Address: Prince Majid Rd
Tel: 012-617-1144
Business Hours: 9:30 AM – 4:30 PM
Al Basateen
Address: King Abdul Aziz Rd
Tel: 012-238-5014
Business Hours: 9:30 AM – 4:30 PM
Al Falah
Address: Makkah – Jeddah Hwy
Tel: 012-683-2949
Business Hours: 9:30 AM – 4:30 PM
Al Fayha
Address: Abdullah Alsulaiman St.
Tel: 012-630-3531
Business Hours: 9:30 AM – 4:30 PM
Al Mahjar
Address: At Tilfizyun St.
Tel: 012-637-0325
Business Hours: 9:30 AM – 4:30 PM
Al Marwa
Address: Hira St.
Tel: 012-654-9985
Business Hours: 9:30 AM – 4:30 PM
Al Meena Road
Address: King Khalid Rd
Tel: 012-648-4868
Business Hours: 9:30 AM – 4:30 PM
Al Mohammadiah
Address: Al-Madina down Rd
Tel: 012-238-4980
Business Hours: 9:30 AM – 4:30 PM
Al Muntazahat
Address: Old Makkah Rd
Tel: 012-620-9414
Business Hours: 9:30 AM – 4:30 PM
Al Salamah
Address: Abdul Rahman Ibn Ahmed As sidayri St.
Tel: 012-683-2949
Business Hours: 9:30 AM – 4:30 PM
Al Sharafiyah
Address: Al-Madinah Al Tal'e Road
Tel: 012-653-4008
Business Hours: 9:30 AM – 4:30 PM
AL-BAGHDADIYAH
Address: Al Madinah Al Munawarah Rd
Tel: 012-645-0488
Business Hours: 9:30 AM – 4:30 PM
Al-Hamdaniyah
Address: Al-Hamdaniyah St.
Tel: 011-661-1065
Business Hours: 9:30 AM – 4:30 PM
Al-Haramain Road
Address: Al-Haramaian Rd
Tel: 012-617-7346
Business Hours: 9:30 AM – 4:30 PM
Alkndrh
Address: Old Makkah Road
Tel: 012-631-5088
Business Hours: 9:30 AM – 4:30 PM
Al-Mosadiah
Address: Arfat St.
Tel: 012-661-2440
Business Hours: 9:30 AM – 4:30 PM
Chamber of Commercial
Address: Al Amanah Rd
Tel: 012-651-2456
Business Hours: 9:30 AM – 4:30 PM
Hira St.
Address: Hira St.
Tel: 012-616-8896; 012-616-8895
Business Hours: 9:30 AM – 4:30 PM
Industrial City
Address: Industrial City – Al-Masanea St.
Tel: 012-636-6546
Business Hours: 9:30 AM – 4:30 PM
King Faisal Naval Base – Jeddah
Address: King Faisal St.
Tel: 012-609-0331
Business Hours: 9:30 AM – 4:30 PM
Madaan Al-Fahad
Address: Old Makkah Rd.
Tel: 012-681-0008
Business Hours: 9:30 AM – 4:30 PM
Main Jeddah
Address: King AbdulAziz Rd
Tel: 012-647-4777
Business Hours: 9:30 AM – 4:30 PM
Makaronah St.
Address: Al Makaronah St.
Tel: 012-671-7442
Business Hours: 9:30 AM – 4:30 PM
Ostad Al-Riyadi
Address: Al-Lith Rd
Tel: 012-280-4317
Business Hours: 9:30 AM – 4:30 PM
Palestine St.
Address: Palesten St.
Tel: 012-660-7040
Business Hours: 9:30 AM – 4:30 PM
Prince Fahd St.
Address: King Fahd Rd
Tel: 012-651-8488
Business Hours: 9:30 AM – 4:30 PM
Prince Sultan St.
Address: Prince Sultan Rd
Tel: 012-699-4987
Business Hours: 9:30 AM – 4:30 PM
Private Banking
Address: King Abdul Aziz Branch Rd
Tel: 012-236-5415
Business Hours: 9:30 AM – 4:30 PM
Sari
Address: Sari St.
Tel: 012-682-8716
Business Hours: 9:30 AM – 4:30 PM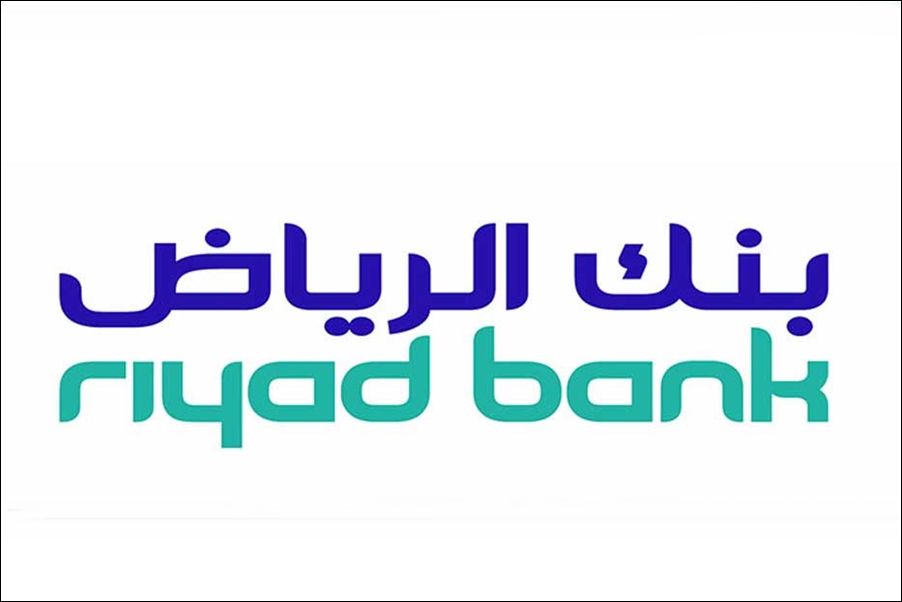 List of Riyad Bank ATMs Locations in Jeddah, Saudi Arabia
Internal Security Housing – 2 – Jeddah
Andlouse Mall (1) – Jeddah
Andlouse Mall (2) – Jeddah
Navy Base In Jeddah – North Gate
Konooz Gas Station – Jeddah
New Twon Al-Tahliah – Jeddah
Naft Mahrookath G S
Aljar Allah G.S – Jeddah
Electrical And Communications College – Jeddah
Al-Refai Gas Station 3 – Jeddah
Fun Town Al Shlal (2)
Border Security Building – Jeddah
King Faisal Navel Base 1- Jeddah
Dawa Super Market – Jeddah
Radici Mall 1 – Jeddah
Clinic Yasier Official – jeddah
Musfat Armco – Jeddah
Saudi City – Jeddah
Abdah Ahmad Saeed Trading Center – Jeddah
Khaled Al-Qarni Building – Jeddah
Mubarak Mohammed Al-Qhtani Building – Jeddah
Al-Hirazat Center -Jeddah
Radici Mall 11 – Jeddah
Jeddah Corniche Commercial Center
Aisha Qblaan Building Market Street
AL Jazeera Gas Station – Jeddah
Al Shirery Market – Jeddah
Chamber Of Commerce – Main Branch 1
Sahim for Water Center – Jeddah
Atallah Center – Jeddah
CAM – Cars Show Room – Jeddah
CAM – Industerial Trafic – Jeddah
Al Bandar Gas Station- Jeddah
ALMorjan Market ( 2 ) – Jeddah
Al-Refai Gas Station 2 – Jeddah
AL Najamah Super Market – Jeddah
Taybah AL Taybah Gas Station -Jeddah
Najmat Samuraa Apartment – Jeddah
Al – Nasem G.S – Jeddah
Hail G.S – Jeddah
University Area Hospital – Jeddah
Al-Bedayah Gas Station – Jeddah
Navy Base in Jeddah
Internal Security Housing – 1 – Jeddah
Hilton Jeddah Hotel – Jeddah
Talal Center – Jeddah
Suliman Fakkeh Hospital (2) – Jeddah
ALRahiely Gas Station (2) – Jeddah
Sultan ALMarzoky Gas Station – Boohrah
ALDanoob Company – Jeddah
Al Amanah Tower – Jeddah
Al Amanah Tour-2 – Jeddah
Sooq Al – Soerik- Jeddah
Al-Atlal Gas Station AL Qwaezah – Jeddah
Al-Wajeeh Center- Jeddah
Ana Ghair Center – Jeddah
Sultan Al Marzooqi Gas Station 2 – Bahra
AL Sharqyah Gas Station – Jeddah
AL Ola Gas Station -Jeddah
Naft G.S. Pr. Sultan St. – Jeddah
AL Kamrah Gas Station – Jeddah
Al-Refai Gas Station 1 – Jeddah
Institute Safe – Guard Borders – Jeddah
AL Nusha Casel Motel 1 – Jeddah
Al Jelani Trading Center 2 – Jeddah
60 St. Br. – Jeddah
AL Najmah Market Trading Center – Jeddah
AL Shefa Show Room – Jeddah
AL-Yamamah Center – Jeddah
AL- Madaan AL-Dawliah Market 1 – Jeddah
Super Market Matager Al Saudi – Jeddah
Hostess Compound – Jeddah
South Mall 2 – Jeddah
South Mall 3 – Jeddah
King Faisal Naval Base (2) – Jeddah
ALtawfir Complex 1 – Jeddah
Al Mutairi 's Heirs' Building
Al – Sharqyah Gas Station 2 – Jeddah
Taiba Branch ( 1 ) – Jeddah
Al Sarwat Supermarket – Jeddah
Al Ruhaily GAS Station – Jeddah
Naft G.S Hal Al – Mahjar
Al Ruhaily Building(Jamieen)- Jeddah
AL- Watan G.S – Jeddah
Al – Rifay G . S – Jeddah
Al Tawfir Complex 2 – Jeddah
Abdulrahman Bakhsh Hospital 2 – Jeddah
Al Arbeen G.S. – Jeddah
Nada Markets – Jeddah
Abdulrahman Bakhsh Hospital 1 – Jeddah
Al Mashael G.S. – Jeddah
Moteb Al – Otibi – Jeddah
Al – Drees G.S – Jeddah
Al – Andalus Market – Jeddah
Osfan G.S – Jeddah
Meena Rood Br. – Jeddah
Al – Kamil G .S (2)
Prince Fahd St. Branch – Jeddah
Branch 176 Al – Azziziah – Jeddah
Jeddah Main Branch 2
Sary Street – Jeddah
Al – Rayan Supermarket – Jeddah
Branch 169 – Marwa ( 2 ) – Jeddah.- Coin
Tahlia Branch – Jeddah
Al Mohamadiyah Br 2 / 183 – Jeddah
Khaled Al Qarni Building
AL-Madaan AL-Dawliah Market – Jeddah
Al-Haramain Road Branch 2 – Jeddah
Madaen Al-Fahad Branch – Jeddah
Madaen Al -Fahad Branch – Jeddah
Muntazahat Branch – Jeddah
Makaronah St Branch (139) – Jeddah
King Faisal Naval Base Branch -Jeddah
Al Fahdah Center – Jeddah
Roshana Mall -1 – Jeddah
Stadium Branch Jeddah
Al – Kamil G .S (1)
Morgan Mall 3 Jeddah
ALMorjan Market ( 1 ) – Jeddah
Suliman Al – Onazi Building – Jeddah
ALSalamah Old G.S Saqur Quraish ST – Jeddah
Um Al Qura Fuel Station – Jeddah
Amro Bashaan Building 2 – Jeddah
Al Mahjar Branch 120 – Jeddah
Amro Bashaan Building 1 – Jeddah
Salem Al – Hamed Building – Jeddah
Sharqiyah Center – Jeddah
Al Mina Branch ( 2 ) 147 Jeddah
Al Meena Road Branch (147) – Jeddah
Wael Olaya Building 2 Jeddah
Al Askan Street ( 1 ) – Jeddah
Al Wafa G.S. – Jeddah
Alsaqer Center – Asfan
AL Harameen Gas Station – Jeddah
Taiba Branch 153 – Jeddah
Chamber Of Commerce 15 – Jeddah
Al – Emtyaz Al- Raqy Motel-5 – Jeddah
Supper Market Al – Rahiely Gas Station – Jeddah
Al – Salmi Gas Station 1 Jeddah
Al- Ahram Cabinet – Al- Kandra Jeddah
Ahmad Hassan Anbar Building – Jeddah
Palestine Street Branch – Jeddah
AlLOqmani Building – Jeddah
Al Marjan Market 3 – Jeddah
Safi A- lSaqaf Building 2 – Jeddah
Awadallah AL Slmey G.S – Jeddah
AL – Bagdadiyah Branch – Jeddah
Iskan Gas Station – Jeddah
AL Derwazah Mall Center – Jeddah
Al Muntazahat Branch (1) – Jeddah
CAM – Al – Sahafa Trafic Police 1 – Jeddah
CAM – Al-Sahafa Trafic Police 2 – Jeddah
Industrial Branch Jeddah – Jeddah
Al Baghdadiya Branch 135 – Jeddah
Safi Al – Saqaf Building 1 – Jeddah
Super Market AL- Jaberiey – Jeddah
Halaqat Lanaam (2) – Jeddah
Stadium Branch – Jeddah
Jameyah Al Ber Be Jaddah
Herra Road Branch ( 2 ) – Jeddah
AL Falah Branch 1 – Jeddah
Al-Salamah Trading Market – Jeddah
Eisaa AlOtibee Building – Jeddah
Al-Tahlia Branch -157 – Jeddah
Saudi Al Maniy Hospital – Jeddah
Al – Harthi Building 2 – Jeddah
Al-Adel Center – Jeddah
Building Ahmad Abu Qasem Building – Jeddah
Private Bank Branch – Jeddah
Al Mahjar Br. – Jeddah
Al – Rekaz Al-Baladi Restaurants – Jeddah
Mohammadiah branch (2) – Jeddah
AL – Gazy Trading Center – Jeddah
Wael Olaya Building 1 – Jeddah
Al Marwah Branch – Al-Marwah
Madaen Al – Fahd- Nft G.S – Jeddah
Al-Agwad Gas Station – Jeddah
Prepare Engine Car – Jeddah
AL-Zanbqi Bulding – Jeddah
Al-Rwad Gas Station – Jeddah
Ghernata Street G.S – Jeddah
AL- Belad G.S – Jeddah
Rayhanat Al – Jazeera Apartments – Jeddah
Al Patroli G.S – Jeddah
Dawaa Pharmacy -Al – Ajwad – Jeddah
Al – Dawa Pharmacy – Al – Samer – Jeddah
Al-Khalood For Bakery And Trading – Jeddah
Super Market Al-Nudaa – Jeddah
Radici Mall 12 – Jeddah
Fouad AL Hazmi Gas Station – Jeddah
Bin Al-Saudi Center- Jeddah
Chamber Of Commerce – Exhibition And Forums Center – Jeddah
LSeffrey Gas Station – Jeddah
Saeed Alsaeegh Building – Jeddah
Abnna Al-Sahaar Trading Building – Jeddah
Al – Mulla Building Al – Bwadi Area – Jeddah
Sulaiman Fakeeh Hospital – Jeddah
Social Insurance Building – Jeddah
Hamdania Branch 1 – Jeddah
Abdullah Al Ghamdi Bookshope – Jeddah
Southren Municipality – Jeddah
Al Jama'a Municipality – Jeddah
Alsalmi Gas Station 2 Jeddah
AL Nusha Casel Motel 2 – Jeddah
Yousif Hassan Rida Building – Jeddah
Mohammadiah Branch (1) – Jeddah
AL Rahmania Market ? Jeddah
Al-Madaan Al-Dawliah Market 3 – Jeddah
Prince Sultan Branch ( 2 ) – Jeddah
Prince Sultan Branch ( 1 ) – Jeddah
Muslim World League Building – Jeddah
Al -Hajaj Building – 1 Jeddah
Al -Hajaj Building – 2 Jeddah
Basateen Branch 2 – Jeddah
Al Wosool Alshamel Motel- Jeddah
Gazi Shtaiwi Building – Jeddah
Norma Trading Center – Jeddah
Jeddah Main Branch 1 – Jeddah
Qarawy Center – Jeddah
AL-Daar Al Bayda Hotel -Jeddah
Abdullah Al Gathme Building
Ben Saneea Center – Jeddah
Al Salamah Br. – Jeddah
Super Market Al-Yousif – Jeddah
Shakeer Center – Jeddah
Faiha Branch 3 – Jeddah
Faiha Branch 4 – Jeddah
Faiha Branch 1 Jeddah
AL Akahwin Motel – Jeddah
Makaronah St Branch 3 (139) – Jeddah
Saeed Al-Asaaf Building
Faiha Branch 2 – Jeddah
Quraysh Center – Jeddah
Herra Road Branch ( 1 ) – Jeddah
Al Ameer Sultan Collage – Jeddah
AL Refai Gas Station – Jeddah
Al – Harthi Building 1 – Jeddah
Al-Salam G.S – Jeddah
Naft G.S. – Madinah Rood – Jeddah
Palestine Street Branch – Jeddah
Manual Center Super Market International Hiraa Market
AL-Baqmey Center – Jeddah
AL Fanar Motel – Jeddah
Hamdania Branch 2 – Jeddah
Branch Al Aziziyah 176 – Jeddah
Dar Al Fursan Hotel- Jeddah
Saudi Almaniy Hospital – Jeddah
Sara Abo Elaish Gas Station – Jeddah
Al Sharafyah ( 2 ) Br
Prince Sultan St Branch 185 – Jeddah
King Faisal Naval Base ( 2 ) – Jeddah
Al Nahdey Market – Jeddah
Madaen Al-Fahad Branch – Jeddah
Kasosah Building – Jeddah Towers
Building of Management at Online SA – Jeddah
Al-Naeem Center – Jeddah
Al Muntazahat Branch (1) – Jeddah
Al Kornish Center – Jeddah
Al -Salmi Center – Jeddah
Basateen Branch 1 – Jeddah
Al – Kundarah Branch 103 – Jeddah
Al Falah Branch – Jeddah
Siteen Branch 119 – Jeddah
Al-Kandara (Kilo 2) – Jeddah
Makaronah St Branch 2 (139) – Jeddah
Al-Haramain Road Branch 1 – Jeddah
Alwassel Gas Station- Ussfan (Near Of Jeddah)
Abdulrahman Bakhsh Hospital 3 – Jeddah
Atiq Al – Malki Building – Jeddah
Al – Falah Tower – Jeddah
The Ritz-Carlton Hotel – Jeddah
Al – Baghdadiyah Branch 135 – Jeddah
South Mall 1 – Jeddah
Al – Khair Commercial Center – Jeddah
Al-Sary Branch – Jeddah
Al – Sharafyah Branch – Drive up – Jeddah
Herra Road Branch ( 3 ) – Jeddah