Filipinos who are based in or near the capital can renew their OWWA membership at the POLO-OWWA office in Riyadh. But what about those who are based in Jeddah and the Western Region of Saudi Arabia? To apply for membership or renewal, they can go to the POLO-OWWA office located at the Philippine Consulate General (PCG) office in Jeddah.
In this article, we will talk all about the requirements, fees, and steps in applying for membership or renewal with OWWA. This includes booking an appointment in advance, since you will not be allowed entry at the POLO-OWWA office if you do not have a confirmed booking.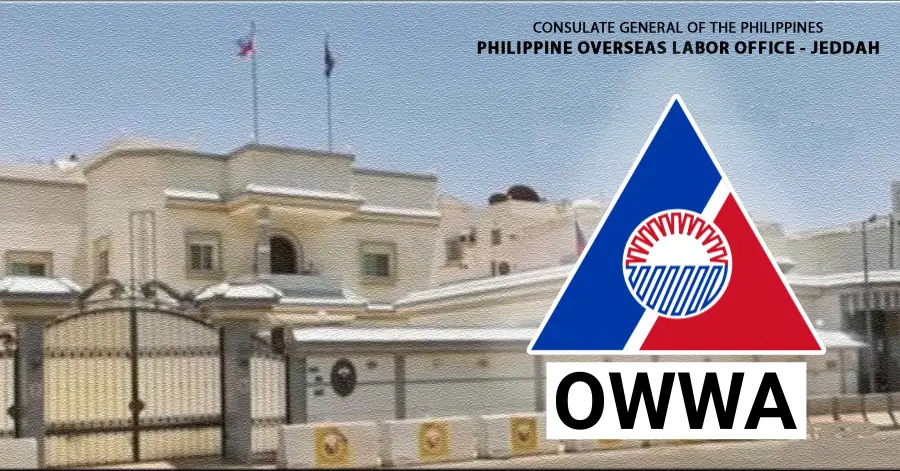 What is OWWA?
The Overseas Workers Welfare Administration (OWWA) is an attached agency of the Philippine government's Department of Labor and Employment (DOLE). It usually operates together with the Philippine Overseas Labor Office (POLO).
Established in 1971 and previously called "Welfare and Training Fund for Overseas Workers," OWWA is mandated to protect and promote the welfare of Overseas Filipino Workers (OFWs) and their families. Currently, OWWA has 17 regional offices within the Philippines and 31 overseas posts in 27 countries worldwide.
Benefits of OWWA Membership
One great thing about OWWA is that whether you are abroad or in the Philippines, you can avail of the following services through their regional offices in the country, or through overseas posts worldwide:
Guidance and information;
Conciliation and psycho-social counseling services;
Training, outreach missions, legal assistance, and more.
Moreover, the following education and training benefits/programs are offered to OFW members and their families:
Country Specific Pre-Departure Orientation Seminar (PDOS). This is a whole day activity that orients OFWs about health and safety, government programs and services, and other important details about their country of destination.
Comprehensive Pre-Departure Education Program (CPDEP). Designed for Household Service Workers (HSWs), this is a 3 to 6-day training program that covers culture familiarization, language training, and other subjects.
Seafarer's Upgrading Program (SUP). This includes training assistance worth PHP 7,500 for seafarers who are attending a short-term upgrading course.
Education for Development Scholarship Program (EDSP). This is a scholarship program for qualified dependents (of OFWs) who are taking up a 4 to 5-year baccalaureate course in any college or university. It comes with a maximum of PHP 60,000 per school year.
OFW Dependents Scholarship Program (OFWDSP). This is a scholarship program for dependents (of OFWs) who are taking up an associate degree or baccalaureate course in a state college or university. It includes a maximum of PHP 20,000 per school year.
Education and Livelihood Assistance Program (ELAP). This is a program for survivors of deceased OFWs. It comes with educational assistance worth PHP 5,000 for elementary, PHP 8,000 for high school, and PHP 10,000 for college per school year for the OFW's children. Meanwhile, a livelihood assistance worth PHP 15,000 will be given to the surviving spouse.
Skills-for-Employment Scholarship Program (SESP). This is a scholarship program for OFWs and dependents. It includes a maximum of PHP 14,500 for a course leading to the completion of a vocational or technical course in a TESDA-accredited school.
Information Technology Program. This Information and Communication Technology (ICT) training seeks to bridge the communication gap between OFWs and their families, by teaching them basic computer and Internet skills.
What's more, OWWA has a Welfare Assistance Program that provides case management services, as well as a Repatriation Program for certain situations (e.g. OFWs in distress). Finally, the agency has a Reintegration Program that offers business training, capacity building, and financial literacy training for OFWs who are returning or have recently returned to the Philippines.
Requirements for OWWA Membership or Renewal
Before applying for OWWA membership or renewal, you need to prepare the following required documents and fees. Please note that there is a separate list of requirements for Returning Household Service Workers:
Original Passport;
Accomplished OWWA OFW Information Sheet;
Certificate of Employment/Contract Verification (2 copies); and
Membership Fee of SAR 94.
For Returning Household Services Workers (HSWs):
Standard Employment Contract;
Passport copy of the HSW;
Iqama copy of the HSW;
Photocopy of Employer's National ID/Iqama;
National Address of Employer; and
Photocopy of HSW's Exit/Re-Entry Visa (for those going home to the Philippines, if applicable).
NOTE: You can download and print the OWWA OFW Information Sheet from this link.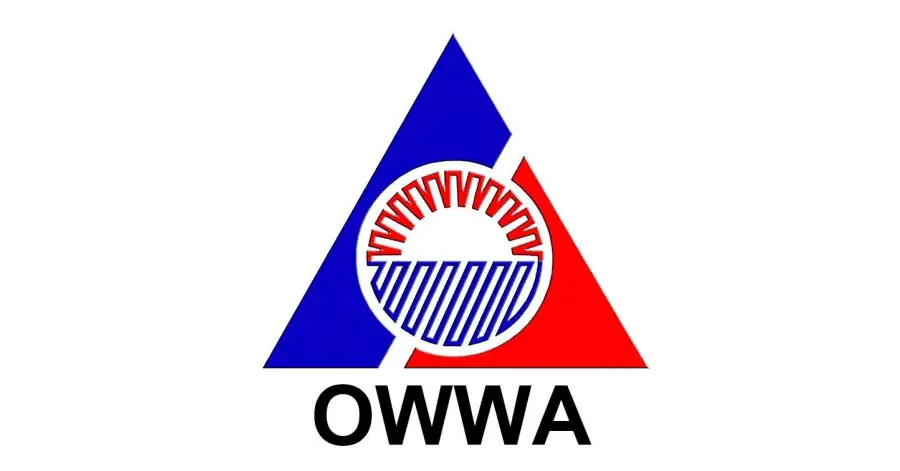 How to Book an Appointment with POLO-OWWA Jeddah
Because of the COVID-19 pandemic, applicants are required to book an appointment before going to the POLO-OWWA office. And so, here is a step-by-step guide to booking an appointment with the POLO-OWWA office in Jeddah:
To set an appointment with POLO-OWWA Jeddah, go to this link: https://sites.google.com/view/polo-jeddah/.
Click "Portal Page" in the upper part of the website.
Click "Online Appointment System."
Choose your time zone. When the calendar appears, choose your preferred date and time.
Enter all the required information.
Review all your information, then click "Submit."
Wait for the booking confirmation to be sent via email. Print a copy of the confirmation.
On your scheduled date, bring a copy of your confirmed appointment to the POLO-OWWA office in Jeddah.
NOTE: In Step 4, if the calendar doesn't appear on the screen, this means that all time slots have been booked. Visit the link again on a Friday, since the calendar schedule is "refreshed" and slots are made available every Friday.
How to Apply for OWWA Membership
After setting an appointment, you're now ready to apply for OWWA membership or renewal! Please be guided by these steps:
Go to the POLO-OWWA gate at the Philippine Consulate General (PCG) office in Jeddah on the date of your appointment.
Bring a printed copy of your confirmed OWWA appointment. Without this confirmation, you will not be allowed to enter.
Present your required documents.
Pay the OWWA membership fee of SAR 94. Depending on your employment status, you may need to pay other fees (e.g. contract verification).
Get your official receipt after payment. That's it! You are now an active member of OWWA!
POLO-OWWA Al Khobar
Previously, OFWs based in Al Khobar and nearby areas can go to the POLO-Eastern Regional Operations (ERO) office for OWWA membership concerns. However, the actual office location is now closed, and Filipinos are advised to go to the POLO-OWWA Riyadh office instead.
That being said, POLO-ERO still conducts "Embassy on Wheels" services — including OWWA membership renewal — from time to time. Please follow the POLO-ERO Facebook page for their latest announcements for the upcoming dates and locations of "Embassy on Wheels."
Video – OWWA Member Social Benefits
Check out the following video to learn more about the social benefits of OWWA members. It is featured by "Team Decena" YouTube channel, which is managed by Dave, an OFW vlogger. In this video, he talks about OWWA's social benefits and the different requirements needed to avail of such benefits.
Frequently Asked Questions (FAQs)
Meanwhile, here are some frequently asked questions — and answers — about applying for OWWA membership or renewal in Jeddah:
1. Do I need to book an appointment in advance?
Yes. A confirmed booking is required before going to the POLO-OWWA office in Jeddah. Without a scheduled appointment, you will not be allowed entry. So be sure to book an appointment through https://sites.google.com/view/polo-jeddah/.
2. How much does it cost to be an OWWA member?
The OWWA Membership/Renewal Fee is SAR 94.
3. When do I become a member of OWWA?
As soon as your documents are approved and your membership fee is paid, you automatically become a member of OWWA.
4. Will my OWWA membership expire?
Yes. Upon making your payment or contribution, your OWWA membership is valid for two (2) years. After this, you need to renew so that you can maintain your membership status.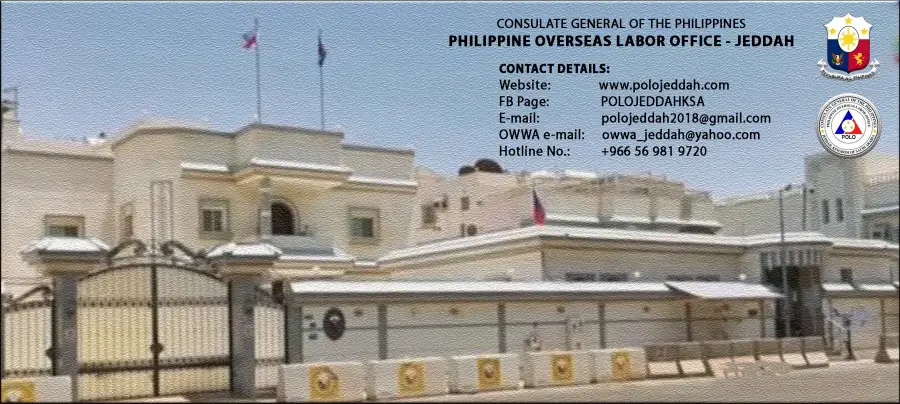 5. Is there anything else that I need to remember?
Yes. Do take note of these important reminders:
When setting an appointment, book only once. Do not make multiple bookings; otherwise these will be canceled!
Make sure that all your information is correct, and that all your documents are complete. Incomplete documents will not be entertained.
Upon arriving at the POLO-OWWA office, always wear your face mask and maintain a physical distance from others, for everybody's health and safety.
Summary
Indeed, being a member of OWWA is a must for every OFW. You never know when you may need emergency assistance, such as financial aid, medical assistance, legal services, or repatriation assistance. Hence, always see to it that your membership status with OWWA remains active.
Contact Information: POLO-OWWA Jeddah
If you have any queries or concerns, you can get in touch with the POLO-OWWA office in Jeddah through the following contact details:
Address: 4663 Fajr Street, Al Rehab District 6, Jeddah, Saudi Arabia 21412
Telephone: +966 56 981 9720
Email: pjcc2022@yahoo.com (labor concerns) / polojeddah2019@yahoo.com (verification unit) / owwa_jeddah@yahoo.com (balik manggagawa)
Website: https://www.polojeddah.org/
Facebook: https://www.facebook.com/POLOJEDDAHKSA/
Google Map Location
The POLO-OWWA office is located at the Philippine Consulate General (PCG) office in Jeddah. Here is the location on Google Maps, for your reference:
DISCLAIMER:
We hope that the above guide has been helpful, especially if you are planning to apply for OWWA membership or renewal soon. Also, please note that the above guide is presented for general, information-sharing purposes only. To know more about the latest requirements, fees, procedure, and other details regarding OWWA membership applications, please visit the
official website
of the POLO-OWWA office in Jeddah.
READ NEXT: 5 Steps to Renewing Your Philippine ePassport in Saudi Arabia