The Philippine Consulate General in Jeddah announced the soft-launch of its new library on October 1 (Tuesday) to promote reading among Filipinos in the Kingdom.
The initiative was among some of the projects developed by the Philippine government for OFWs in the Kingdom, on top of the national services offered through the Philippine Embassy in Saudi Arabia.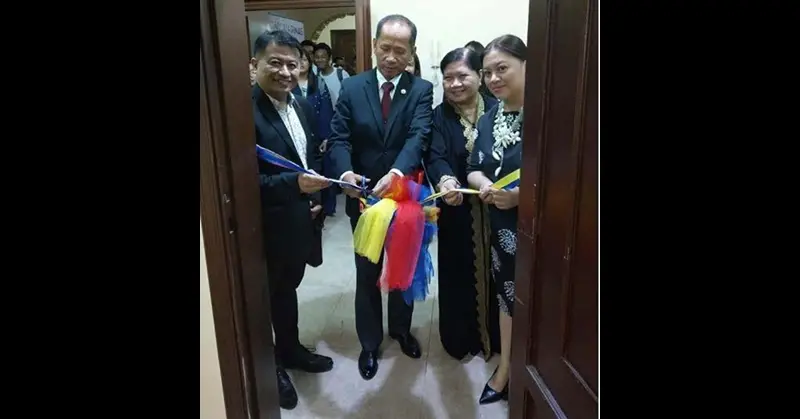 New PH Library Soft-Launched in Saudi Arabia
The Jeddah PCG Library aims to provide the Filipino community in the Kingdom access to reading materials to help in their quest for intellectual development. The PCG library will be formally opened to the public on December 5.
According to Consul General Ed Badajos, "Through reading, we will be able to fight off ignorance and be more informed of relevant social issues around the world. Reading will be able to transport us to various worlds and experiences, contributing to our intellectual and personal development."
The program for the soft-launch of the new library was attended by officials and various Filipino students, included different literary performances like a spoken word poetry performance as well as an artistic chorale reading presentation by the students of Al Dura International School.
Aside from providing a wide array of books for the Filipino community in the region, the Jeddah PCG Library will also serve as a venue for academic activities such as fora, lectures, seminars, and conferences.
In addition, several projects of the library have already been launched during the soft opening. Among these include the "Bitbit Kong Libro Para sa Konsulado" or the "PROJECT BIBO AKO", where OFWs will be encouraged to bring a book for the library every time they go on vacation in the Philippines or elsewhere; and the Library Scavenger Hunt for Kids to take place by the end of the year, among others.
This is exciting news for OFWs in Saudi Arabia because it's important to consider furthering one's intellectual growth, and this can only be achieved through opening up to new experiences, as well as through learning from other people's experiences and worldview, which can be adopted through reading a variety of books.
Furthermore, the initiative will also be a good way for children of Filipinos to learn more about the culture, values, traditions, and history of the Philippines even if they've never visited the homeland of their parents yet, and for foreign nationals who wish to learn more about the Philippines and its people.
ALSO READ:  PH Seeks to Create Labour Pact on Better Working Conditions for OFWs in KSA