Starting June 24th, women in Saudi will be officially allowed to drive. Prior to this date, several women have already obtained their driving licenses. These include Laura Alho, a Finnish national and the first European woman to receive her driving license in the Kingdom.
Alho is the author behind Blue Abaya, which is described as "the first travel blog in Saudi Arabia established in 2010." Recently, she posted about receiving her Saudi driving license on Twitter, and thanked the Moroor traffic office in Riyadh for their excellent service.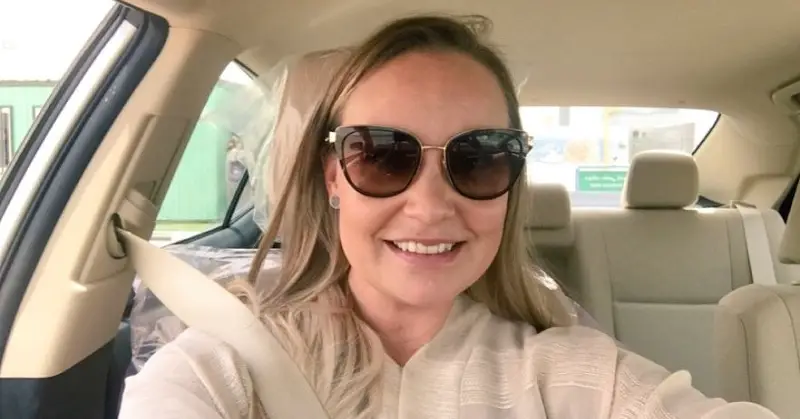 First European Woman to Receive Saudi Driving License
"Got my Saudi driving license today! They told me I was the first European woman to get the license today," Alho posted on Twitter.
"I'd like to express my thanks to Moroor traffic office in #Riyadh today for a job well done. The process of converting foreign license to #Saudi one and the driving test went smoothly-all very well organized. Everyone was friendly, supportive and smiling!" she added.
Finnish National Describes Her Experience
Aside from posting about her driving license, Alho also shared about how she converted her foreign driver's license to the Saudi driving license.
"Converting a foreign license to the Saudi license is possible for women of any nationality with a valid driving license," she stated. "You will not have to 'give up' or surrender your existing license to get a Saudi license."
"The process is very similar to the one that foreign men go through to obtain the Saudi driving license," she explained. "Both Saudi women who have obtained a license from a foreign country and expats can apply for the Saudi driving license with this same procedure."
"For the women who do not have valid licenses (license expired) or don't know how to drive, you'll need to enroll to the driving schools first," she added.
Got my Saudi driving license today! They told me I was the first European woman to get the license today ????

Ready to #explorearabia pic.twitter.com/7ujHyJyftQ

— Laura Alho (@blueabaya) June 6, 2018
Applying for a Driving License
Moreover, Alho mentioned the requirements in applying for a Saudi driving license:
Scanned copy of ID
Scanned copy of valid driving license
Scanned copy of translation of driving license
Medical report
She shared that registration costs SAR 200 for a 5-year license and SAR 400 for a 10-year license. In addition, she described the driving test involved in the process:
"They will show you the map of what you need to drive and perform on the test track," she said. "An 8-circle, 3-point turns, and then in the end a parallel park. During the driving test, you will follow the course which includes performing two skills: the three-point turn and parallel parking. You have to get 75 per cent to pass."
"The driving instructor does not enter the car with you, he will follow next to the car to evaluate the test," she clarified. "The one we had was very helpful and kept explaining what to do next."
For the past year, we have been witnessing major changes in Saudi society, especially when it comes to women. They are now allowed to join the army, attend mixed public sporting events, and other activities. Indeed, we are excited to see what's next in the Kingdom of Saudi Arabia!