Three overseas Filipino workers (OFWs) staying in a residential condo unit in Saudi Arabia were robbed by two unidentified men who broke into their residence on Wednesday night (March 3).
According to the victims, the culprits identified themselves as police, then tied their hands, ransacked the unit, and even raped one of them.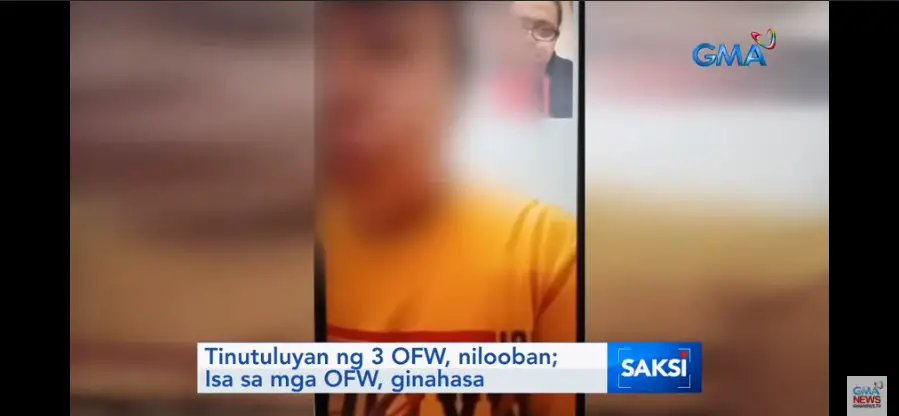 3 OFWs Mugged; One of the Victims Raped
At around ten o'clock Wednesday night, the tenants of the unit heard someone knocking on the door. Thinking it was one of her colleagues, Ana [not her real name] opened the door and was surprised when two unidentified men wearing face masks and holding guns appeared before her. They claimed they were police officers, and entered the unit, GMA News reported.
Ana recounted that the two men hid in their unit then searched their residence.
"Lahat ng kwarto hinalungkat po, hindi po namin alam na lahat po ng pera namin saka alahas kinuha nila (They went through all of our rooms but we didn't know that they took everything – our money and jewellery)," Ana said.
The intruders apparently weren't satisfied in taking all of the valuables in the unit, as one of them allegedly even raped Ana.
In line with this, the Kaagapay Advocate Group, a group that helps OFWs, immediately advised them to call the police through the hotline to help them immediately.
Meanwhile, in an interview with Consul General Edgar Badajos of the Philippine Consulate in Jeddah, he said that the victims did the right thing by calling the police to help them immediately.
Badajos however explained that the consulate staff could not come to them immediately to help them because of the distance from their location in Jeddah where the consulate is located.
The Abha area, where the OFWs who called for help are located, is about eight-hour travel from Jeddah.
"Kapag may nangyari, ang dapat na unang gawin ay tumawag sa pulis dahil sila ang first responder dahil kung kayo ay tumawag dito sa atin sa konsulado sa POLO, nasa Jeddah kami so yung hinihingi na instant na reaction ay hindi natin magagawa (If any incident such as this happens, the first thing our OFWs should do is to call the police because they can respond to the issue right away. Calling the consulate, especially for those from far-flung areas cannot warrant an immediate response because Saudi Arabia is such a huge country)," said Badajos.
Here is the video report posted by GMA News Online / YouTube:
READ NEXT: President Duterte Welcomes Saudi Arabia's Labor Reform Initiative