The Banque Saudi Fransi is affiliated with credit Agricole Corporate and Investment Bank. This corporate/bank is a member of the Credit Agricole Group which is the 2nd largest bank in France and ranked seventh in Europe.
Also Read: List of Banque Saudi Fransi Branches and ATMs in Jeddah
This bank offers many financial products and services that are in compliance with Sharia's ways. They have commercial banking, corporate banking, retail banking, and even Islamic banking. This is considered as one of the top banks in the Kingdom of Saudi Arabia.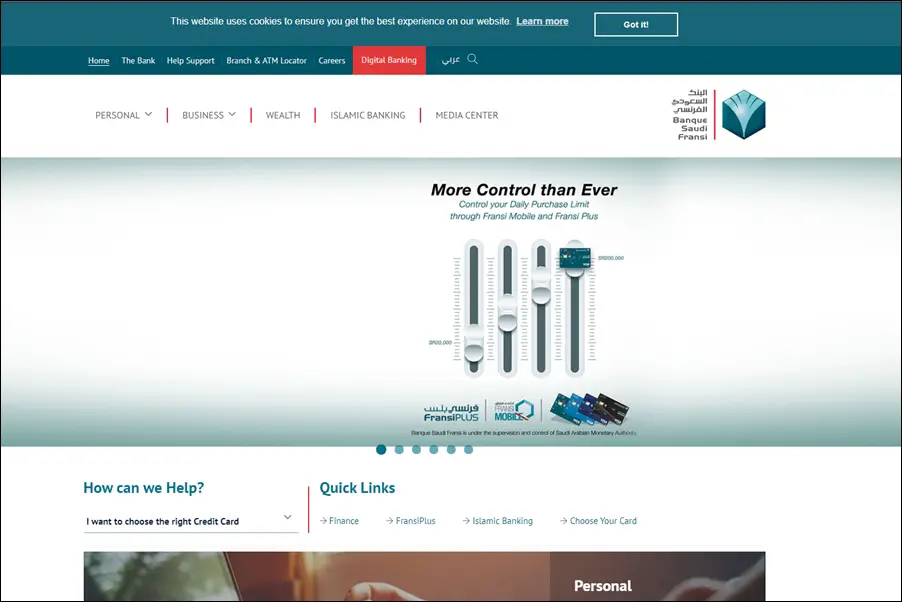 Banque Saudi Fransi Branches And ATM Machines In Riyadh, Saudi Arabia
Below is the list of Banque Saudi Fransi Bank found in Riyadh, Saudi Arabia, including their address location. So it will be easier for you to check if the branch is in your area, please do a "CTRL+F" search on your keyboard and type the bank name or location.
Al Hamra
Address: Aqba Bin Nafea St. , AlHamra District, 154 11431
Phone: (011) 278-9500
Fax: (011) 278-2618
Al Hamra Ladies Section
Address: Aqba Bin Nafea St. , AlHamra District, 154 11431
Phone: (011) 2789500
Fax: (011) 278-2610
Al Khaleej (I)
Address: Salman Al Farsi St., Al Khaleej District, 154 11431
Phone: (011) 226-9148
Fax: (011) 227-2919
Al Khaleej Ladies Section
Address: Salman Al Farsi St., Al Khaleej District
Phone: (011) 226-3983
Fax: (011) 228-0971
Al Maather
Address: Ma'ather Street, 154 11431
Phone:
Fax: (011) 406-6120
Al Nakheel
Address: North Ring Road Al-Nakheel District, 154 11431
Phone: (011) 470-1245
Fax: (011) 470-1925
Al Rayyan
Address: Intersection of Ahmed Bin Hanbal & Bureidah St, 154 11431
Phone: (011) 493-6161
Fax: (011) 491-0258
Al Rayyan Ladies Section
Address: Intersection of Ahmed Bin Hanbal & Bureidah St.
Phone: (011) 493-9932
Fax: (011) 493–9976
Al Sahafa
Address: Imam Saud Bin Faisal St, AlSahafa District, 154 11431
Phone: (011) 487-4484
Fax: (011) 487 3985
Al Sahafa Ladies Section
Address: Imam Saud Bin Faisal St, AlSahafa District, 154 11431
Phone: (011) 487-7533
Fax: (011) 487-7532
Al Shifa
Address: Dirab / 354 Road, AlShifa District, 154 11431
Phone: (011) 422-3815
Fax: (011) 4223843
Al Ta'awon
Address: North Ring Road , Al Ta'awon District, 11431
Phone: (011) 456-0224
Fax: (011) 465-8931
Al Wadi
Address: Abu Baker St. Al Wadi District,P.O. Box 1290 – 154 11431
Phone: (011) 274-7480
Fax: (011) 274-2141
Al Waha
Address: King Abdullah Road – Al Waha District, 154 11431
Phone: (011) 453-2183
Fax: (011) 453-9029
AlSuweidi (I)
Address: Shaikh Salih Abdulaziz Bin Abdulrahaman Street crossing Shaikh Mohamad Abdulateef Bin Abdulrahman Street
Phone: (011) 247-4840
Fax: (011) 247-4843
AlSuweidi Ladies Section
Address: Shaikh Salih Abdulaziz Bin Abdulrahaman Street crossing Shaikh Mohamad Abdulateef Bin Abdulrahman Street
Phone: (011) 247-4841
Fax: (011) 247-4859
AlYarmouk
Address: Al Imam Abdullah Bin Abdulaziz Road, 154 11431
Phone: (011) 240 3033
Fax: (011) 240-8704
Badia
Address: Al353 AlMunawwara Road, 154 11431
Phone: (011) 428-8111
Fax: (011) 428-1712
Dabbab FC
Address: RBG Dabbab Building, Dabbab, 154
Phone:
Fax: (011) 462-0967
Ghadeer
Address: King Abdul Aziz Street, Ghadeer District North 154, 11431
Phone: (011) 275-8222
Fax: (011) 275-6195
Khazzan
Address: Imam Faisal Bin Turki Street, 154 11431
Phone: (011) 404-0836
Fax: (011) 404-0824
King Fahad (formerly Euromarche)
Address: King Fahad Road, Olaya District, 154 11431
Phone: (011) 461-0186
Fax:
Mohammadiah Al Riyadh (former AlRahmania)
Address: King Abdullah Bin Abdulaziz Road, 154 11431
Phone: (011) 837-4499
Fax: (011) 837-6353
Mohammadiah Al Riyadh (former AlRahmania) Ladies
Address: King Abdullah Bin Abdulaziz Street, 154 11431
Phone: (011) 480-9466
Fax: (011) 837-6353
Nassim
Address: Saad Bin Waqas Street (Ex. Arbaeen), 154 11431
Phone: (011) 230-2525
Fax: (011) 231-6311
Olaya BBC
Address: Intersection of Olaya Street & AlOruba Street, 154 11431
Phone: (011) 874-6000
Fax: (011) 419-7576
Olaya BBC Ladies Section
Address: Intersection of Olaya Street & AlOruba Street, 154 11431
Phone: (011) 419-6228
Fax: (011) 419-7727
Rabwa
Address: Al-Ihsaa Street, 154 11431
Phone: (011) 477-1747
Fax: (011) 4771668
Rawdah
Address: AlHassan Bin Ali St. crossing Hafsa Bint Omar St., 154 11431
Phone: (011) 493-0918
Fax: (011) 493-1972
Riyadh Main
Address: King Abdulaziz Street, 154 11431
Phone: (011) 874-4000
Fax: (011) 477-6780
Suleimania
Address: Mousa Bin Nussair Street, Sulamaniyah, 154 11431
Phone: (011) 463-0772
Fax: (011) 463-0704
Um Al Hammam (I)
Address: Security Forces Compound, 154 11431
Phone: (011) 482-3515
Fax: (011) 482-2937
Wealth Management***
Address: Al Worood District, Olaya Street, 154
Phone:
Fax: (011) 419-8341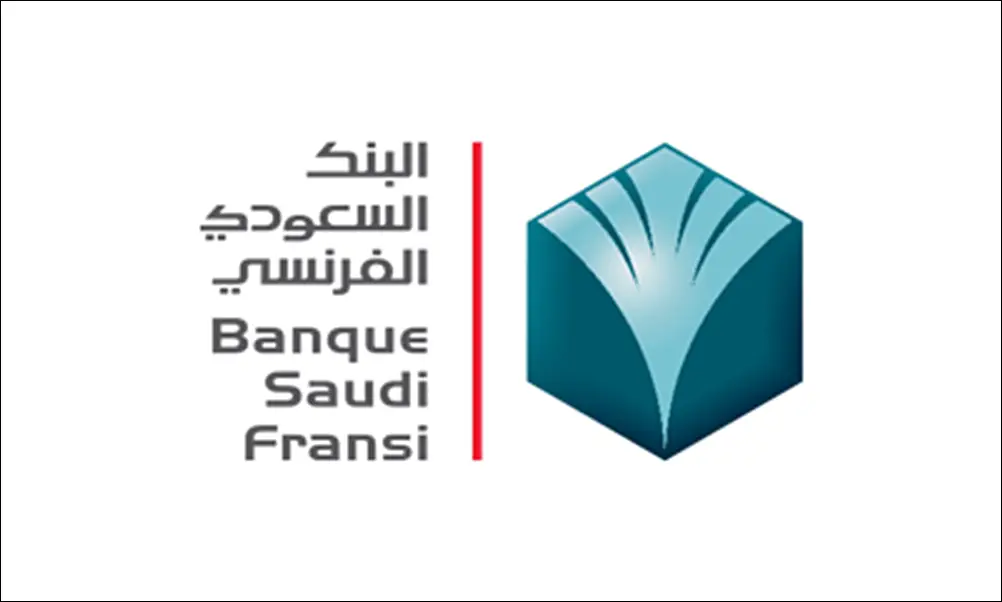 List of Banque Saudi Fransi Bank ATMs Locations in Riyadh, Saudi Arabia
10TH STREET THUGBAH ( Mishal GS )
Location: 10th
District: AlThuoqbah
ABDULLATEEF JAMEEL-JOUF
Location: King Saud Bin Abdulaziz
District: AlShifa
ABHA MAIN BRANCH
Location: Umar Ibn Abdulaziz
District: Thirah
ABHA MAIN BRANCH
Location: Umar Ibn Abdulaziz
District: Thirah
ABHA MAIN BRANCH
Location: Umar Ibn Abdulaziz
District: Thirah
Abhour Gas Station
Location: Alkurnaysh Rd
District: AlMarjan
ABQAIQ CENTRAL ADMIN BLDG.
Location: AL Montazah
District: Al Farha – Aramco Saudia
ABU WALEED CENTER
Location: King Abdul Aziz
District: Tharh
Adeem Company
Location: Unnamed Street
District: Ash Shati
Al Ahsa Municipality Bldg.
Location: Ein Najem
District: Ein Najem
Al Arbaeen St Gas Station
Location: Prince Muteab bin Abdulaziz Street
District: Meshrifah
Al Daba'an Gas Station
Location: Prince Abdulelah Bin Abdulaziz Rd
District: Unnamed District
Al Deera Center – Walk Thru
Location: Al Muqaybirah St
District: AlDirah
Al Drees Gas Station
Location: Prince Fasial bin Fahad
District: Airport
Al Fouzan Gas Station ATM 1 – (Dual Dispenser)
Location: Boukhari Street
District: AlRayyan
Al Fouzan Gas Station ATM 2
Location: Qurtobah ST.
District: AlRihab
Al Hadlaq Gas Station (AL Drees)
Location: 18th
District: AlSalam
AL QAHTANI Gas Station (Taimaa)
Location: Prince Naif
District: Alsulaimaneiah AlJanoubeiah
AL RAWDAH BRANCH JEDDAH
Location: Prince Saud Al Faisal
District: AlAjaweed
AL RAWDAH BRANCH JEDDAH
Location: Prince Saud Al Faisal
District: AlRawdah
Al Sharbatly Clod Store
Location: Abdullah Ash Sharbatli
District: AlSafa
Al Thubaiti Gas Station
Location: Shihar
District: AlSadad
AlAayd Gas Station
Location: Istanbul St
District: AlSulay
ALAHSA MUNICIPALITY ALSOUK AREA
Location: King Abdulaziz
District: AlRifah AlJanubeiah
ALAJAJI Gas Station DHAHRAN MAIN ROAD
Location: AL Dharan Rd
District: Unnamed District
AlAmal Gas Station
Location: 25th St.
District: AlShuhada AlShamaleiah
ALAMEEN CENTER
Location: Falastin
District: Bani Malik
ALAMWAJ Gas Station
Location: King abdulaziz
District: AlKhalej
ALANDALUS BRANCH
Location: Ali Bin Abe talib
District: AL Rayan
ALANDALUS BRANCH
Location: Ali Bin Abe talib
District: AL Rayan
ALANDALUS BRANCH
Location: Ali Bin Abe talib
District: AL Rayan
ALASHI CENTER – ANDALUS St.
Location: King Faisal Rd
District: AlNuzhah
ALASIMAH G/S RAIL WAY ROAD
Location: Prince saud Bin Jlowy
District: AlMazrouyah
AlAwaji Gas Station
Location: Airport Rd
District: AlArid
AlAwali Branch
Location: Ibrahaim AlJafali
District: AlAwaly
AlAwali Branch
Location: Ibrahaim AlJafali
District: AlAwaly
AlBader Center
Location: Al Imam Turki Ibn Abdullah Rd
District: Olayya
AlBairony Company (Walk Thru)
Location: Unnamed Street
District: Industrial Area
AlBasateen Branch
Location: Ismail Ibn Kathir,
District: AlBasateen
AlBasateen Branch
Location: Ismail Ibn Kathir,
District: AlBasateen
AlBasateen Branch
Location: Ismail Ibn Kathir,
District: AlBasateen
AlBasateen Branch
Location: Ismail Ibn Kathir,
District: AlBasateen
ALBURAIDI G/S KING KHALED STREET
Location: King Khalid
District: AlJalawiyah
AlBustan Compound
Location: King Abdulaziz Rd
District: Al Aarid
ALBUSTAN Gas Station
Location: Prince Talal
District: AlRashdiyah
AlBwadi Branch
Location: King Fahd Rd
District: AlBawadi
AlBwadi Branch
Location: King Fahd Rd
District: AlBawadi
AlBwadi Branch
Location: King Fahd Rd
District: AlBawadi
ALDAHAB ALASWAD Gas Station
Location: Abi Haitham Al Ansari
District: AlMuhammadiah
AlDanube – Al-Salam
Location: Ain Najem
District: Middle of ALAhssa
AlDanube -Al-Salmaniyah
Location: King Abdullah
District: Alsulaimaneiah AlJanoubeiah
Al-Dhaheya Markets
Location: King Saud
District: King Fahad District
ALDIFIAH Gas Station
Location: King Khalid Rd
District: Unnamed District
ALDOHA BRANCH
Location: Abdullah Bin Abbas
District: AL Doha AL Janobeyah
ALDOHA BRANCH
Location: Abdullah Bin Abbas
District: AL Doha AL Janobeyah
AlDohan Gas Station
Location: Al Athaybah Ash Shamaliyyah Agricultural Subdivision
District: AlAthaybah
ALDOSARY DRIVE UP KHALEEJ STREET Mall
Location: AlKhaleej
District: AlShati AlShargi
AlDossary Gas Station – (Fuel Why)
Location: King Abdullah
District: AlNaifeiah
ALDOSSARY OFF SITE-KHOBAR
Location: 22nd
District: AlAqrabiyah
AlEdres AlFakriah Gas Sation
Location: Bni Mailk
District: Al Shulah
AlEzdihar Building
Location: Tabuk
District: AlEzdihar
ALFAKHRIYAH Gas Station (Fuel Why)
Location: Jubail Dahran Highway
District: AL Sholah
AL-FANATEER MARKET
Location: AL Shati
District: Al Fanater
ALFANOOS MARKETS
Location: Al Baladeah
District: Al Aziziyah
ALFIDI CENTER
Location: Al Makaronah
District: Mishrifah
ALGHADEER NEW BRANCH EXIT5
Location: King Abdulaziz Rd
District: AlGhadir
ALGHADEER NEW BRANCH EXIT5
Location: King Abdulaziz Rd
District: AlGhadir
ALGHADEER NEW BRANCH EXIT5
Location: King Abdulaziz Rd
District: AlGhadir
ALGHAMDI Gas Station PLAN91 – (Dual Dispenser )
Location: Omar Bin Al Khattab
District: Ohod
ALGHANEM Gas Station
Location: Prince Naif Bin Abdulaziz
District: AlAtheer
AlGuzi Commercial Center, Thulaim St.
Location: Abu Ayyub Al-Ansari
District: AlMarqab
ALHAMLAJI G/S – DHAHRAN
Location: Al Samaey
District: AlJamiah
ALHAMRA BRANCH
Location: King adullah
District: AlHamra
ALHAMRA BRANCH
Location: King adullah
District: AlHamra
ALHAMRA BRANCH
Location: King Adullah
District: AlQuds
AlHaraj Market
Location: King Fahad
District: AlHasa Down Town
AlHarbi Gas Station
Location: Abdullah Suliman
District: Al Fayha'a
ALHAZEM HOTEL ( AlAbdaly )
Location: King Saud Bin Abdulaziz
District: AlSharqiyah
ALJASER G/S KING ABDULAZIZ ROAD
Location: King abdulaziz
District: AlKhubar AlShamaleiah
AL-JAZEERAH SUPERMARKET 1
Location: Musa Ibn Nusair St
District: AlSulaimaneiah
AL-JAZEERAH SUPERMARKET 2
Location: Musa Ibn Nusair St
District: AlSulaimaneiah
ALJOUF MAIN BRANCH
Location: King Fahad bin Abdulaziz
District: AlSinayah Project
ALJOUF MAIN BRANCH
Location: King Fahad bin Abdulaziz
District: AlSinayah Project
ALJOUF MAIN BRANCH
Location: King Fahad bin Abdulaziz
District: Sinaiyah Project
ALJOUF MAIN BRANCH
Location: King Fahad bin Abdulaziz
District: Sinaiyah Project
ALKADSI Gas Station
Location: Unnamed Street
District: Wadi Najran
ALKANDARAH BRANCH
Location: King Fahd Rd
District: AlKandarah
ALKANDARAH BRANCH
Location: King Fahd Rd
District: AlKandarah
ALKHALEEJ BRANCH KHORAIS ROAD EXIT30
Location: Salman Al Farsi,
District: AlNahdah
ALKHALEEJ BRANCH KHORAIS ROAD EXIT30
Location: Salman Al Farsi,
District: AlNahdah
ALKHALEEJ CENTER – SALMAN ALFARSI St.
Location: Salman Al Farsi,
District: AlKhaleej
ALKHALIDIAH BRANCH
Location: King Abdulaziz
District: AlOwamreiah
ALKHALIDIAH BRANCH
Location: King Abdulaziz
District: AlOwamreiah
ALKHALIDIAH BRANCH
Location: King Abdulaziz
District: AlOwamreiah
ALKHALIDIAH Gas Station
Location: AlImam Faisal bin turki
District: AlKhalidiyah
Al-Kharj Branch, King Fahad Rd.
Location: King Fahad bin Abdulaziz
District: AlAliya
Al-Kharj Branch, King Fahad Rd.
Location: King Fahad bin Abdulaziz
District: AlAliya
Al-Kharj Branch, King Fahad Rd.
Location: King Fahad bin Abdulaziz
District: AlAliya
ALKHONANI G/S #11 – JUBAIL
Location: Dhahran-Jubail HighWay
District: Unnamed District
AlKindarah
Location: King Fahd Rd,
District: Al Kandarah
Al-Louqmany Gas Station
Location: Prince Nasser bin Masud
District: AlRasifah
AlMalek Road Branch
Location: King Abdul Aziz
District: AlMarjan
AlMalek Road Branch
Location: King Abdul Aziz
District: AlMarjan
AlMalek Road Branch
Location: King Abdul Aziz
District: Almurjan
ALMANHAL G/S
Location: South Rd
District: Sinaeyat AlThuoqbah
ALMARKAZ VILLAGE
Location: Al Markaz
District: AlMarkaz
ALMARTAN Gas Station
Location: King Fahd Rd
District: Scheme 5
AlMarwah Branch
Location: Hira St
District: AlMarwah
AlMarwah Branch
Location: Hira St
District: AlMarwah
AlMarwah Branch
Location: Hira St
District: AlMarwah
AlMashtal Drive Up
Location: King Fahad bin Abdulaziz
District: AlAliya
AlMather Commercial Building
Location: At Tuyur
District: Umm Al Hamam Al Sharqi
AlMawa Building
Location: Al Abbas Ibn Ubadah
District: Al Jabirah
AlMohamdiya Center
Location: King Abdullah
District: Assad
AlMostahlik Center
Location: Al Baghdadi
District: AlBwadi
ALMOUJEL PLAZA-HAIL
Location: King Abdulaziz Rd
District: AlZubarah
ALMOUSTAQBAL HOSPITAL
Location: Mohammed Fida
District: Al Thaghr
ALMUGHEER Gas Station
Location: Prince Abdulmajeed Ibn Abdulaziz
District: AlIskan
ALMUNAZLIAH VILLAGE
Location: Monaeyzelah
District: AlMunaizilah
AlNahada Gas Station
Location: Hira St
District: AlNahdah
ALNAHDI Gas Station
Location: Suliman AlRajhi
District: Unnamed District
ALNAJAR MALL
Location: King Abdullah
District: AlRawdah
ALNAJMAH MARKET
Location: Al-Zahra'a
District: Al Batarji
ALNASEEM BRANCH
Location: Saad Ibn Abi Waqas
District: AlNasim AlGharbi
ALNASEEM BRANCH
Location: Saad Ibn Abi Waqas
District: AlNasim AlGharbi
AlNigedan Gas Station
Location: King Abdullah
District: AlNaifeiah
ALNOAIM CENTER – PRINCE NAIF St.
Location: Prince Naif Intersection with 18th
District: AlKhoabr AlShamaleiah
ALNUZHA BRANCH
Location: Hira St
District: AlNuzhah
ALNUZHA BRANCH
Location: Hira St
District: AlNuzhah
AlOmran Gas Station Ahmed AL Hiji)
Location: King Abdulaziz
District: AlOmran ALShamaleyah
ALORAQI G/S-RAS TANNURAH
Location: King saud
District: AlRawdah
ALQAHTANI G/S PLAN 91-DAMMAM
Location: Imam Saud Bin Mohammed
District: AlManar
ALQAHTANI Gas Station
Location: Yagut AlHamwi
District: Unnamed District
ALQANBAR COMMERCIAL BUILDING
Location: Ohod
District: AlShahba
ALQUDS BRANCH
Location: AL Qods
District: Khozama
ALQUDS BRANCH
Location: AL Qods
District: Khozama
ALQUDS BRANCH ATM 2
Location: AL Qods
District: Khozama
ALRAKAH Gas Station
Location: Khalid Bin AlWaleed
District: AlRakah AlShamaleiah
AlRashid Mall 1
Location: King Fahad bin Abdulaziz
District: AlBade
AlRashid Mall 2
Location: King Fahad bin Abdulaziz
District: AlBade
AlRazi Company, Jubail
Location: Unnamed Street
District: Industrial Area
AlRuhaily Gas Station 1
Location: Makkah – Jeddah Hwy
District: AlAjaweed
AlRuhaily Gas Station 2
Location: Makkah – Jeddah Hwy
District: AlAjaweed
AlRuhaily Gas Station 3
Location: Makkah – Jeddah Hwy
District: AlAjaweed
AlSab'an Bld Rahmaneiah (JAVA TIME)
Location: King adullah
District: AlRahmaniyah
ALSAGER Gas Station (ALShlewey)
Location: Jubail Dahran Subway
District: AlWahah
ALSAHAFA NEW BRANCH
Location: Al Imam Saud Ibn Faysal
District: AlSahafah
ALSAHAFA NEW BRANCH
Location: Al Imam Saud Ibn Faysal
District: AlSahafah
ALSAHAFA NEW BRANCH
Location: Al Imam Saud Ibn Faysal
District: AlSahafah
AlSalam Aircraft Company, Riyadh
Location: Airport Road
District: King Khalid International Airport
AlSalama Center
Location: Abdul Rahman Ibn Ahmad As Sidayri
District: AlSalamah
AlSalhia Mall (ATM1)
Location: Uqdah Rd
District: AlWusaita
AlSalhia Mall (ATM2)
Location: Uqdah Rd
District: AlWusaita
AlSalhia Mall (ATM3)
Location: Uqdah Rd
District: AlWusaita
AlSawarihk Market
Location: Unnamed Street
District: Al Mahjar
AlSefa Park
Location: Prince Tala Bin abdulaziz
District: Unnamed District
ALSHAKER CENTER
Location: King Khalid Rd
District: Unnamed District
ALSHARQIYAH SHOPPING CENTER
Location: Prince Sultan
District: AlJawharah
ALSHIFA BRANCH
Location: Dirab
District: AlShifa
ALSHIFA BRANCH
Location: Dirab
District: AlShifa
AlSunbolah Gas Station
Location: Unnamed Street
District: AlMatar
ALTAWI Gas Station
Location: King Abdul Aziz
District: AlJanoob Road
AlTelal Gas Station
Location: Makkah
District: AlNaqa
Al-Turaiki Business Park
Location: King Saud Intersection with King Faisal
District: AlDoha Al Janubiyah
AlWadi Branch
Location: Abi Bakr As Siddiq
District: AlWadi
AlWadi Branch
Location: Abi Bakr As Siddiq
District: AlWadi
AlWadi Branch
Location: Abi Bakr As Siddiq
District: AlWadi
ALWAHA BRANCH
Location: King adullah
District: Alwahah
ALWAHA BRANCH
Location: King Abdullah Rd
District: Alwahah
ALWAHA BRANCH
Location: King Adullah
District: AlNuzhah
AlWasat Commercial Complex
Location: AlKarj Rd
District: AlSinayah
AlWasat Commercial Complex
Location: AlHilla
District: AlSinayah
AlWissam Gas Station
Location: Unnamed Street
District: AlWissam
AlWorud Water Station
Location: Khalid Al Sidayri
District: Al Wurud
ALYARMOUK BRANCH EXIT#9
Location: Imam Abdullah Ibn Saud Ibn Abdulaziz
District: AlYarmouk
ALYARMOUK BRANCH EXIT#9
Location: Imam Abdullah Ibn Saud Ibn Abdulaziz
District: AlYarmouk
ALYARMOUK BRANCH EXIT#9
Location: Imam Abdullah Ibn Saud Ibn Abdulaziz
District: AlYarmouk
ALYARMOUK BRANCH EXIT#9
Location: An Nassar
District: AlYarmouk
AlZafer Hospital
Location: Sufyan bin Abi AlZuhair
District: Al Amir Fawwaz Al Junoobi
AlZargah Building ( Blue )
Location: Abdul Qadir Al Jaziri
District: AlKindarh
ARAMCO – between TOWER BUILDING – core 32
Location: 6th
District: Core Area Gate32
ARAMCO – TOWER BUILDING
Location: Bolivar Dahran (Inside Aramco)
District: ARAMCO
ARAMCO ABQAIQ CLINIC
Location: King Abdulaziz
District: Al Farha – Aramco Saudia
ARAMCO BRANCH [MIDRA]
Location: Boulevard
District: Unnamed District
ARAMCO BRANCH [MIDRA]
Location: Boulevard
District: Unnamed District
ARAMCO BRANCH [MIDRA]
Location: Boulevard
District: Aramco
ARAMCO BRANCH [MIDRA]
Location: Boulevard
District: Unnamed District
ARAMCO OFFSITE – Mujamma
Location: Jadah Sharqeyah (Inside Aramco)
District: ARAMCO
Arwa Gas Sation ORAYISAH AREA
Location: King Abdul Aziz
District: AlAthaybah
Astra Super Market
Location: Prince Sultan bin Abdulaziz
District: Alaziziyah Aljadidah
AZIZIAH BRANCH – Aziziah Road
Location: Al Masjid Al Haram
District: AlAziziah
AZIZIAH BRANCH – Aziziah Road
Location: Al Masjid Al Haram
District: AlAziziah
Aziziah Gas Station (Taif Al Bahrain)
Location: King Khalid
District: AlHamra
BADER G/S DAMMAM JUBAIL ROAD
Location: Jubail Dahran Highway
District: Safwah
BADIA BRANCH
Location: Madina AlMunawrh Rd
District: Thahrat AlBadeiah
BADIA BRANCH
Location: Madina AlMunawrh Rd
District: Thahrat AlBadeiah
BADIA BRANCH
Location: Al Madinah Al Munawwarah Rd
District: Thahrat AlBadeiah
BAHA BRANCH
Location: King Abdul Aziz
District: AlZarqa'
BAHA BRANCH
Location: King Abdul Aziz
District: AlZarqa'
BALAD BRANCH
Location: Salah Ad Din
District: AlBalad
BALAD BRANCH
Location: Salah Ad Din
District: AlBalad
BETROKEMYA BUILDING-JUBAIL
Location: Unnamed Street
District: Industrial Area
Bin Dawoad AlHawaya
Location: Unnamed Street
District: AlHawaya
Bin Dawod Market ( Hira St. )
Location: Hira St
District: As Salamah
Bin Dawod Rabwa
Location: King Fahad bin Abdulaziz
District: AlRabwah
BIN DAWOOD MARKET ( Hyper Kakaia Bindawood )
Location: Ibrahim Al Khalil
District: AlKakiyah
BIN DAWOOD MARKET ( Hyper Kakaia Bindawood ) MF
Location: Ibrahim Al Khalil
District: AlKakiyah
BIN DAWOOD Supermarket ( AlHamra )
Location: Falastin
District: AlHamra
BIN FITEN Gas Station
Location: King Khalid Rd
District: AlWashaha
BIN GUSSNAH ( AlFanos GS )
Location: Unnamed Street
District: AlShurfa
BIN USAIDAN CENTER
Location: Hassan Ibn Thabit
District: Al Washha
BinDawood Taiba Center
Location: Unnamed Street
District: Badaah
BINSAADI Gas Station
Location: King Fahad
District: AlSulaimaneiah AlShamaleiah
Blue Building 2
Location: Abdul Qadir Al Jaziri
District: AlKandarh
Blue Building 3
Location: Abdul Qadir Al Jaziri
District: AlKandarh
BSF HEAD OFFICE – Cafeteria Entrance – Annex 1
Location: Kind Saud Rd
District: Murabba
BSF HEAD OFFICE – Main Entrance
Location: Kind Saud Rd
District: Murabba
BSF HEAD OFFICE – Main Entrance
Location: Kind Saud Rd
District: Murabba
BSF HEAD OFFICE – Parking Area Entrance
Location: Kind Saud Rd
District: Murabba
BSF Head Office 2
Location: Kind Saud Rd
District: AlSulimaina
BSF RBG DABAB Building – Employees Entrance
Location: Prince Abdulaziz Ibn Musaid Ibn Jalawi
District: AlSulaimaneiah
BSF RBG DABAB BUILDING – Employees Entrance
Location: Prince Abdulaziz Ibn Musaid Ibn Jalawi
District: AlSulaimaneiah
BSF Regional Management Building – Western Region
Location: King Abdullah Rd,
District: AlRuwais
Capital Market Autority
Location: King Fahad bin Abdulaziz
District: AlMohammadiyah
CHAMBER OF COMMERCE
Location: King Saud Bin Abdulaziz
District: AlEdari
Contact Center Company
Location: Abi Bakr As Siddiq
District: AlNarjes
Corner Center
Location: Prince Naif bin Abdulaziz
District: AlShera'a
CORNICHE BRANCH
Location: Al Ashreah
District: AL Shati AL Gharbi
CORNICHE BRANCH
Location: Al Ashreah
District: AL Shati AL Gharbi
CORNICHE BRANCH
Location: Al Ashreah
District: AL Shati AL Gharbi
CORNICHE BRANCH
Location: Al Ashreah
District: AL Shati AL Gharbi
CORNICHE KHOBAR
Location: Prince Turky
District: AlKhubar AlShamaleiah
Council of Cooperative Health Insurance
Location: King Fahad bin Abdulaziz
District: Almalqa
Dabab Branch
Location: Prince Musaed bin Jalawi
District: السليمانية
Dabab Branch
Location: Prince Abdulaziz Musaid Ibn Jalawi St
District: AlSulaimaneiah
DAMMAM MAIN
Location: Prince mohammed bin fahad Road
District: Al Tobaishi
DAMMAM MAIN BRANCH
Location: Prince mohammed bin fahad Road
District: Al Tobaishi
Dania Center
Location: Hira St
District: As Salamah
Danub AlAqiq
Location: Prince Muhammad Ibn Saad
District: AlAqiq
Danub Al-Mazruiyah
Location: Prince Mansour
District: Altebaishi
Danub AlNhaklah
Location: Said Ibn Zayd Rd
District: Qurtobah
Danub AlWadi Plaza
Location: Prince Mashal Ibn Abdulaziz
District: Urqah
Danub AlYarmouk
Location: Dammam Branch Rd
District: AlYarmuk
Danube Abha
Location: Prince Sultan bin Abdulaziz
District: An Nuzhah
Danube Al-Andalus
Location: Abdul Rahman At Tubayshi
District: AlAndalus
Danube AlAziyziah
Location: King Khalid
District: AL Tahliyah
Danube AlBadiah
Location: Hamzah Ibn Abdul Muttalib
District: AlUriajah Central
Danube AlGahdeer
Location: Northern Ring Rd,
District: Ghader
Danube AlMugarrazt
Location: Prince Muqrin Ibn Abdulaziz
District: AlMugarrzat
Danube AlRakah
Location: Khalid Bin AlWaleed
District: AlRakah AlShamaleiah
Danube AlRawabi
Location: Prince Saad Ibn Abdulrahman Al Awal
District: AlRawabi
Danube AlShati
Location: ALKhaleej
District: AlShati ALGharbi
Danube Al-Sohul
Location: King Abdulaziz
District: Unnamed District
Danube AlTahilya 2
Location: Prince Saud Al Faisal
District: Al Khalidiyyah
Danube AlWaha Plaza
Location: King Abdullah Rd
District: Ishbiliyah
Danube Bin Jalal Khamis Mushait
Location: Prince Sultan bin Abdulaziz
District: Um Sirar
Danube Green Oasis
Location: Ath Thumamah Road
District: AlMunasiah
Danube Hiteen
Location: Prince Turki Ibn Abdulaziz Al Awwal
District: Hiteen
Danube Hypermarket
Location: Prince Turky
District: AlYarmouk
Danube Jazan
Location: Alkurnaysh Rd
District: Ash Shati
Danube Raval Plaza
Location: King Fahad
District: AlOrain
Danybe AlBohaira
Location: ALKhaleej
District: AlBohaira
Dawerd Gas Station Drive Up ( Al Edrees )
Location: Abu Abdulrahaman Bin Aqeel
District: AlKhuzama
DHABAB Gas Station
Location: King Abdul Aziz
District: Raghadan
EASTERN CEMENT TOWER
Location: King fahad
District: AlRawabi
Emmar Gulf
Location: AL Khaleej
District: Unnamed District
Erfan Hospital 1
Location: King Fahad bin Abdulaziz
District: AlFaisaliah
Erfan Hospital 2
Location: King Fahad bin Abdulaziz
District: AlFaisaliah
EUROMARCHE MARKET – TAKHASUSI St.
Location: At Takhassusi
District: AlMathar AlShamali
EXTRA Showroom
Location: ALKhaleej
District: AlAzizeiah
Fahad Hamoud Gas Station, King Faisal Road
Location: King Faisal Rd
District: Salah Al-Din Al-Shargi
FAISALIYA BRANCH
Location: Omar Bin Al Khatab
District: Faisaleyah
FAISALIYA BRANCH
Location: Omar Bin Al Khatab
District: Faisaleyah
FAISALIYA BRANCH
Location: Omar Bin Al Khatab
District: Faisaleyah
Family Care Hospital
Location: Al Rayah
District: An Nathem
FANATEER MALL
Location: AL Shati
District: Sudair
FARM 13 MASRA MARKET NAJD
Location: Najd Rd
District: Najd
Farm Markets
Location: King Abdulaziz
District: AlWahah
Farm Markets Parking
Location: King Abdulaziz
District: AlWahah
FARM SHOPING CENTER #25
Location: King Khalid
District: AlKhuzama
FRONT OF RAYA MARKET, Sari Street
Location: Sari
District: AlRabwah
Gas Company, Jubail Industrial City
Location: Unnamed Street
District: Industrial Area
Grain Silos & Flour Mills Org Kharj Road
Location: Kharj Road
District: AlManakh
Grain Silos & Flour Mills Org.
Location: Unnamed Street
District: Unnamed District
Grain Silos & Flour Mills Org.
Location: Unnamed Street
District: Auhud Rafida
Grain Silos & Flour Mills Org.
Location: Unnamed Street
District: Unnamed District
Grain Silos and Flour Mills Organization, Dammam
Location: King Abdulaziz
District: Unnamed District
GREEN CRESCENT HOSPITAL-RIYADH
Location: Abdullmalik Bin Marwan
District: AlMutamarat
GREEN HOUSE
Location: King Abdullah
District: Unnamed District
GSFMO GRAIN SILOS (SAWAMEA ALGHILAL)
Location: Unnamed Street
District: Unnamed District
GSFMO GRAIN SILOS SAWAMEA ALGHILAL-
Location: King Fahad bin Abdulaziz
District: AlRahmaniyah
GSFMO Jeddah Islamic Port
Location: King Khalid Road
District: Jeddah Islamic Seaport
Hadeed Company Road 230 Jubail Industrial City
Location: Unnamed Street
District: Industrial Area
Hadeed Company Road 230 Jubail Industrial City
Location: Unnamed Street
District: Industrial Area
HAFER ALBATIN NEW BRANCH
Location: King Abdullah rd
District: Al Baladeyah
HAFER ALBATIN NEW BRANCH
Location: King Abdullah rd
District: Al Baladeyah
HAIL NEW BRANCH
Location: King Abdulaziz Rd
District: AlZubarah
HAIL NEW BRANCH
Location: King Abdulaziz Rd
District: AlZubarah
HAIL NEW BRANCH
Location: King Abdulaziz Rd
District: AlZubarah
HARAM PLAZA EXIT#16-RIYADH
Location: Prince Saad Ibn Abdulrahman Al Awal
District: AlFayha
Haram Plaza EXIT(16)
Location: East Ring Road
District: AlSafa
Hassan Jameel Est. for Cars
Location: AL Maared
District: King Fahad Subrub
History Gas Sation
Location: Hira St
District: Zaharh
HOFUF MAIN BRANCH
Location: Prince talal bin abdulaziz rd
District: Unnamed District
Hofuf MAIN BRANCH
Location: Prince talal bin abdulaziz rd
District: No name
Hussain Al Ali Hospital
Location: King Fahad
District: AlFaisaliah
Hyper Neto Khubar
Location: Khadem Al Harameen Al Sharefain
District: Al Olaya
Ibn Baitar Company
Location: Unnamed Street
District: Industrial Area
IBN OMAIRAH Gas Station
Location: Abi AlAswad AlDuali
District: AlNasim AlSharqi
IBN Sina Company, Road 167, Jubail
Location: Unnamed Street
District: Industrial Area
Ibn Zahr Company, 154 Road, Jubail Inds City
Location: Unnamed Street
District: Industrial Area
IceLand Theme Park
Location: Prince Sultan Rd
District: As Salamah
IN FRONT OF MADINAH AIRPORT AREA
Location: Abdullah Ibn Wadiah
District: AlMatar
Intercontinental Jubail Hotel
Location: 101 Rd
District: Al Huwailat
International Medical Center 1 ( IMC )
Location: Hail
District: AlRuwais
International Medical Center 2 ( IMC )
Location: Hail
District: AlRuwais
International Medical Center 3 ( IMC )
Location: Hail
District: AlRuwais
ISLAMIC BANK AlNhada BRANCH
Location: Umar Ibn Al Khatab Rd
District: AlRawaf
ISLAMIC BANK AlNhada BRANCH
Location: Umar Ibn Al Khatab Rd
District: AlRawaf
ISLAMIC BANK AlNhada BRANCH
Location: Umar Ibn Al Khatab Rd
District: AlRawaf
JAMEEN STREET DRIVE UP PRINCE SULTAN
Location: Abdullah ALKhalid AlSalem
District: AlWusaita
JARIR BOOK SOTRE EXIT#5
Location: Northern Ring Rd,
District: AlNafal
Jawatha Tourism City
Location: Al Arin
District: Jawatha
JAWHARAT ALSITEEN
Location: Prince Sultan Bin Abdulaziz
District: AlRabwah
Jaza Auto Car Showroom
Location: Unnamed Street
District: Sinaiyah Cars Showroom Area
JAZAN BRANCH
Location: Airport Rd
District: Airport
JAZAN BRANCH
Location: Airport Rd
District: Airport
Jeddah Main Branch ( RM Bldg, Hail )
Location: King Abdullah Rd,
District: AlRuwais
Jeddah Main Branch ( RM Bldg, Hail )
Location: King Abdullah Rd,
District: AlRuwais
Jeddah Main Branch ( RM Bldg, Hail )
Location: King Abdullah Rd,
District: AlRuwais
JUBAIL GENERAL HOSPITAL-JUBAIL
Location: King abdulaziz
District: Unnamed District
JUBAIL INDUSTRIAL BRANCH
Location: 126 Rd
District: 2nd Industrial Area
JUBAIL INDUSTRIAL BRANCH
Location: 126 Rd
District: 2nd Industrial Area
JUBAIL MAIN BRANCH
Location: King Faisal (West) Rd
District: Unnamed District
JUBAIL MAIN BRANCH
Location: King Faisal (West) Rd
District: Unnamed District
JUBAIL MAIN BRANCH
Location: King Faisal (West) Rd
District: Unnamed District
JURBA OFFSITE NAJRAN
Location: Prince Sultan Bin Abdulaziz
District: Suhab Rer
KAPSARC ATM
Location: Airport Road
District: Airport District
Khalid Jameel Bulding
Location: Shujaa Ibn Wahb
District: As Salamah
KHAMIS MUSHAIT MAIN BRANCH
Location: King Khalid Rd
District: Damak
KHAMIS MUSHAIT MAIN BRANCH
Location: Ad Dammam
District: Damak
KHAMIS MUSHAIT MAIN BRANCH
Location: Ad Dammam
District: Damak
KHAZZAN BRANCH
Location: Al Imam Faisal Ibn Turki Ibn Abdullah
District: Um Salim
KHAZZAN BRANCH
Location: Al Imam Faisal Ibn Turki Ibn Abdullah
District: Al Wisham
KHAZZAN BRANCH
Location: Al Imam Faisal Ibn Turki Ibn Abdullah
District: Al Wisham
KHOBAR AWAL BRANCH – FIRST St.
Location: 1st
District: Khobar shamaleyah
KHOBAR AWAL BRANCH – FIRST St.
Location: 1st
District: Khobar shamaleyah
Khobar Main Branch ( KAAS )
Location: King Fahad
District: AL Bandariyadh
Khobar Main Branch ( KAAS )
Location: King Fahad
District: AL Bandariyadh
Khobar Main Branch ( KAAS )
Location: King Fahad
District: AL Bandariyadh
King Abdulaziz Airport
Location: Imam Abdullah Ibn Saud Ibn Abdulaziz
District: King Abdulaziz Airport
King Abdulaziz Specialist Hospital
Location: King Fahad bin Abdulaziz
District: Alazizyah
King Fahad Branch King Fahad Rd., Olaya Dist.
Location: King Fahad bin Abdulaziz
District: AlAliya
King Fahad Branch King Fahad Rd., Olaya Dist.
Location: King Fahad bin Abdulaziz
District: AlAliya
KING KHALED HOSPITAL
Location: King Salman
District: AlBaladeyah
KING KHALED MILITARY HOUSING KHASHM
Location: As Slamah
District: AlRimayah
King Salman Humanitarian Center
Location: Prince Sultan Bin Abdulaziz Road
District: AlSulaimania
Kingdom Hospital
Location: King Abdulaziz Rd
District: AlRabai
Kudai Branch
Location: Third Ring Road
District: AlTagwa
Kudai Branch
Location: Third Ring Road
District: AlTagwa
LADIES GOLD MARKET
Location: King Khalid
District: AlRafah AlJanubeiah
Lulu Grand Mall
Location: Dhahran Jubail Expy
District: Yarmok
Lulu Haypermarket AlSulimania
Location: King Abdullah
District: AlSulimaina AlJanobeyah
LULU HYPER MARKET GATE#1 AlBataha Area
Location: Albataha
District: AlDirah
LULU HYPER MARKET GATE#2 AlBataha Area
Location: Albataha
District: AlDirah
Lulu Hypermarket AlHarmeen
Location: Haramain Road
District: AlMarwah
LULU HYPERMARKET FFA01
Location: King Faisal bin Abdulaziz Road
District: AlMurabba
LULU HYPERMARKET FFA02
Location: King Faisal bin Abdulaziz Road
District: AlMurabba
LULU HYPERMARKET GFA01
Location: King Faisal bin Abdulaziz Road
District: AlMurabba
LULU HYPERMARKET GFA05
Location: King Faisal bin Abdulaziz Road
District: AlMurabba
Lulu Hypermarket Prince Fawaz
Location: Unnamed Street
District: Al Amir Fawaz Al Janouby
LULU MARKET
Location: Prince Turky
District: AlKhubar AlJanubeiah
Maaden – Ras AlKhair
Location: Raas Al Zoor
District: Unnamed District
Maaden Mining Company
Location: Abi Bakr As Siddiq
District: AlMasif
MADINA MAIN BRANCH BESIDE R.O.
Location: Airport Road
District: Bani Abdul Ashhal
MADINA MAIN BRANCH BESIDE R.O.
Location: Airport Road
District: Bani Abdul Ashhal
MADINA MAIN BRANCH BESIDE R.O.
Location: Airport Road
District: Meshrifah
MADINAH NATIONAL HOSPITAL
Location: Prince Abdulmajeed Ibn Abdulaziz
District: Ash Shuraybat
MAKRY Gas Station
Location: Sub – Dhahran-Jubail Rd
District: Al Senaiyah
Mandaren Avenue
Location: Hira St
District: AlMarwah
MAROUJ Gas Station
Location: Unnamed Street
District: Morooj AlAmir
MAROUJ NEW BRANCH
Location: King Abdullah Rd,
District: AlMorouj
MAROUJ NEW BRANCH
Location: King Abdullah Rd,
District: AlWurood
MASA Company
Location: Unnamed Street
District: Third Industrial City
Mastour Company
Location: King Faisal Rd
District: Atuod
MOAGLIYAH CENTER
Location: Al Imam Muhammad Ibn Saud Ibn Muqrin
District: AlDirah
Modern South Exhibition, Shifa Dist.
Location: Al Khalil Ibn Ahmad
District: AlMarwah
Mofareh Gas Station (Petrol Km)
Location: Unnamed Street
District: AlMoruj
Mohammadiya Dammam Branch
Location: Prince Naif
District: AL Mohamadiyah
Mohammadiya Dammam Branch
Location: Prince Naif
District: AL Mohamadiyah
Mohammadiya Dammam Branch
Location: Prince Naif
District: AL Mohamadiyah
Mohammadiya Riyadh Branch
Location: King adullah
District: Mohammadiya
Mohammadiya Riyadh Branch
Location: King adullah
District: Mohammadiya
Mohammed Rafeed AlOnizy Building
Location: Unnamed Street
District: Muroj AlAmer
MUBARRAZ MAIN BRANCH
Location: Makkah Rd
District: AlQadisiyah
MUBARRAZ MAIN BRANCH
Location: Makkah Rd
District: AlQadisiyah
MUBARRAZ NORTH BRANCH
Location: Prince Tala
District: AL Rashedeyah
MUBARRAZ NORTH BRANCH
Location: Prince Tala
District: AL Rashedeyah
MUBARRAZ NORTH BRANCH
Location: Prince Tala
District: AL Rashedeyah
MUBARRAZ NORTH BRANCH
Location: King Abdulaziz
District: AlOwamreiah
My Clinic
Location: Prince Sultan bin Abdulaziz
District: AlMohamdia
Nabras Gas Station – Makrona St.
Location: AlMakronah
District: AlNuzhah
NAFT G/S – KHOBAR
Location: Prince Sultan
District: ALRakah AlJanobeyah
NAFT G/S KING ABDULAZIZ ROAD
Location: King Fahad
District: AlBandariyah
Naft Gas Station Farazdaq
Location: Al Farazdaq Road
District: AlDubbat
Naft Gas Station Tahliyah
Location: Prince Mohammed Bin Abdulaziz
District: AlAndalus
NAHDA BRANCH
Location: Hira St
District: Al-Zahra'a
NAHDA BRANCH
Location: Hira St
District: Al-Zahra'a
Najran Main Branch
Location: King Abdul Aziz
District: AlDubbat
Najran Main Branch
Location: King Abdul Aziz
District: AlDubbat
Najran Main Branch
Location: King Abdul Aziz
District: AlDubbat
Najran Main Branch
Location: King Abdul Aziz
District: AlDubbat
NAKHEEL BRANCH-RIYADH
Location: An Nakheel
District: AlNakhil
NAKHEEL BRANCH-RIYADH
Location: Northern Ring Rd
District: AlNakhil
NAKHEEL BRANCH-RIYADH
Location: Northern Ring Rd
District: AlNakhil
NAMAR DIRAB SHIFA AREA-RIYADH
Location: Dirab
District: Namar
Nesto Super Market Jubail Town
Location: King Abdulaziz
District: Unnamed District
NEW BRANCH BURAIDAH
Location: Prince Faisl bin Bander bin Abdulaziz
District: AlSafra
NEW BRANCH BURAIDAH
Location: Prince Faisl bin Bander bin Abdulaziz
District: AlSafra
NEW BRANCH BURAIDAH
Location: Prince Faisl bin Bander bin Abdulaziz
District: AlSafra
New Jeddah National Hospital
Location: Wizarat Ad Dakhiliyyah
District: AlHamra
NEW SULIMANIYAH BRANCH
Location: Musa Ibn Nusair St
District: AlSulaimaneiah
NEW SULIMANIYAH BRANCH
Location: Musa Ibn Nusair St
District: AlSulaimaneiah
NEW SULIMANIYAH BRANCH
Location: Musa Ibn Nusair St
District: AlSulaimaneiah
New Sultanh Branch
Location: Abo Bakr Al Siddiq
District: Alqiblatayin
New Sultanh Branch
Location: Abo Bakr Al Siddiq
District: Alqiblatayin
NOVOTEL PRINCE PARK ATM-DAMMAM
Location: King Fahad
District: AlKhalediah AlShamaleiah
Olaya AlKhobar Branch
Location: Bashar Bin Bord
District: Olaya
Olaya AlKhobar Branch
Location: Bashar Bin Bord
District: Olaya
OLAYA BRANCH BBC
Location: Olaya
District: AlWurood
OLAYA BRANCH BBC
Location: Olaya
District: AlWurood
OLD AIRPORT ROAD BRANCH
Location: Abdullah Sulayman
District: AlFayha
OLD AIRPORT ROAD BRANCH
Location: Abdullah Sulayman
District: AlFayha
OLD AIRPORT ROAD BRANCH
Location: Abdullah Sulayman
District: AlFayha
OLD MAKKAH ROAD BRANCH KILO#3-JEDDA
Location: Old Makkah Rd
District: AlThagr
OLD MAKKAH ROAD BRANCH KILO#3-JEDDA
Location: Old Makkah Rd
District: AlThagr
ONAIZAH BRANCH
Location: Ash Shabili
District: Shikhah
ONAIZAH BRANCH
Location: Ash Shabili
District: Shikhah
ONAIZAH BRANCH DRIVE UP
Location: Prince Faisl bin Bander bin Abdulaziz
District: AlWazarat
ONAIZAH MALL
Location: Abdullah ALKhalid AlSalem
District: Alshuraimyah
ONAIZAH MALL
Location: Abdullah AlKhalid AlSalem
District: Alshuraimyah
OTAIBI Gas Station
Location: Makkah Rd
District: AlRajhi Planing
OTAISHAN Gas Station DAMMAM ROAD
Location: Othman Bin Afan
District: AlNuzhah
Palestain Branch
Location: Falastin
District: AlHamra
Palestain Branch
Location: Falastin
District: AlHamra
Panda AlAzizya Al-Jiser District, Khobar
Location: Noman Bin Haretha
District: AlAzizyah
Panda AlFaisalya Alkhalifa Omer St.
Location: Omar Bin Al Khattab
District: AlFaisaliah
Panda Jubail Plaza – Madina St.
Location: West King Faisal
District: Unnamed District
PANDA MARKET – GHURABI AREA
Location: Al Farazdaq
District: AlMalaz
Panda Mubarraz,AlHassa
Location: King Abdullah
District: Unnamed District
Panda Sihat – Gulf Street
Location: ALKhaleej
District: AlMuntazah
PANDA SUPERMARKET
Location: Omar Bin Al Khattab
District: AlMatar
PETRO Gas Station ALKHALEEJ ROAD
Location: ALKhaleej
District: AlNaseem
Petroleum United Gas Station, Khaleed Bin
Location: Khalid Bin AlWaleed
District: ALRakah AlJanobeyah
Prince Muteab Bin Abdulaziz
Location: Kind Saud Rd
District: AlShifa
Prince Muteab Complex
Location: Prince Muteab bin Abdulaziz Street
District: Bani Malik
Qassim Cement Factory
Location: Unnamed Street
District: AlTarafieah
Qassim Cement Factory CAM
Location: Unnamed Street
District: AlTarafieah
Qatif Main Branch
Location: Abdullah Bin Al Hareth
District: AL Ridah
Qatif Main Branch
Location: Abdullah Bin Al Hareth
District: AL Ridah
Qatif Main Branch
Location: Abdullah Bin Al Hareth
District: AL Ridah
RABWAH BRANCH
Location: AlAhsa
District: AlZahra'
RABWAH BRANCH
Location: AlAhsa
District: AlZahra'
RAKAH BRANCH-KHOBAR NORTH
Location: King Faisal
District: Al Rakah Al Janobeyah
RAKAH BRANCH-KHOBAR NORTH
Location: King Faisal
District: Al Rakah Al Janobeyah
RAKAH BRANCH-KHOBAR NORTH
Location: King Faisal
District: Al Rakah Al Janobeyah
Rashid Building
Location: Kind Saud Rd
District: AlSulimaina
RAWDAH BRANCH RIYADH
Location: Al Hasan Ibn Ali
District: AlRawdah
RAWDAH BRANCH RIYADH
Location: Al Hasan Ibn Ali
District: AlRawdah
RAYYAN BRANCH
Location: Al-Imam Ahmad Bin Hanbal
District: AlRayyan
RAYYAN BRANCH
Location: Al-Imam Ahmad Bin Hanbal
District: AlRayyan
Riyadh Corporate Branch
Location: King Abdulaziz Rd
District: AlWazarat
Riyadh Corporate Branch
Location: King Abdulaziz Rd
District: AlWazarat
Riyadh Main BRANCH
Location: King Abdulaziz Rd
District: AlWazarat
Riyadh Main BRANCH
Location: King Abdulaziz Rd
District: Alwazarat
Riyadh Main BRANCH – (Dual Dispenser)
Location: King Abdulaziz Rd
District: AlWazarat
RIYADH MEDICAL CENTER – OROBA St.
Location: Al Urubah Rd
District: AlSulaimaneiah
Rubeen Plaza ATM 1
Location: Northern Ring Rd,
District: Hiteen
Rubeen Plaza ATM 2
Location: Northern Ring Rd,
District: Hiteen
SABEN BRANCH
Location: Prince Majid Rd
District: Al Aziziyah
SABEN BRANCH
Location: Prince Majid Rd
District: Al Aziziyah
SABIC – Tasnee Company, Jubail
Location: Unnamed Street
District: Industrial Area
Sabic Eiradah Tower Bldg. – Jubail
Location: AL Sheraa
District: Sudair
SADAF Company – Jubail Industrial City
Location: Abu Ali
District: Industrial Area
SADARA Company
Location: Unnamed Street
District: First Industrial Support Area
SADEQ Gas Station OHUD ROAD
Location: Ohod
District: AlRawdah
Safa Branch
Location: Prince Mutaib bin Abdulaziz
District: AlSafa
SAFA BRANCH
Location: Prince Mutaib bin Abdulaziz
District: AlSafa
Safa Branch
Location: Prince Mutaib bin Abdulaziz
District: AlSafa
SAFCO Company
Location: Unnamed Street
District: Industrial Area
Salman Center
Location: King Fahad bin Abdulaziz
District: AlNaziyah
SALMANIYAH BRANCH
Location: Al Riyadh
District: AlSalmaneiah AlShamaleiah
SALMANIYAH BRANCH
Location: Al Riyadh
District: AlSalmaneiah AlShamaleiah
SALMANIYAH BRANCH
Location: Al Riyadh
District: AlSalmaneiah AlShamaleiah
Sary Branch
Location: Sari
District: AlKhalidiyah
Sary Branch
Location: Sari
District: AlKhalidiyah
SASCO Al-Shatee Gas Staion
Location: King Abdulla Bin Abdulaziz
District: Alshatee Alsharqi
SASCO Gas Station, Othman Bin Afan St., Dammam
Location: Othman Bin Afan
District: AlMuraikabat
Saudi Air Navigation Service
Location: Main Jawatha
District: An Naseem
Saudi Aramco Othmaneiah Gas Plant
Location: Unnamed Street
District: Othmaneyah
SAUDI FUEL Gas Station
Location: Abu Baker Al Sidiq
District: AlManar
SAUDI KAYAN-JUBAIL
Location: Unnamed Street
District: Industrial Area
Saudi Petroleum Services Polytechnic
Location: Prince Muteab
District: AL Nozha
SAWAME ALGHELAL GSFMO
Location: AlLukaitah
District: Unnamed District
Security Forces Compound – Um Al-Hammam
Location: Unnamed Street
District: Um AlHamam
SHARAFIYAH QUARTER
Location: Jawharah Bint Ibn Muammar
District: AlSharafiyah
SHARQ COMPANY-JUBAIL
Location: Unnamed Street
District: Industrial Area
Siteen Makkah Branch
Location: Al Hujoon St
District: AlZahir
Siteen Makkah Branch
Location: Al Hujoon St
District: AlZahir
Siteen Makkah Branch
Location: Al Hujoon St
District: AlZahir
Siyhat Branch ATM 1
Location: Omar Bin Abdulaziz
District: AL Noor
Siyhat Branch ATM 2
Location: Omar Bin Abdulaziz
District: AL Noor
Siyhat Branch CAM 1
Location: Omar Bin Abdulaziz
District: AL Noor
SOUK ALHIJAZ
Location: Ibn Qasim Al Khawarizmi
District: AlBawadi
SOUK ALHIJAZ
Location: Ibn Qasim Al Khawarizmi
District: AlBawadi
SOUK ALKHAIMA
Location: King Khalid Rd
District: AlHindawiah
Souk AlKhaima 2
Location: Al Ghitrifi
District: AlHindawiah
SOUK ALSHATEE ALJADEED
Location: Ahmad Al Attas
District: AlZahra'
Souk AlShatee Lobby
Location: Ahmad Al Attas
District: Al-Zahra'a
SPAR Hypermarket Al Munsiyah
Location: Anas Ibn Malik Road
District: Al Munsiyah
SPAR Hypermarket AlNuzha
Location: Sufyan bin Abi Zuhair
District: AlNuzhah
SPAR Hypermarket AlNuzha
Location: Othman Bin Afan
District: Alyasmen
STC – Abha Main Customer Service Building
Location: Unnamed Street
District: Downtown
STC Al-Nuzalh
Location: AlFalah
District: AlNazla AlYamaneiah
STC COMPOUND
Location:
District: AlMursalat
STC Customer Care Building
Location: AlItisalat
District: AlItisalat
Suliman Fakiah Hospital
Location: Falastin
District: AlHamra
Suweidi Comm'l Center – Suweidi Dist
Location: As Suwaidi Al Am
District: AlSuwaidi
Suweikit Gas Station
Location: King Abdulaziz Rd
District: Madinat Al Umal
SUWEIKIT MALL
Location: King Fahad intersection with 7th
District: AlKhobar AlShamaleiah
SWAIDI BRANCH-RIYADH
Location: Western Ring
District: AlSuwaidi AlGharbi
SWAIDI BRANCH-RIYADH
Location: Western Ring
District: AlSuwaidi AlGharbi
SWAIDI BRANCH-RIYADH
Location: Western Ring
District: AlSuwaidi AlGharbi
TAAWON BRANCH BETWEEN EXIT 6&7
Location: Northern Ring Rd
District: AlTaawon
TAAWON BRANCH BETWEEN EXIT 6&7
Location: Northern Ring Rd
District: AlTaawon
TAAWON BRANCH BETWEEN EXIT 6&7
Location: Northern Ring Rd
District: AlTaawon
TAAWON BRANCH BETWEEN EXIT 6&7
Location: Northern Ring Rd
District: AlTaawon
TABOUK BRANCH
Location: King Fahad bin Abdulaziz
District: AlMahrajan
TABOUK BRANCH
Location: King Fahad bin Abdulaziz
District: AlMahrajan
TABOUK BRANCH
Location: King Fahad bin Abdulaziz
District: AlMahrajan
TABOUK BRANCH
Location: King Fahd Rd,
District: AlMahrajan
TAHLIYAH BRANCH
Location: Prince Mohammed Bin Abdulaziz
District: AlAndalus
TAHLIYAH BRANCH
Location: Prince Mohammed Bin Abdulaziz
District: AlAndalus
TAHSEEN MARKET – HAYER St.
Location: Al Haeer Road
District: AlAziziah
TAIF BRANCH
Location: Shubra
District: AlAziziah
TAIF BRANCH
Location: Shubra
District: AlAziziah
Talal Jamal Exhibition
Location: Unnamed Street
District: Unnamed District
Tasheel Company
Location: Suwaid Bin Sakher
District: Al Muhammadiyah
Thafer AlQahtani Showroom
Location: Unnamed Street
District: AlMa'ared AlKhamias
UM ALQURA Gas Station
Location: Umm Al Qura
District: AlSafa
UNITED COMPANY-JUBAIL
Location: Unnamed Street
District: Industrial Area
United Operation Center 911
Location: Prince Sultan bin Abdulaziz
District: AlMashaer
Vegetable Market
Location: Fahad bin Bader bin Abdulaziz
District: AlRahmaniyah
VEGETABLE MARKET
Location: Al Madinah Rd
District: Ad Dulayah
Wazarat 1, Prince Faisal Bin Turki St.
Location: Prince Faisal Ibn Turki Ibn Abdul Aziz
District: AlWazarat
Wazarat 2, Sheikh Abdulrahman Bin Hassan St.
Location: Ash shaikh Abdul Rahman Ibn Hasan
District: AlWazarat
Wissam Basket 1
Location: Al Imam Malik Rd
District: Badr
Wissam Basket 2
Location: Buraidah
District: AlRayyan
Women Maternity and Children Hospital
Location: Prince Abdulrahman Alsudairy
District: AlShifa
Yanbu Branch
Location: King Fahad bin Abdulaziz
District: Yanbu Al Sinaiyah
Yanbu Branch
Location: King Fahad bin Abdulaziz
District: Yanbu Al Sinaiyah