The Banque Saudi Fransi was established in the year 1977. It was a Saudi Joint Stock Company by Royal Decree No. M/23. It is affiliated with Credit Agricole Corporate and Investment Bank which is a fully-fledged member of the Credit Agricole Group (2nd largest bank in France).
Also Read: List of Banque Saudi Fransi Branches and ATMs in Riyadh, Saudi Arabia
This bank is considered as one of the best banks in the Kingdom of Saudi Arabia. And it has many different financial services like corporate banking, commercial banking, Islamic banking and retail banking that is Sharia Compliant.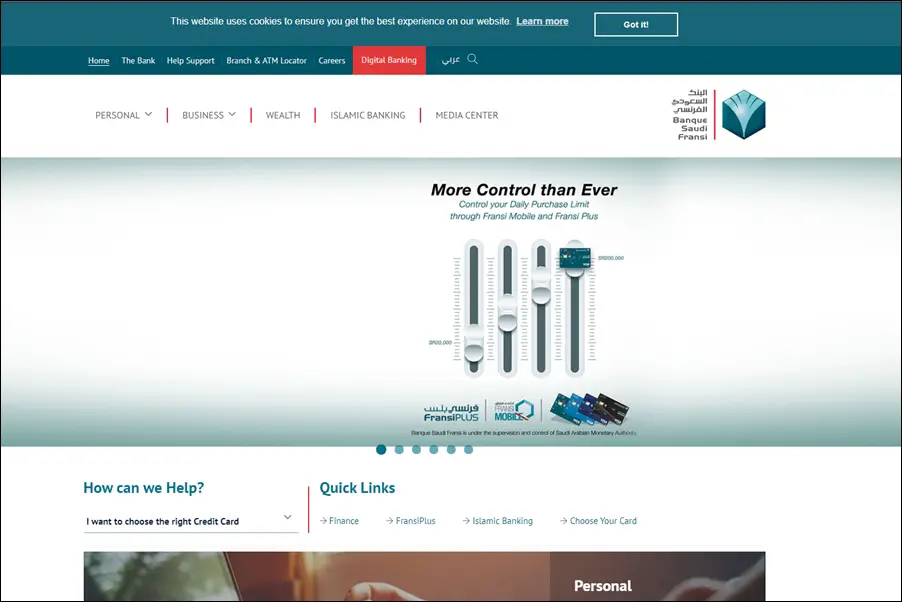 Banque Saudi Fransi Branches And ATM Machines In Jeddah, Saudi Arabia
Below is the list of Banque Saudi Fransi Bank found in Jeddah, Saudi Arabia, including their address location. So it will be easier for you to check if the branch is in your area, please do a "CTRL+F" search on your keyboard and type the bank name or location.
Al Balad
Address: King Abdulaziz Street, 216 21411
Phone: (012) 647-0888
Fax: (012) 647-1705
Al Bawadi
Address: AlAmir Fahd Street, AlBawadi District, 216 21411
Phone: (012) 682-4378
Fax: (012) 662-3472
Al Malek
Address: Malek Road Mohammadia District 216
Phone: (012) 699-9611
Fax: (012) 699-5925
Al Malek Ladies Section
Address: Malek Road, Murjan District, 216
Phone: (012) 622-5161
Fax: (012) 622-3236
Al Nahda
Address: Hera'a Street, AlNahdha District, 216 21411
Phone: (12) 662-1814
Fax: (012) 662-1815
Al Nuzha
Address: Nuzha Square, AlJawaad AlAbyad Heraa Street, 216 21411
Phone: (012) 654-6758
Fax: (012) 654-7419
Al Rawdah
Address: Prince Saud Al Faisal St., Rawdah District, 216 21411
Phone: (012) 263-1677
Fax: (012) 263-1673
Al Rawdah Ladies Section
Address: King Abdullah St., Rawdah District, 216 21411
Phone: (012) 263-1642 / 263-1677
Fax: (012) 263-1630
Al Sabaaen Street
Address: Intersection of Prince Majed St & Ghornatah St., 216 21411
Phone: (012) 672-0320
Fax: (012) 671-6916
Al Safa
Address: Al-Arbaeen Street. AlSafa District. 216 21411
Phone: (012) 671-7885
Fax: (012) 674-0376
Al Tahlia
Address: Teatro Mall. Prince Mohd. Bin AAziz St., 216 21411
Phone: (012) 669-0129
Fax: (012) 669-0452
Al Tahlia Ladies Section
Address: AlKhayyat Comml. Ctr. Prince Mohd. Bin AAziz St., 216 21411
Phone: (012) 660-9350
Fax: (012) 661-1042
AlBasateen (I)
Address: Ismail Bin Katheer St, 216 21411
Phone: (012) 234-3415
Fax: (012) 234-3428
AlKhandarah
Address: AlAmir Fahad Street (ex Sitteen Street), 216 21411
Phone: (012) 632-4118
Fax: (012) 631-6240
Jeddah Main
Address: King Abdullah Road, 216 21411
Phone: (012) 651-5151
Fax: (012) 657-4704
Jeddah Old Airport Road
Address: Abdullah Al Suleiman St, Old Airport, 216 21411
Phone: (012) 632 9014
Fax: (012) 632-9023
Jeddah Old Airport Road Ladies Section
Address: Abdullah Al Suleiman St, Old Airport, 216 21411
Phone: (012) 632-9014
Fax: (012) 632-8721
Marwa
Address: Al Heraa St. (East of Prince Majeed St), 216 21411
Phone: (012) 658-6398
Fax: (012) 658-6470
Old Makkah Road Kilo 3 (I)
Address: Old 354 Road. Kilometer 3, 216
Phone: (012) 681-8424
Fax: (012) 681-8209
Palestine St
Address: Palestine St., 216 21411
Phone: (012) 668-7313
Fax: (012) 283-0516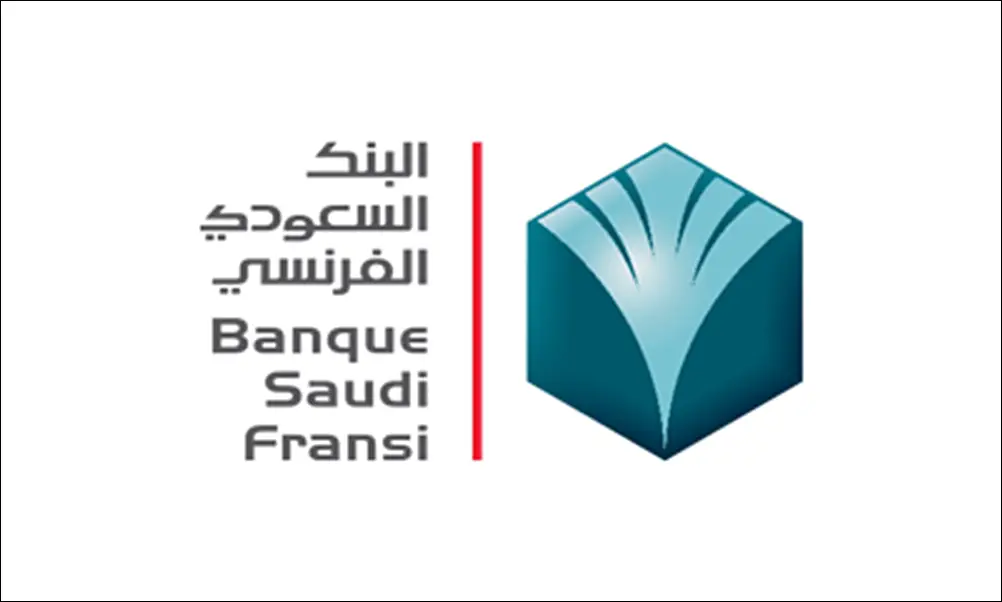 List of Banque Saudi Fransi Bank ATMs Locations in Jeddah, Saudi Arabia
Al Deera Center – Walk Thru
Location: Al Muqaybirah St
District: AlDirah
AlAayd Gas Station
Location: Istanbul St
District: AlSulay
AlBustan Compound
Location: King Abdulaziz Rd
District: Al Aarid
AlEzdihar Building
Location: Tabuk
District: AlEzdihar
ALGHADEER NEW BRANCH EXIT5
Location: King Abdulaziz Rd
District: AlGhadir
ALGHADEER NEW BRANCH EXIT5
Location: King Abdulaziz Rd
District: AlGhadir
ALGHADEER NEW BRANCH EXIT5
Location: King Abdulaziz Rd
District: AlGhadir
AlGuzi Commercial Center, Thulaim St.
Location: Abu Ayyub Al-Ansari
District: AlMarqab
ALHAMRA BRANCH
Location: King adullah
District: AlHamra
ALHAMRA BRANCH
Location: King Adullah
District: AlQuds
ALHAMRA BRANCH
Location: King adullah
District: AlHamra
AL-JAZEERAH SUPERMARKET 1
Location: Musa Ibn Nusair St
District: AlSulaimaneiah
AL-JAZEERAH SUPERMARKET 2
Location: Musa Ibn Nusair St
District: AlSulaimaneiah
ALKHALEEJ BRANCH KHORAIS ROAD EXIT30
Location: Salman Al Farsi,
District: AlNahdah
ALKHALEEJ BRANCH KHORAIS ROAD EXIT30
Location: Salman Al Farsi,
District: AlNahdah
ALKHALEEJ CENTER – SALMAN ALFARSI St.
Location: Salman Al Farsi,
District: AlKhaleej
AlMather Commercial Building
Location: At Tuyur
District: Umm Al Hamam Al Sharqi
ALNASEEM BRANCH
Location: Saad Ibn Abi Waqas
District: AlNasim AlGharbi
ALNASEEM BRANCH
Location: Saad Ibn Abi Waqas
District: AlNasim AlGharbi
AlSab'an Bld Rahmaneiah (JAVA TIME)
Location: King adullah
District: AlRahmaniyah
ALSAHAFA NEW BRANCH
Location: Al Imam Saud Ibn Faysal
District: AlSahafah
ALSAHAFA NEW BRANCH
Location: Al Imam Saud Ibn Faysal
District: AlSahafah
ALSAHAFA NEW BRANCH
Location: Al Imam Saud Ibn Faysal
District: AlSahafah
AlSalam Aircraft Company, Riyadh
Location: Airport Road
District: King Khalid International Airport
ALSHIFA BRANCH
Location: Dirab
District: AlShifa
ALSHIFA BRANCH
Location: Dirab
District: AlShifa
AlWadi Branch
Location: Abi Bakr As Siddiq
District: AlWadi
AlWadi Branch
Location: Abi Bakr As Siddiq
District: AlWadi
AlWadi Branch
Location: Abi Bakr As Siddiq
District: AlWadi
ALWAHA BRANCH
Location: King Abdullah Rd
District: Alwahah
ALWAHA BRANCH
Location: King adullah
District: Alwahah
ALWAHA BRANCH
Location: King Adullah
District: AlNuzhah
AlWasat Commercial Complex
Location: AlKarj Rd
District: AlSinayah
AlWasat Commercial Complex
Location: AlHilla
District: AlSinayah
ALYARMOUK BRANCH EXIT#9
Location: Imam Abdullah Ibn Saud Ibn Abdulaziz
District: AlYarmouk
ALYARMOUK BRANCH EXIT#9
Location: Imam Abdullah Ibn Saud Ibn Abdulaziz
District: AlYarmouk
ALYARMOUK BRANCH EXIT#9
Location: An Nassar
District: AlYarmouk
ALYARMOUK BRANCH EXIT#9
Location: Imam Abdullah Ibn Saud Ibn Abdulaziz
District: AlYarmouk
BADIA BRANCH
Location: Madina AlMunawrh Rd
District: Thahrat AlBadeiah
BADIA BRANCH
Location: Al Madinah Al Munawwarah Rd
District: Thahrat AlBadeiah
BADIA BRANCH
Location: Madina AlMunawrh Rd
District: Thahrat AlBadeiah
BSF HEAD OFFICE – Cafeteria Entrance – Annex 1
Location: Kind Saud Rd
District: Murabba
BSF HEAD OFFICE – Main Entrance
Location: Kind Saud Rd
District: Murabba
BSF HEAD OFFICE – Main Entrance
Location: Kind Saud Rd
District: Murabba
BSF HEAD OFFICE – Parking Area Entrance
Location: Kind Saud Rd
District: Murabba
BSF Head Office 2
Location: Kind Saud Rd
District: AlSulimaina
BSF RBG DABAB Building – Employees Entrance
Location: Prince Abdulaziz Ibn Musaid Ibn Jalawi
District: AlSulaimaneiah
BSF RBG DABAB BUILDING – Employees Entrance
Location: Prince Abdulaziz Ibn Musaid Ibn Jalawi
District: AlSulaimaneiah
Capital Market Autority
Location: King Fahad bin Abdulaziz
District: AlMohammadiyah
Contact Center Company
Location: Abi Bakr As Siddiq
District: AlNarjes
Council of Cooperative Health Insurance
Location: King Fahad bin Abdulaziz
District: Almalqa
Dabab Branch
Location: Prince Musaed bin Jalawi
District: السليمانية
Dabab Branch
Location: Prince Abdulaziz Musaid Ibn Jalawi St
District: AlSulaimaneiah
Danub AlAqiq
Location: Prince Muhammad Ibn Saad
District: AlAqiq
Danub AlNhaklah
Location: Said Ibn Zayd Rd
District: Qurtobah
Danub AlWadi Plaza
Location: Prince Mashal Ibn Abdulaziz
District: Urqah
Danub AlYarmouk
Location: Dammam Branch Rd
District: AlYarmuk
Danube AlBadiah
Location: Hamzah Ibn Abdul Muttalib
District: AlUriajah Central
Danube AlGahdeer
Location: Northern Ring Rd,
District: Ghader
Danube AlMugarrazt
Location: Prince Muqrin Ibn Abdulaziz
District: AlMugarrzat
Danube AlRawabi
Location: Prince Saad Ibn Abdulrahman Al Awal
District: AlRawabi
Danube AlWaha Plaza
Location: King Abdullah Rd
District: Ishbiliyah
Danube Green Oasis
Location: Ath Thumamah Road
District: AlMunasiah
Danube Hiteen
Location: Prince Turki Ibn Abdulaziz Al Awwal
District: Hiteen
EUROMARCHE MARKET – TAKHASUSI St.
Location: At Takhassusi
District: AlMathar AlShamali
Family Care Hospital
Location: Al Rayah
District: An Nathem
Grain Silos & Flour Mills Org Kharj Road
Location: Kharj Road
District: AlManakh
GREEN CRESCENT HOSPITAL-RIYADH
Location: Abdullmalik Bin Marwan
District: AlMutamarat
GSFMO GRAIN SILOS SAWAMEA ALGHILAL-
Location: King Fahad bin Abdulaziz
District: AlRahmaniyah
HARAM PLAZA EXIT#16-RIYADH
Location: Prince Saad Ibn Abdulrahman Al Awal
District: AlFayha
Haram Plaza EXIT(16)
Location: East Ring Road
District: AlSafa
IBN OMAIRAH Gas Station
Location: Abi AlAswad AlDuali
District: AlNasim AlSharqi
JARIR BOOK SOTRE EXIT#5
Location: Northern Ring Rd,
District: AlNafal
KAPSARC ATM
Location: Airport Road
District: Airport District
KHAZZAN BRANCH
Location: Al Imam Faisal Ibn Turki Ibn Abdullah
District: Al Wisham
KHAZZAN BRANCH
Location: Al Imam Faisal Ibn Turki Ibn Abdullah
District: Al Wisham
KHAZZAN BRANCH
Location: Al Imam Faisal Ibn Turki Ibn Abdullah
District: Um Salim
King Fahad Branch King Fahad Rd., Olaya Dist.
Location: King Fahad bin Abdulaziz
District: AlAliya
King Fahad Branch King Fahad Rd., Olaya Dist.
Location: King Fahad bin Abdulaziz
District: AlAliya
KING KHALED MILITARY HOUSING KHASHM
Location: As Slamah
District: AlRimayah
King Salman Humanitarian Center
Location: Prince Sultan Bin Abdulaziz Road
District: AlSulaimania
Kingdom Hospital
Location: King Abdulaziz Rd
District: AlRabai
Lulu Grand Mall
Location: Dhahran Jubail Expy
District: Yarmok
LULU HYPER MARKET GATE#1 AlBataha Area
Location: Albataha
District: AlDirah
LULU HYPER MARKET GATE#2 AlBataha Area
Location: Albataha
District: AlDirah
LULU HYPERMARKET FFA01
Location: King Faisal bin Abdulaziz Road
District: AlMurabba
LULU HYPERMARKET FFA02
Location: King Faisal bin Abdulaziz Road
District: AlMurabba
LULU HYPERMARKET GFA01
Location: King Faisal bin Abdulaziz Road
District: AlMurabba
LULU HYPERMARKET GFA05
Location: King Faisal bin Abdulaziz Road
District: AlMurabba
Maaden Mining Company
Location: Abi Bakr As Siddiq
District: AlMasif
MOAGLIYAH CENTER
Location: Al Imam Muhammad Ibn Saud Ibn Muqrin
District: AlDirah
Modern South Exhibition, Shifa Dist.
Location: Al Khalil Ibn Ahmad
District: AlMarwah
Mohammadiya Riyadh Branch
Location: King adullah
District: Mohammadiya
Mohammadiya Riyadh Branch
Location: King adullah
District: Mohammadiya
Naft Gas Station Farazdaq
Location: Al Farazdaq Road
District: AlDubbat
NAKHEEL BRANCH-RIYADH
Location: An Nakheel
District: AlNakhil
NAKHEEL BRANCH-RIYADH
Location: Northern Ring Rd
District: AlNakhil
NAKHEEL BRANCH-RIYADH
Location: Northern Ring Rd
District: AlNakhil
NAMAR DIRAB SHIFA AREA-RIYADH
Location: Dirab
District: Namar
NEW SULIMANIYAH BRANCH
Location: Musa Ibn Nusair St
District: AlSulaimaneiah
NEW SULIMANIYAH BRANCH
Location: Musa Ibn Nusair St
District: AlSulaimaneiah
NEW SULIMANIYAH BRANCH
Location: Musa Ibn Nusair St
District: AlSulaimaneiah
OLAYA BRANCH BBC
Location: Olaya
District: AlWurood
OLAYA BRANCH BBC
Location: Olaya
District: AlWurood
PANDA MARKET – GHURABI AREA
Location: Al Farazdaq
District: AlMalaz
RABWAH BRANCH
Location: AlAhsa
District: AlZahra'
RABWAH BRANCH
Location: AlAhsa
District: AlZahra'
Rashid Building
Location: Kind Saud Rd
District: AlSulimaina
RAWDAH BRANCH RIYADH
Location: Al Hasan Ibn Ali
District: AlRawdah
RAWDAH BRANCH RIYADH
Location: Al Hasan Ibn Ali
District: AlRawdah
RAYYAN BRANCH
Location: Al-Imam Ahmad Bin Hanbal
District: AlRayyan
RAYYAN BRANCH
Location: Al-Imam Ahmad Bin Hanbal
District: AlRayyan
Riyadh Corporate Branch
Location: King Abdulaziz Rd
District: AlWazarat
Riyadh Corporate Branch
Location: King Abdulaziz Rd
District: AlWazarat
Riyadh Main BRANCH
Location: King Abdulaziz Rd
District: AlWazarat
Riyadh Main BRANCH
Location: King Abdulaziz Rd
District: Alwazarat
Riyadh Main BRANCH – (Dual Dispenser)
Location: King Abdulaziz Rd
District: AlWazarat
RIYADH MEDICAL CENTER – OROBA St.
Location: Al Urubah Rd
District: AlSulaimaneiah
Rubeen Plaza ATM 1
Location: Northern Ring Rd,
District: Hiteen
Rubeen Plaza ATM 2
Location: Northern Ring Rd,
District: Hiteen
Security Forces Compound – Um Al-Hammam
Location: Unnamed Street
District: Um AlHamam
SHARAFIYAH QUARTER
Location: Jawharah Bint Ibn Muammar
District: AlSharafiyah
SPAR Hypermarket Al Munsiyah
Location: Anas Ibn Malik Road
District: Al Munsiyah
SPAR Hypermarket AlNuzha
Location: Sufyan bin Abi Zuhair
District: AlNuzhah
SPAR Hypermarket AlNuzha
Location: Othman Bin Afan
District: Alyasmen
STC COMPOUND
Location:
District: AlMursalat
Suweidi Comm'l Center – Suweidi Dist
Location: As Suwaidi Al Am
District: AlSuwaidi
SWAIDI BRANCH-RIYADH
Location: Western Ring
District: AlSuwaidi AlGharbi
SWAIDI BRANCH-RIYADH
Location: Western Ring
District: AlSuwaidi AlGharbi
SWAIDI BRANCH-RIYADH
Location: Western Ring
District: AlSuwaidi AlGharbi
TAAWON BRANCH BETWEEN EXIT 6&7
Location: Northern Ring Rd
District: AlTaawon
TAAWON BRANCH BETWEEN EXIT 6&7
Location: Northern Ring Rd
District: AlTaawon
TAAWON BRANCH BETWEEN EXIT 6&7
Location: Northern Ring Rd
District: AlTaawon
TAAWON BRANCH BETWEEN EXIT 6&7
Location: Northern Ring Rd
District: AlTaawon
TAHSEEN MARKET – HAYER St.
Location: Al Haeer Road
District: AlAziziah
Wazarat 1, Prince Faisal Bin Turki St.
Location: Prince Faisal Ibn Turki Ibn Abdul Aziz
District: AlWazarat
Wazarat 2, Sheikh Abdulrahman Bin Hassan St.
Location: Ash shaikh Abdul Rahman Ibn Hasan
District: AlWazarat
Wissam Basket 1
Location: Al Imam Malik Rd
District: Badr
Wissam Basket 2
Location: Buraidah
District: AlRayyan