Every OFW dreams to have their own house where they can settle in with their family. To achieve this dream, however, many of them sacrifice for years – working longer hours and saving up to raise funds and have resources for the construction of their house.
Building a house takes a lot of discipline and consistent work. Since no house is built overnight, the process can take months to a couple of years, depending on how "hands-on" you are with the project as well as the availability of funds for the construction work. In this post, we look at the journey of a Saudi OFW towards achieving his dream of building his own house in his hometown in Bicol.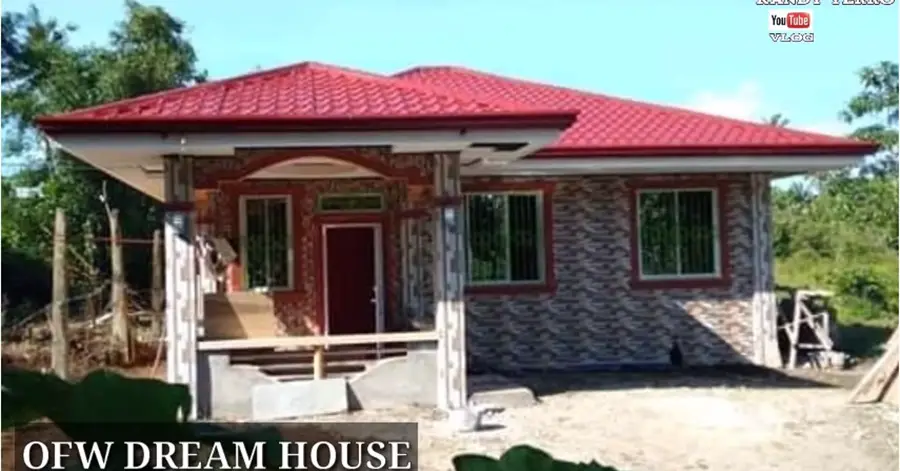 [LOOK] Pinoy Visual Merchandiser in Saudi Builds Dream House in 2 Years
For confidentiality purposes, the identity of the Saudi OFW was not revealed in the video. Our featured house project is owned by an OFW who works as a visual merchandiser in the Kingdom of Saudi Arabia for four years since he started his project.
The 77-sqm. project was laid down in a lot inherited by the OFW from his parents. This is located in their hometown in Bicol. The construction started back in October 2018, and the house was designed to have 3 bedrooms, and 2 toilets/baths.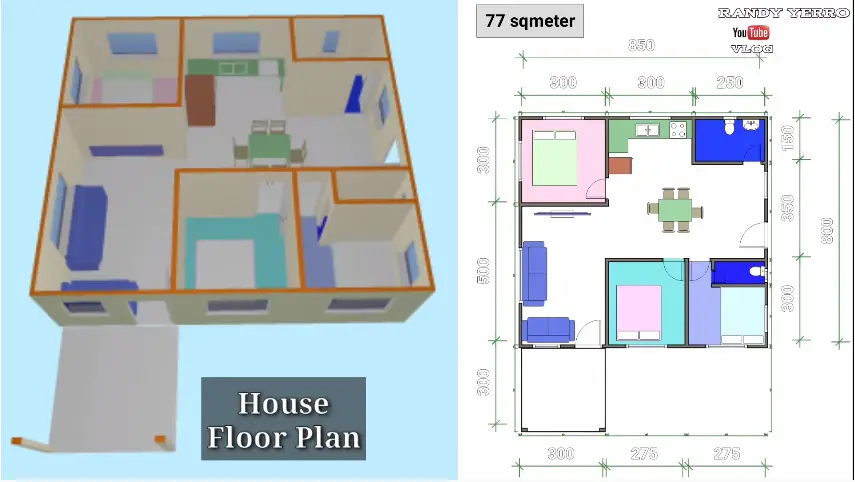 Since the project began, they were able to prepare the (rural) lot area, cleared all the obstructions, dug the trenches, and made sure that all of the utilities have been installed. However, as much as one would like to complete a project in one go, setbacks do happen. And just after they were able to set the footings and foundation of the house with steel trusses, the OFW had to stop the construction in January 2019 because he had to continue working abroad.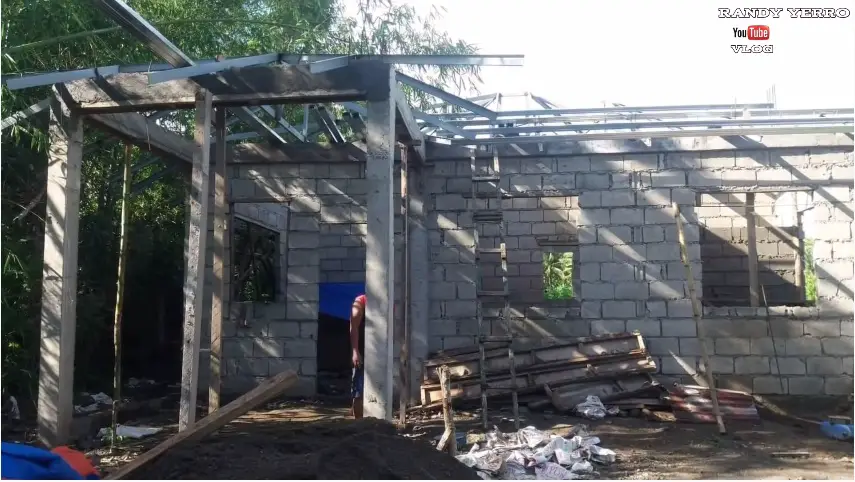 During this period, he had to raise more funds and focus on his work abroad. But in March 2019, he went back to the Philippines for a vacation and for several months worked on his house. He continued with the finishing, molding, and installation of doors and grills for their gates until May 2019, when he returned to Saudi to work.
In August 2019, he decided to continue with the construction work. This time, though, he asked his brother to look over the project while he was away.
This carried on for several months until they were able to complete everything during the first quarter of 2020.  The house had been fully furnished before March, that's why the OFW and his family were able to stay there for the first time for one week. All of the house details and furnishings have also been completed just in time for the house blessing, which took place on March 14, 2020. The construction of the house, including the appliances, amounted to Php 1.8M and was completed in less than 2 years.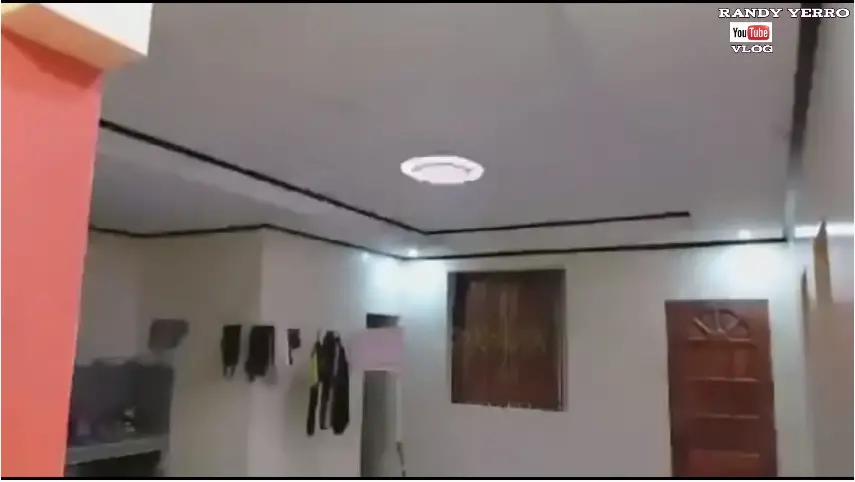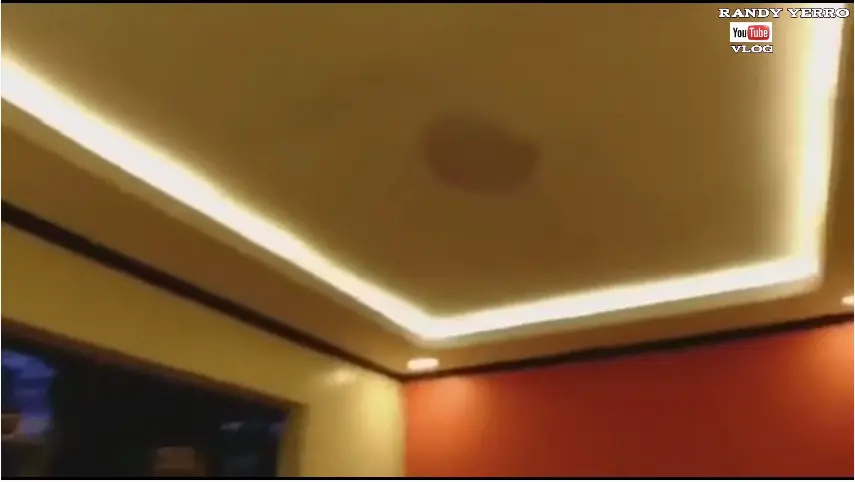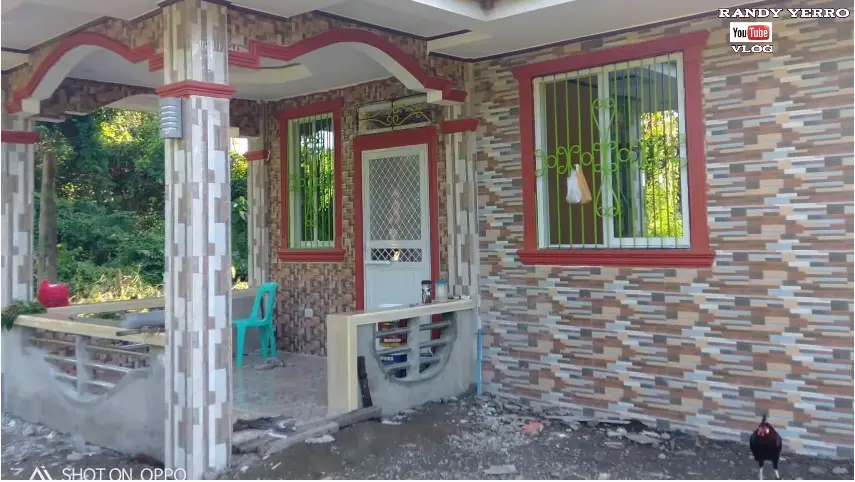 During the house blessing, the OFW held a feast in their neighborhood, serving food to their neighbors. They even hosted a raffle draw, giving away 20 packs of grocery items and a refrigerator for the grand prize.
What's even more amazing is that as the construction of the house was ongoing, the OFW was able to invest in a tricycle as one of his businesses, and buy a rice field that produces at least 200 sacks of rice twice a year. All the earnings they got from these were put into the construction of their house. Talk about setting their priorities straight!

In this story, we see that how much you earn is not everything there is to determine your success and ability to achieve your dreams. What you do with the money you earn and how you use it appropriately will help you reach your goals in the soonest time possible!
Catch the full video clip here:
READ NEXT: 10 Money-Saving Tips for Expats in Saudi Arabia