The Kingdom of Saudi Arabia has suspended diplomatic ties with Canada, according to Saudi Press Agency (SPA). The decision was made after the Canadian Ministry of Foreign Affairs released a statement about the arrest of women's rights activists in the Kingdom.
Recently, the Canadian Ministry of Foreign Affairs posted on Twitter about their concern for women's rights activists in Saudi Arabia, including Samar Badawi. They called for the release of these activists — a move that the Kingdom considers as an offense to its sovereignty.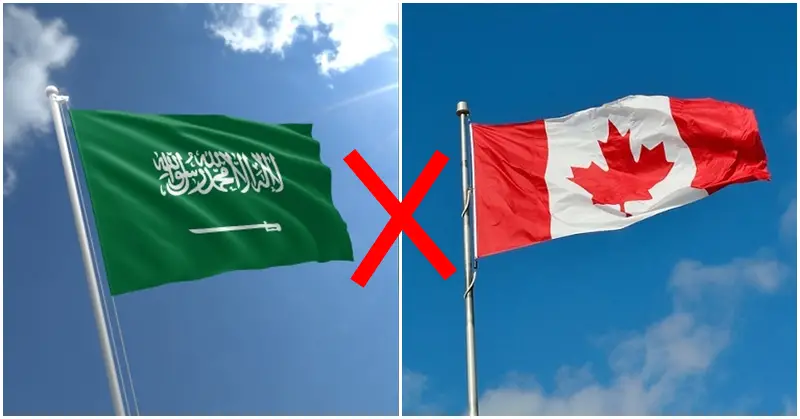 Saudi Arabia – Canada Ties on Hold
The Saudi Ministry of Foreign Affairs declared that the Canadian Ministry's statement was not based on true or accurate information. It stated that the activists had been lawfully detained for committing crimes against the Kingdom, and that they are subject to due legal process.
Likewise, the Ministry described the statement from Canada as "a blatant interference" in the domestic affairs of Saudi Arabia. It claimed that the statement goes against international protocol, and is a major offence to the Kingdom's laws, judicial process, and sovereignty.
Canada is gravely concerned about additional arrests of civil society and women's rights activists in #SaudiArabia, including Samar Badawi. We urge the Saudi authorities to immediately release them and all other peaceful #humanrights activists.

— Foreign Policy CAN (@CanadaFP) August 3, 2018
Interfering with Domestic Affairs
"Throughout its long history, the Kingdom of Saudi Arabia has never accepted any interference in its domestic affairs by, or orders from, any country," the Saudi Ministry of Foreign Affairs stated. "The Kingdom views the Canadian position as an affront to the Kingdom that requires a sharp response to prevent any party from attempting to meddle with Saudi sovereignty."
The Ministry reiterated that Saudi Arabia does not interfere with the domestic affairs of other countries. However, it also mentioned that if the "Canadian side" continued to intervene, then it means that Saudi Arabia also has the right to interfere with Canada's domestic affairs.
Statement | The KSA announces the freezing of all new trade and investment transactions between the KSA and Canada. The KSA reserves its right to take further action.

— Foreign Ministry 🇸🇦 (@KSAmofaEN) August 5, 2018
Suspending Diplomatic Ties
"Canada and all other nations need to know that they can't claim to be more concerned than the Kingdom over its own citizens," the Ministry said. "Thereby, the Kingdom of Saudi Arabia recalls the Ambassador of the Custodian of the Two Holy Mosques in Canada back to Riyadh for consultation and considers the Canadian Ambassador to Saudi Arabia as Persona-Non-Grata who must leave the Kingdom within the next 24 hours."
"The Kingdom will put on hold all new business and investment transactions with Canada while retaining its right to take further action," the Ministry added.
Without a doubt, these latest actions are bound to affect the relationship between Saudi Arabia and Canada. Stay tuned as we will keep you posted with more updates regarding this matter!