The Custodian of the Two Holy Mosques, King Salman bin Abdulaziz Al Saud, delivered a speech to the Saudi people on Thursday, 19th March 2020.
Through his speech, the King assured that Saudi Arabia continues to take all the necessary precautions in confronting as well as limiting the effects of the novel coronavirus or COVID-19.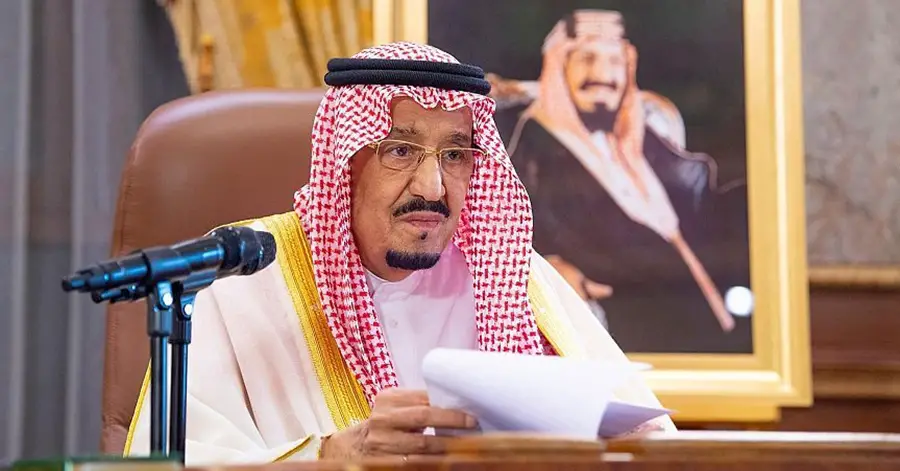 King Salman Delivers Inspiring Speech to Saudi People
King Salman's speech was issued though the Saudi Press Agency (SPA). He began by stating that the world is suffering due to the outbreak caused by the novel coronavirus.
"We are living through a difficult phase of the world's history," he stated. "However, we are completely certain that this phase will end and pass, despite its harsh and bitter difficulties, with belief in God's words: (Indeed, with hardship [will be] ease, Indeed, with hardship [will be] ease). This crisis will become a piece of history that proves man's defiance in the face of this hardship humankind is experiencing."
"Your nation, the Kingdom of Saudi Arabia, continues to take all precautionary measures to confront this pandemic and limit its effects," he affirmed. "We depend on the aid of God Almighty, then on deploying our full capabilities, supported by your strong determination to face adversities with the steadfastness of believers at the forefront."
The King recognized the people's strength, steadfastness, and determination throughout this difficult phase. He called for everyone's full cooperation with relevant government agencies, citing this as the most important factor in achieving success. He also assured that the state is keen on providing food, medicine, and other necessities for all citizens and residents.
"We Will Overcome Hardships"
Likewise, King Salman commended all government sectors, led by the Ministry of Health, for their untiring efforts and the measures they've taken to help protect the health and well-being of Saudi Arabia's citizens and residents.
"We express our gratitude to all the government entities for their devotion and dedication, and in that context, we would like to express our distinct recognition to the efforts of our health sector professionals who are dedicating great efforts to preserve and protect the lives of our citizens and residents, devoting their lives to overcome this critical stage," he said.
During his speech, the King also shared: "I will tell you as well that the coming phase will be more difficult on a global level to confront the rapid spread of this pandemic."
"At the same time, I know that we will overcome hardships by believing in God, trusting His will, doing the deeds we have to do, and exerting and devoting all our efforts to protect the health and safety of humans and provide all the necessities required to ensure they lead decent lives, relying on your determination, the strength of your resolve, and your heightened sense of collective responsibility, may God preserve us and grant us all the best," he declared.
"May God protect our country and the rest of the world, and protect humanity as a whole against all adversities," King Salman concluded.
COVID-19 Cases in Saudi Arabia
As of Thursday, 19th March, there is a total of 274 confirmed COVID-19 cases in the Kingdom. Of these, eight cases have recovered, two are critical, and the rest are in stable conditions, according to the Ministry of Health.
The Ministry reminds everyone to follow government instructions, trust only official information sources, and avoid spreading rumours. It also urges people to contact Health Center (937) for any questions about the novel coronavirus. In addition, we'd like to share these tips to prevent the spread of COVID-19, for your reference.