Looking for the best pest control services in Saudi Arabia? We've compiled a list of the top 21 experts who can help you eliminate bed bugs effectively. Save time and get rid of bed bugs today.
Among these professional services worth noting are TRAP Pest Control, Rentokil Boecker, and Terminators – Pest Control. Keep on reading to find out more about the services and expertise they offer. Keep on reading below.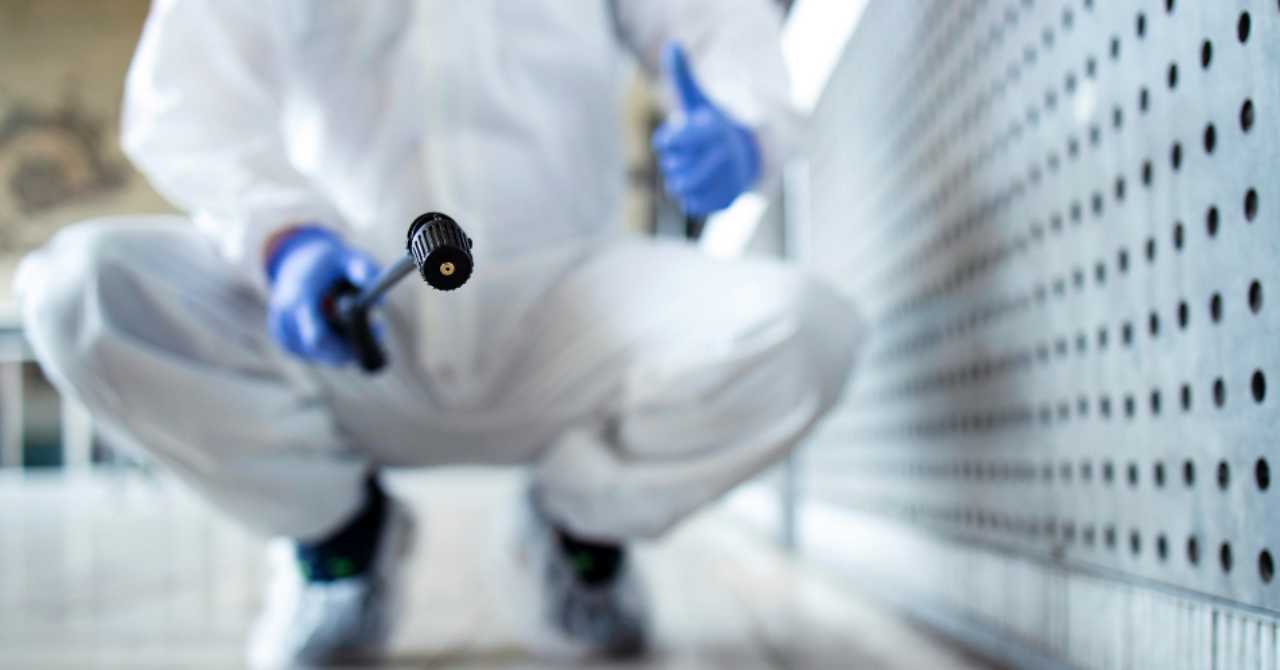 Contact number: +966532755048
Address: Mishrifah، حي, Jeddah Saudi Arabia
Google Map Location:
TRAP Pest Control, established in 1977, is a leading provider of Integrated Pest Management (IPM) solutions in the Kingdom of Saudi Arabia.
Their comprehensive range of services includes pest control for cockroaches, rodents, termites, disinfection, and fumigation.
With a commitment to delivering top-notch services, TRAP serves a wide range of clients, including commercial, governmental, and residential sectors.
One of the standout features of TRAP Pest Control is their fast and responsive customer service.
Their dedicated team understands customer concerns and addresses them promptly and appropriately.
They prioritize customer satisfaction and provide excellent after-sales services, ensuring that any issues or complaints are resolved effectively.
With a team of highly trained professionals and a reputation for quality and reliability, TRAP Pest Control is the go-to choice for effective pest management solutions in Saudi Arabia.
Whether it's controlling pests, eliminating termites, disinfecting premises, or conducting fumigation, TRAP Pest Control offers comprehensive services to create a pest-free environment for their valued clients.
Contact number: +966920002977
Address: 95MM+QCF، Unnamed Road, Al Safa, Dammam 34222, Saudi Arabia
Google Map Location:
Dougra Services is a trusted pest control company that offers professional pest elimination and management programs.
Whether you're dealing with an existing pest issue or seeking preventive measures, Dougra Pest Control is equipped to provide expert guidance and practical solutions.
Their services cater to various sectors including commercial, industrial, property management, healthcare, food establishments, and residential properties.
With a commitment to quality service and trust, Dougra offers comprehensive and specialized solutions for all types of pests, from crawling insects to flying pests, rodents, and birds.
They employ highly trained and knowledgeable staff who utilize the latest technology to effectively address pest infestations.
Whether you're facing a nuisance or a potential health and safety concern, Dougra Services ensures that their work adheres to the highest professional standards, giving you peace of mind in pest management.
Contact number: +966126067724
Address: Qouraish، Street، Saudi ASMA Environmental Solution, No. 35, Level 1 Quraysh Business Center, Jeddah 23531, Saudi Arabia
Google Map Location:
Saudi ASMA Pest Control is a prominent Malaysian company operating in Jeddah, Saudi Arabia.
With a specialization in environmental services, they offer a wide range of expertise in various fields, including planning, engineering, consultancy, equipment supply, monitoring, solutions, and waste management.
Apart from their core pest control services, Saudi ASMA also excels in project operation and maintenance for both public and private sectors.
Their comprehensive environmental services encompass air quality monitoring, sewage treatment, water quality monitoring, laboratory services, noise monitoring, and much more.
With a strong commitment to providing high-quality solutions, Saudi ASMA strives to address environmental challenges effectively and deliver sustainable outcomes.
Contact number: +966555124583
Address: Tamim al Ghani, Al Souq, King Khaled Street, Dammam 32242, Saudi Arabia
Google Map Location:
Jak Generation Gen. Cont. Co. is a highly experienced and reputable industrial services company in Saudi Arabia.
With a strong focus on customer satisfaction, they are known for taking on challenging and complex projects that others may shy away from.
Their multi-disciplinary expertise allows them to provide comprehensive industrial services tailored to their clients' specific needs.
With a commitment to cost-effectiveness and a belief in delivering value, Jak Generation has built a loyal customer base.
They offer a wide range of rental equipment suitable for various industries, including general construction, industrial manufacturing, commercial and residential building operations, utilities, road building, landscaping, contracting, and events.
Jak's equipment is known for its safety, reliability, and cutting-edge technology.
Additionally, the company takes pride in their maintenance and service capabilities, providing onsite support and expert advice to ensure efficient project delivery.
Contact number: +966582862042
Address: Urwah Bin Werd, Al Muruj, Riyadh 12282, Saudi Arabia
Google Map Location:
Expert Relocations and Pest Control Services is a well-established company with over 25 years of experience in removals and pest control.
Their team of professionals is dedicated to providing efficient and reliable services tailored to meet the specific needs of their clients.
Whether it's residential or commercial relocation, they ensure a seamless and hassle-free moving process.
In addition to their relocation services, Expert Relocations also offers comprehensive pest control solutions.
They specialize in various pest control treatments, including termite proofing, termite treatment, mosquito spray, fumigation services, water tank cleaning, industrial rodent control, and bed bug treatment.
Their skilled technicians are equipped with the necessary knowledge and training to handle different types of pests, ensuring effective and safe elimination.
6. AL MAJAL SERVICEMASTER
Contact number: +966920012988
Address: Madain Salih, Al Olaya Al-Olaya St. Al-Tamayoz tower (previously Edafa tower) floor 6 office 604 11584, Riyadh 11543, Saudi Arabia
Google Map Location:
Al Majal ServiceMaster is a leading provider of fully integrated facility services catering to the residential sector.
With their Total Home Care program, they offer comprehensive preventive and corrective maintenance services tailored for private homes, villas, and residential compounds.
As part of their wide range of services, Al Majal ServiceMaster excels in pest control, providing effective solutions through their Integrated Pest Management (IPM) program.
Their skilled Pest Technicians Professionals (PTP) are equipped with the latest equipment and utilize safe and environmentally friendly chemicals.
With their expertise in pest control and commitment to safety, Al Majal ServiceMaster ensures the eradication of pests while maintaining a healthy environment.
In addition to pest control, they also offer specialized cleaning services for residential, educational, healthcare, and commercial facilities.
Contact number: +9668002440085
Email Address: info.ksa@thehealthyhome.me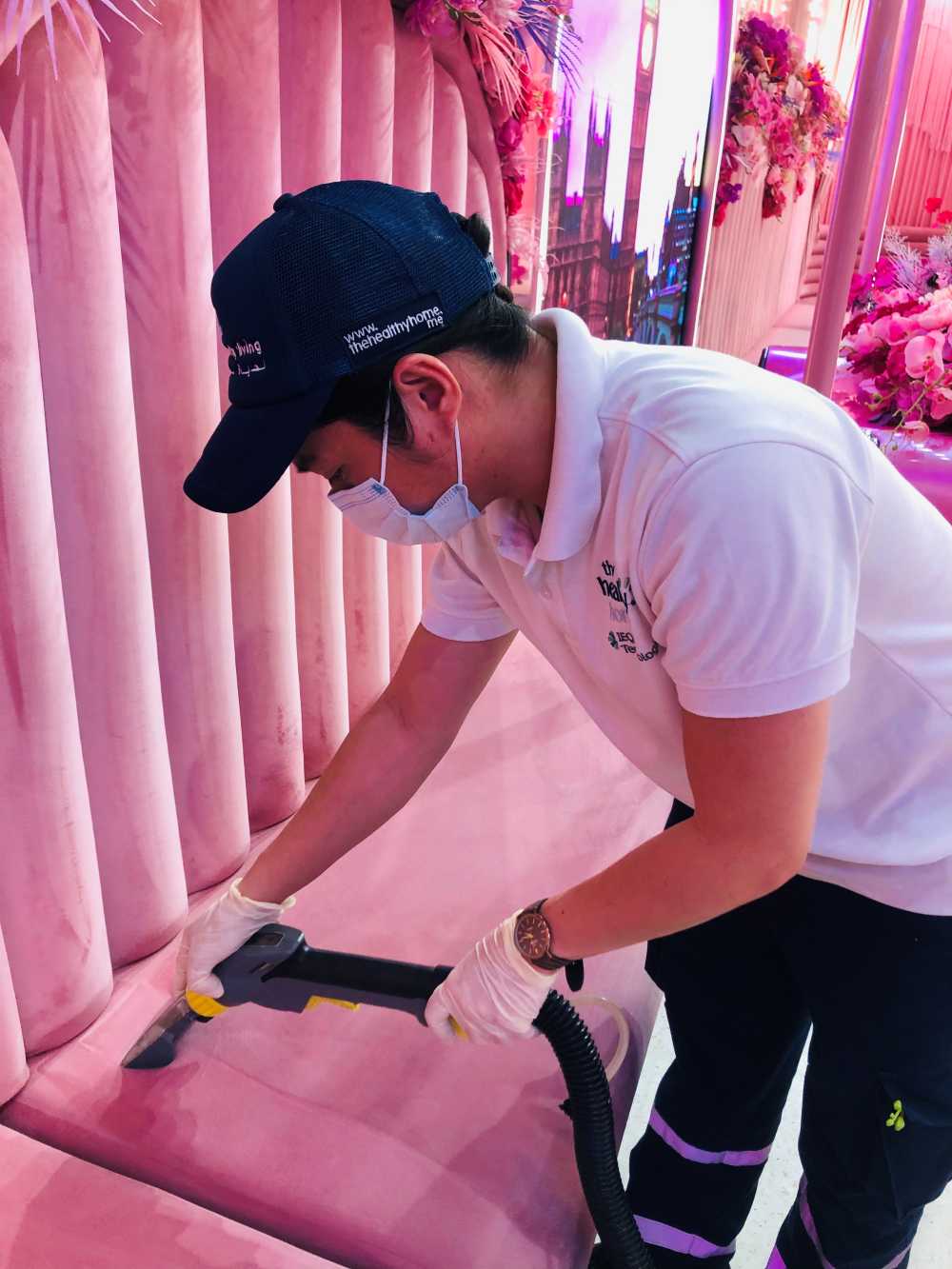 The Healthy Home Saudi Arabia offers comprehensive pest control services, specializing in the eradication of bed bugs.
Their professional and effective approach includes a thorough inspection of the bed and furnishings, followed by targeted bed bug extermination using a powerful spray and industrial-grade vacuum cleaner to eliminate eggs.
The Healthy Home is known for their exceptional service quality, professionalism, and dedication to customer satisfaction.
Their efforts are highly recommended, guaranteeing impressive results in pest control services.
Contact number: http://mermaidco.ae/
Address: Building No.160 – Al Falah St – Al Danah – Zone 1 – Abu Dhabi – United Arab Emirates
Google Map Location:
Mermaid Cleaning Services & Pest Control Company is dedicated to customer satisfaction as their top priority.
With years of experience in providing pest control and cleaning services, their team of well-trained and expert technicians ensures effective solutions.
Using the latest techniques and equipment, they aim to meet clients' expectations by employing the best and safest pesticides available.
Their commitment to eco-friendliness is evident through their use of 100% bio and organic products.
When it comes to pest control, Mermaid offers comprehensive services that guarantee the eradication of existing pests while preventing their return.
Clients have praised their professionalism, knowledge, and effectiveness, making them a highly recommended choice for bed bug and cockroach treatments.
Contact number: +966112884466
Address: King Abdul Aziz Branch Rd, As Sulimaniyah, Riyadh 12243, Saudi Arabia
Google Map Location:
Rentokil Boecker® is a trusted name in pest control, providing effective solutions to protect homes and businesses across the MENAT region.
Their team of pest control professionals is equipped with industry-leading methods and technology to combat pests of all kinds.
Whether it's rats, mice, cockroaches, mosquitoes, or flies, Rentokil Boecker® has the expertise to handle any infestation.
Using a scientific approach known as Integrated Pest Management™ (IPM™), their specialists thoroughly assess the environment, identify conditions that attract pests, and implement targeted treatments.
From eliminating existing pest problems to implementing preventive measures, Rentokil Boecker® ensures long-term pest control solutions for their clients.
Contact number: +966555574250
Address: Dist، 7868 Al Takhasousi, An Nakheel, Riyadh 12384, Saudi Arabia
Google Map Location:
Mace Environmental Service is your go-to solution for eliminating public health pests. Their expert team takes care of all your pest control needs, whether you're in a residential or commercial sector.
With Mace, you can bid farewell to the troubles caused by rodents, birds, insects, and reptiles.
Their comprehensive services include controlling crawling insects like cockroaches, ants, and bed bugs, as well as flying insects such as mosquitoes, flies, moths, bees, and wasps.
They also offer termite control, rodent control, and eradication of stored product pests like weevils and beetles.
Additionally, Mace excels in bird and stray animal control, as well as reptile control, handling scorpions, snakes, and lizards.
With their professional technicians providing world-class sterilization and pest control services, Mace Environmental Service guarantees a pest-free environment and your peace of mind. Trust Mace and bid farewell to pest-related troubles for good.
11. PROTEGER
Contact number: +966555720075
Address: Umar Ibn Abdul Aziz Br Rd, Ar Rabwah, Riyadh 12816, Saudi Arabia
Google Map Location:
PROTEGER is a reliable pest control service provider that offers effective solutions to eliminate and prevent various pests from infesting your home, office, or any premises.
They understand the potential health risks associated with pests, especially when they invade areas like kitchens, living rooms, or places where children play.
With their expertise, PROTEGER tackles a wide range of pests, including cockroaches, ants, termites, bed bugs, flies, wasps, mosquitos, fleas, silverfish, spiders, rodents, scorpions, snakes, and stray animals.
Utilizing the most efficient and proven approaches, they ensure thorough pest control treatment to safeguard your home.
Whether you need immediate pest elimination or preventive measures to keep pests at bay, PROTEGER offers reliable services tailored to your specific needs.
Contact number: +966920001330
Address: 12711, Jeddah, 21483, Kingdom of Saudi Arabia
Google Map Location:
Masa Pest Control, with 38 years of experience in the Kingdom of Saudi Arabia, is a trusted name in the pest control industry.
With 12 branches across the Kingdom, they offer a wide range of reliable and efficient services.
Their team is known for their speed, reliability, and high level of service, providing 24/7 emergency response capabilities.
Masa Pest Control takes pride in their innovative and effective insect management solutions, utilizing advanced technology and the latest equipment available in the industry.
Their qualified and trained service teams offer expert evaluations, clear recommendations, and proposals for action.
Contact number: +966504298600
Address: Al Imam Abdul Aziz, street, Faisaliya tower, Faisaliya District, Jeddah 23442, Saudi Arabia
Google Map Location:
Eastern Alliance Arabia Company is a reputable pest control provider that caters to both government and private clients.
With a strong commitment to maintaining high-quality standards, the company has established itself as a top player in the industry.
Eastern Alliance takes pride in offering comprehensive pest control services at affordable rates, ensuring that residents, homeowners, and businesses receive effective solutions for their pest-related issues.
Their team of experts provides accurate diagnoses of infestations and offers knowledgeable guidance on the best course of action for treatment.
When it comes to eliminating bugs and pests, Eastern Alliance utilizes state-of-the-art equipment and employs trained professionals who meticulously inspect every nook and cranny of your home.
Contact number: +966138948020
Address: الشارع الخامس والعشرين, Al Khobar Al Janubiyah, Al Khobar 34622, Saudi Arabia
Google Map Location:
Al Hoty Pest Control, a part of the renowned Al Hoty Group of Companies, has been serving Saudi Arabia since 1977.
With a strong financial backing and professional operations, Al Hoty Pest Control offers effective pest control services to government entities, individuals, and businesses.
They understand the importance of pest prevention and provide comprehensive pest control and fumigation solutions to various sectors, including hospitals, hotels, bakeries, and government offices.
Al Hoty Pest Control plays a vital role in maintaining public health standards by assisting in the establishment of pest control measures.
With their extensive experience and commitment to meeting customer demands, Al Hoty Pest Control continues to be a trusted choice for those seeking reliable pest control services in Saudi Arabia.
Contact number: +966920012733
Address: Building No – 3072 Tebah District, Al Jubail 35513, Saudi Arabia
Google Map Location:
Best Pest Control is a trusted and reliable pest control service provider with over 10 years of experience in the industry.
They are committed to delivering high-quality services that prioritize customer satisfaction and foster long-term relationships.
With a team of professional and experienced technicians, they ensure effective pest control solutions for residential and commercial properties.
Best Pest Control stands out for their use of approved and environment-friendly pesticides, complying with relevant audit standards such as SFDA, SASO, GMP, AIB, and more.
They adopt an Integrated Pest Management (IPM) approach, combining preventive measures, inspection, tailored treatments, and regular monitoring to address pest issues comprehensively.
Their process involves a thorough inspection to identify potential pest problems, followed by the application of suitable pest control methods based on the IPM approach.
Best Pest Control also focuses on proactive measures to protect the property, including sealing gaps and cracks.
They provide detailed reports of services rendered, along with recommendations to maintain a pest-free environment.
Additionally, they offer follow-up services and prompt responses to immediate needs.
Contact number: +966920001230
Address: Badriyah Towers, Prince Saud Al Faisal, Al Khalidiyyah, Jeddah 23422, Saudi Arabia
Google Map Location:
Terminators – Pest Control is a leading pest control company in Saudi Arabia, specializing in effective bed bug treatment programs and staff training.
With their comprehensive approach, they ensure that clients can prevent bed bug infestations and avoid financial losses.
By implementing their proper bed bug management program, clients can identify and eradicate infestations before they escalate, minimizing the need for compensations or shutdowns of multiple rooms or floors.
Terminators' trained staff conducts thorough inspections to pinpoint the source of bed bugs and prevent their spread.
The company provides training to staff members, equipping them with the knowledge and skills to effectively identify and handle bed bugs.
With their dedicated team and highly effective products, Terminators – Pest Control is committed to providing exceptional pest control services and ensuring client satisfaction.
Contact number: +966598521257
Address: Al Athir, Dammam 32248, Saudi Arabia
Google Map Location:
Al Bustan Pest Control, operating in Dammam, Riyadh, Al Khobar, Jubail, Hofuf, and nearby areas, is a licensed establishment offering authorized pest control, extermination, and prevention services.
Catering to residential, commercial, and industrial sectors, they prioritize creating safe living and working environments for their customers.
Al Bustan's dedicated team of certified and trained exterminators strives to make their mission of "Good Bye Pests" a reality.
Recognizing that your properties are valuable investments, they employ only high-quality and approved chemicals and medicine to ensure safety.
With years of experience in the field, Al Bustan Pest Control has established itself as a reliable provider of comprehensive pest control solutions, delivering effective results and ensuring peace of mind for their clients.
Contact number: + +966920004243
Address: Al-Andalus Market Bldg., Oleya Main Street. Bldg., No. 6,5th Flr., Rm. 12, Riyadh, Kingdom of Saudi Arabia
Google Map Location:
Truly Nolen International Saudi Arabia is a renowned pest control service provider dedicated to delivering effective and high-quality pest control solutions.
Committed to excellence, they adhere to strict management systems aligned with ISO 9001:2015, ISO 22000:2018, and ISO 14001:2015 standards.
Their focus on quality, food safety, and environmental protection is evident through various initiatives and programs aimed at continuous improvement and compliance with legal requirements.
Truly Nolen Pest Control prioritizes customer satisfaction by exceeding expectations and ensuring the prevention of food contamination and safety issues at customers' premises.
They employ eco-friendly chemicals to minimize environmental impact and actively work towards waste reduction and energy efficiency. Upholding their Integrated Management System, they employ a risk-based approach in their operations.
Contact number: +966555485028
Address: King Abdullah road, Ghirnatah, Riyadh 13241, Saudi Arabia
Google Map Location:
Five Moons Co. is a reliable provider of pest control services for various sectors, including homes, hotels, oil rigs, and industrial facilities.
With their team of experts and state-of-the-art equipment, they are equipped to tackle any pest or rodent issue.
Utilizing advanced pest control solutions, their professionals ensure effective eradication of pests and termites, tailored to the specific requirements of each job.
Their equipment arsenal includes the Termatrac T3i Suite, a cutting-edge termite detection and tracking technology tool that utilizes sensors to detect and track termites.
Additionally, they employ the ULV Sprayer Air Fog Series, equipped with a powerful Sirocco fan and 20 spraying nozzles for efficient Ultra Low Volume spraying, and the ULV Fogger Bure, which allows for precise control of chemicals.
With the SM Fog – 400 / SM FOG – 500, a smokescreen disinfector, they ensure rapid and comprehensive prevention by spreading ultra-fine chemical particles in the air.
Contact number: +966595406078
Address: Dist, 5450 Al Souweidi Al Aam, As Suwaidi, Riyadh 12786, Saudi Arabia
Google Map Location:
Halsco Contracting Company is a reputable pest control service provider in Riyadh, Saudi Arabia.
They understand the importance of maintaining a pest-free environment in residential and commercial buildings to ensure the well-being of occupants.
With their expertise in pest inspection, extermination, and eradication, Halsco Contracting Company offers comprehensive solutions to combat a wide range of pests.
Whether it's microscopic insects, large bugs, or mice, their skilled team is equipped to handle various pest infestations effectively.
They utilize approved chemicals from reputable organizations such as the World Health Organization (WHO), the Food and Drug Administration (FDA), and the Ministry of Agriculture of Saudi Arabia to ensure safe and reliable pest control methods.
Halsco Contracting Company prioritizes the health and hygiene of their clients by providing efficient and professional pest control services.
Contact number: +966555677001
Address: 8103 Juzur Al Lulu, 8103، As Salamah District، 3765, Jeddah 23437, Saudi Arabia
Google Map Location:
Entotox Public Health, a renowned pest control company with over 50 years of experience, is a leading player in the industry.
Established in 1969 in Lebanon, Entotox specializes in comprehensive pest management services, effectively dealing with common pests such as cockroaches, ants, rodents, as well as termites, bed bugs, and other specific pest issues.
Alongside pest control, Entotox also offers disinfection services and supplies a range of pest control and disinfection products.
With a dedicated team of over 150 professionals spread across three countries including Lebanon, Saudi Arabia, and Qatar, Entotox caters to the needs of numerous residential and commercial customers.
Recognized for their expertise in Jeddah, the company excels in termite control, cockroach control, bed bug control, and is considered one of the best international pest control companies operating in the area.
Factors to Consider when Choosing which Pest Control Company to Hire
Choosing the right pest control company is essential for effective pest management in your home or business. Consider the following factors to make an informed decision:
Experience and Reputation: Look for a company with substantial experience in the pest control industry. Check customer reviews, ratings, and references to assess their reputation and track record.
License and Certification: Ensure the company holds the necessary licenses and certifications required by local authorities. This ensures that they comply with industry standards and regulations.
Pest Control Methods: Inquire about the pest control methods used by the company. They should employ safe and environmentally-friendly approaches while effectively addressing the pest issue at hand.
Expertise and Specialization: Different pest control companies specialize in specific pests or areas. Determine if they have expertise in dealing with the particular pest problem you are facing, such as rodents, termites, or bed bugs.
Insurance Coverage: Verify if the company has proper liability insurance coverage. This protects you and your property in case of any damages or accidents during the pest control process.
Safety Measures: Inquire about the safety protocols and precautions taken by the company to protect occupants, including children and pets, from exposure to harmful chemicals.
Service Guarantees: Ask about any service guarantees or warranties provided by the company. A reputable pest control company should stand behind their work and offer follow-up visits if necessary.
Pricing and Contracts: Obtain multiple quotes from different companies and compare their pricing. Review the terms and conditions of any contracts or agreements to ensure transparency and avoid hidden costs.
Summary
In conclusion, if you're in need of top-quality bed pest control services in Saudi Arabia, our comprehensive list features the best experts in the field who have proven their ability to effectively eliminate bed bugs.
TRAP Pest Control, Rentokil Boecker, and Terminators – Pest Control are just a few of the notable services you'll find on the list.
These professionals are equipped with the knowledge, skills, and resources to tackle even the most challenging bed bug infestations.
Don't waste any more time dealing with these pests on your own.
Take advantage of the expertise offered by these trusted professionals and say goodbye to bed bugs for good.
READ NEXT: Living Conditions in Saudi Arabia: What OFWs Need to Know