Shopping is fun, but not when you're really busy with work (or school) and hardly have any time to go to the mall. Fortunately, you can go online shopping anytime, anywhere — from the comfort of your own home!
In Saudi Arabia, there are now lots of stores that have physical as well as online platforms. For this article, we have gathered some of the best online mobile shopping websites in the Kingdom. These offer a wide range of clothes, electronics, household products, food, and many more! Most of them have multiple payment options, including debit/credit cards, and cash on delivery.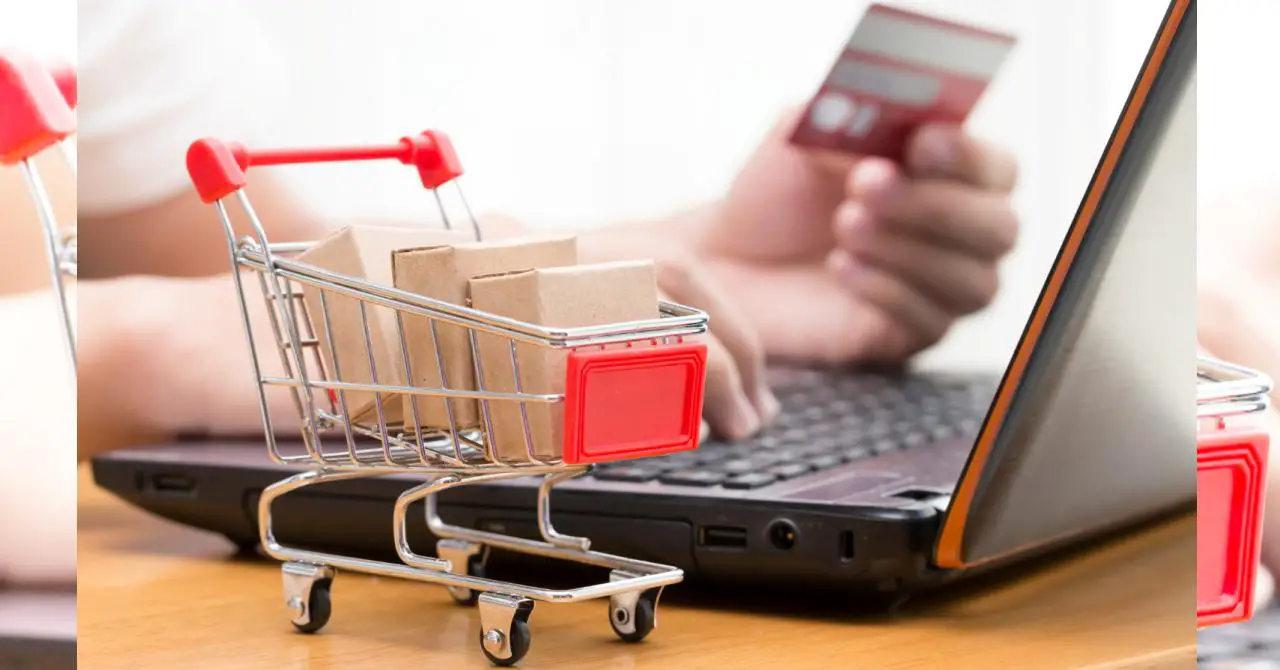 Online Shopping Websites with COD in KSA
These days, shopping online has never been easier, since you can browse for products, place an order, and simply wait for your items to be delivered! Here are some of the top online shopping platforms in Saudi Arabia where you can "virtually" shop all you want!
1. Namshi
Namshi is a digital platform that features the latest trends in women's wear, men's wear, and kids' wear. Established in 2011, it has been operating in Saudi Arabia, Kuwait, Qatar, Bahrain, Oman, and the United Arab Emirates for many years now.
Namshi carries in-house as well as international fashion brands of apparel, footwear, accessories, makeup, and many more. Among these are Calvin Klein, Forever 21, Missguided, New Balance, New Look, Nike, Puma, Skechers, and Top Shop. Visit the official website of Namshi for more information about its products.
2. Haraj
Haraj is a well-known "one-stop shop" in Saudi Arabia. In the beginning, it served as a platform for buying and selling vehicles (new and secondhand) only. But today, the website includes food and beverage products, electronics, furniture, real estate, jobs, services, and animals (birds and livestock), too!
Check out the official website of Haraj for more details.
3. Jarir
The history of Jarir Marketing Company began win 1974, when it opened as a small bookshop, based in Riyadh. Back then, the store was called simply "Jarir" or "Jarir Bookstore."
These days, other than books, Jarir also sells toys, electronics school supplies, educational materials, arts and crafts materials, office supplies, and much, much more. The shop carries brands such as Anker, Apple, Asus, Epson, Lenovo, LG, HP, Honor, Huawei, Microsoft, Nokia, Roco, Samsung, Sony, Techpick, Vivo, and Winsor Newton.
Visit the official website of Jarir to know more about its product offerings.
4. Jazp
Founded in 2018, Jazp is one of the most popular online shopping platforms in the Middle East. It is headquartered in Dubai, United Arab Emirates.
The website features plenty of products in the following categories: beauty and health; home and furniture; fashion, sports and entertainment; baby products and toys; personal computers and laptops; watches and sunglasses; office products and supplies; automotive and car accessories; and supermarket.
Some of the popular brands featured by Jazp are: Clickon, Dell, Geepas, iSonic, Lenovo, MSI, Olsenmark, Palmer's, Promate, Ravos, Samsung, Sanford, TP-Link, and Vivo.
According to Jazp, its platform offers an excellent shopping experience, customer-centric service, and fast delivery. To learn more about it, check out Jazp's official website.
5. Abyat
Abyat is an e-commerce platform where shoppers can buy household furniture, decorations, and many other items. Notably, the company offers free shipping and installation, plus the occasional promos (up to 70% discount) from time to time.
Head to the official website of Abyat, to know more about its products and services.
6. Xcite
Xcite started out in Kuwait, where more than 80 percent of the entire population are known to live within 15 minutes of the nearest Xcite store! It is owned by Alghanim International Electronics.
In Saudi Arabia, Xcite operates a physical as well as an online store. It specializes in electronics, featuring product categories such as: phones and accessories; home entertainment; computers and accessories; air purifiers; small home appliances; large home appliances; personal care; and gaming.
To learn more about Xcite Saudi Arabia, just visit its official website.
7. EDDY
Owned by the United Yousef Naghi Group, EDDY is a popular retailer of household appliances, furniture, and electronics. A quick trip to an EDDY showroom will make you marvel at the amazing products designed for your bedroom, living room, kitchen, dining room, and basically your entire home!
As for electronics, EDDY features the latest brands and models of televisions, computers, tablets, mobile phones, and many more. It features renowned brands such as Asus, C-Art, Dell, HP, Humax, Lenovo, LG, Microsoft, Samsung, Selevision, Skyworth, Sony, and Technosat. Head to the company's official website to learn more about this store!
8. Diesel
Diesel is one of the world's most renowned fashion labels. It features the latest in fashion for men, women, and children: clothing, accessories, perfumes, jewelry, watches, and much more. Simply visit the company's official website to learn more about it, as well as to buy your favourite Diesel items!
9. AliExpress
Founded in 2010, AliExpress is an online shopping platform that offers a wide range of items. Owned by the famous Alibaba Group, it is one of the world's largest e-commerce website. Notably, AliExpress is also the third largest online shopping website in the Kingdom. Check out its official website for more details!
10. Alshaya
The Alshaya Group, a family-owned enterprise that owns Alshaya, is involved in selling the latest in fashion, health and beauty, home furniture, food, and other categories. In addition, the group operates numerous restaurants and cafes, as well as entertainment and leisure destinations.
Alshaya was first established in Kuwait, gradually expanding its operations across the Middle East and North Africa, and Europe, too. Interestingly, the company features many international brands: Claire's, Debenhams, American Eagle Outfitters, Disney Store, Harvey Nichols, New Balance, Next, Mothercare, Vision Express, Bath and Body Works, Estee Lauder, Jo Malone, Mac, Nyx, The Body Shop, Victoria's Secret, Pottery Barn, P.F. Chang's, Pinkberry, Shake Shack, The Cheesecake Factory, Starbucks, and KidZania, to name a few.
Check out the official website of Alshaya to know more about it!
11. Amazon.sa
Amazon is known as one of the most popular online shopping platforms in the world. For those in Saudi Arabia, there's a dedicated Amazon store for customers in the Kingdom: Amazon.sa.
The website offers an extensive range of products: clothing, toys, furniture, electronics, and plenty more. To order, you can go to the official website of Amazon.sa or download the Amazon mobile app.
12. Noon
Noon is an online shopping platform that specializes in selling apparel, children's toys, beauty products, sports products, household furniture, stationery, books, and grocery items. Top brands include Adidas, Amelia Rose, Apple, Babyjoy, Calvin Klein, Chi-chi London, Ginger, Goddiva, ELLA, BLACK+DECKER, Khizana, L'Oreal Paris, Mango, Maya, Nike, Samsung, Skechers, Ted Baker, Tefal, and Tommy Hilfiger.
The platform delivers to different cities across the Kingdom, including Riyadh and Jeddah. Customers can either purchase through Noon's official website or via the Noon mobile app. Payment options include credit cards, debit cards, and cash on delivery.
13. Sivvi
Sivvi is actually owned by Noon; both platforms feature similar products. Nonetheless, being a new player in the e-commerce market, Sivvi offers lots of promos and discounts to its customers!
The platform sells the latest in fashion for women, men, and children, too. A wide range of beauty products and accessories are also available. Here are just some of the world-famous brands carried by Sivvi: Adidas, Amelia Rose, Basics, Calvin Klein, Champion, Columbia, Dickies, Guess, Hugo Boss, Juicy Couture, Karl Lagerfeld, Lacoste, Levi's, New Balance, Nike, Sister Jane, Ted Baker London, The North Face, and Tommy Hilfiger.
Visit the official website of Sivvi for more information about its products.
14. OpenSooq
Established in 2013, OpenSooq is one of the leading classifieds platform in the region. It features over 120 subcategories of products, including jobs and services. People come here to search for consumer goods, employment, real estate, cars, and much more!
Every month, OpenSooq garners more than 2 billion page views, bringing buyers and sellers together in a single platform. Check out its official website to learn more about its products and services.
15. Printcious Gifts
As the name says, Printcious Gifts is an e-commerce website where you can request for your orders to be customized. Whether you're buying a birthday gift, anniversary present, or a corporate giveaway, you can choose or send your own design and have it shipped straight to your recipient.
Printcious Gifts can personalize items such as mugs, refrigerator magnets, badges, tote bags, lanyards, ID cards, t-shirts, and much, much more! For more details about Printcious, simply head to its official website.
16. eXtra
The United Electronics Company established eXtra in Saudi Arabia in 2003. Today, it runs 48 stores all over the Kingdom, plus two stores in Bahrain, and three stores in Oman.
eXtra offers a wide range of electronics products, including televisions, household appliances, cameras, computers, tablets, mobile phones, and even personal products. For more information about eXtra, visit the store's official website.
Summary
Wherever you may be in Saudi Arabia, you can order from any of these stores and expect to receive your items promptly! The fact that they also provide cash on delivery is a huge plus!
Speaking of shopping, if you prefer to buy from physical stores, make sure that you have some Saudi Arabian Riyal (SAR) currency on hand. If you need to exchange your cash, here's a list of the top money changers here in Saudi Arabia.